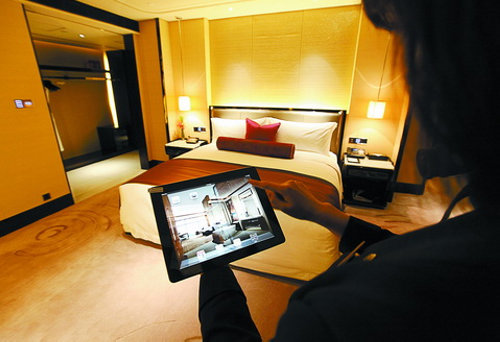 Hotels are beginning to move into a more eco-friendly direction to save energy and money. Hotels encourage you to reuse towels, bed sheets, and bath robes  a few times before they dispense new ones. Major hotels are looking to differentiate themselves from the competition by providing VIP members with iPads, giving you the bible on a Kindle or booking your entire stay on your tablet.
Gideons International distributed more than 84 million printed copies of the Bible around the world to students, hospitals, members of the military and, of course, hotels, where they are a ubiquitous sight in bedside tables. In order to reduce the carbon footprint, InterContinental Hotels Group has outfitted each of the 148 rooms at the chain's Hotel Indigo in Newcastle, England with a copy of the bible on an Amazon Kindle e-Reader. Given the high price tag, Hotel Indigo is keeping close tabs on the devices. Just like with fluffy hotel robes, the full cost of any pilfered Kindle will be charged to a guest's credit card. For the first two weeks of the program, the hotel is allowing guests to download any other religious texts they like, up to $8 in value, for free.
The San Diego Bayfront and the Boston Marriott Long Wharf are doing very interesting things with the Apple iPad. The hotels are providing the concierges with tablets to provide inquiring guests images of the restaurants, clubs, and tourist attractions that they're recommending. "Today, all of our concierges have most of their restaurant choices and tourist attractions on the iPad. In an old-fashioned hotel, they'd flip through a three-ring binder," says Marc Hoffman of Sunstone Hotel Investors, which owns 26 upscale chain hotels.
Once you settle into your hotel, often a trip to the bar is one of the first stops you would make, to unwind from a flight and decide what is next. The Hilton San Diego Bayfront has just installed six iPads at the main bar, which function as your own digital menu.  If a drinking bar is not your style, the Eventi in New York City, one of Kimpton's boutique hotels, has changed its business center to be a  "Business Bar." There, guests can choose from a number of options, including six iPads, two iPad Minis, and a reading tablet. You can get productive and play around with a device you wouldn't normally have access to.  Hundreds of other hotels are also incorporating iPads at the front desk, bars, and in the rooms. A few travel websites have cropped up to help point travelers in the right direction.
Many hotels are beginning to provide guests with tablets in their room, which goes far beyond just playing a round of Angry Birds. The New York Plaza hotel has outfitted all of the suites with iPad tablets that allow you to order room service, make restaurant reservations, give wake up calls, check your airline schedules, and even print your boarding pass. The iPad can even control the room's lighting, heating, and air conditioning, as well as offering guests access to the web.
Travelers are starting to forgo watching television in their rooms and instead reading digital newspapers or ebooks. Many hotels are starting to give guests free access to newspapers on any tablet they might have via Press Reader. Instead of buying issues or subscribing to the service, they will give you free access to over 1,200 international editions, which is a boon to international globetrotters that could care less about the local paper left outside their door.
Tablets in hotels are starting to catch on in a big way. A new study found that 53 hotels across the USA found that 82% of guests who had access to the in-suite tablets used them an average of 11 times per stay. Of the guests who used the hotel iPads, 41% ordered in-room food, 21% requested a wake-up call, and 7% called for a housekeeper, according to the study by Intelity.
In the end, digital adaption in hotels is still a painfully slow process.  Many of them are only running pilot programs or only giving access to VIP guests. The vast majority of tablets are locked down into public areas to discourage theft or are reserved for the very loyal members. It seems the hotels most likely to have tablets in the rooms are boutiques or higher end places that might sway someone on the fence with their technological offerings.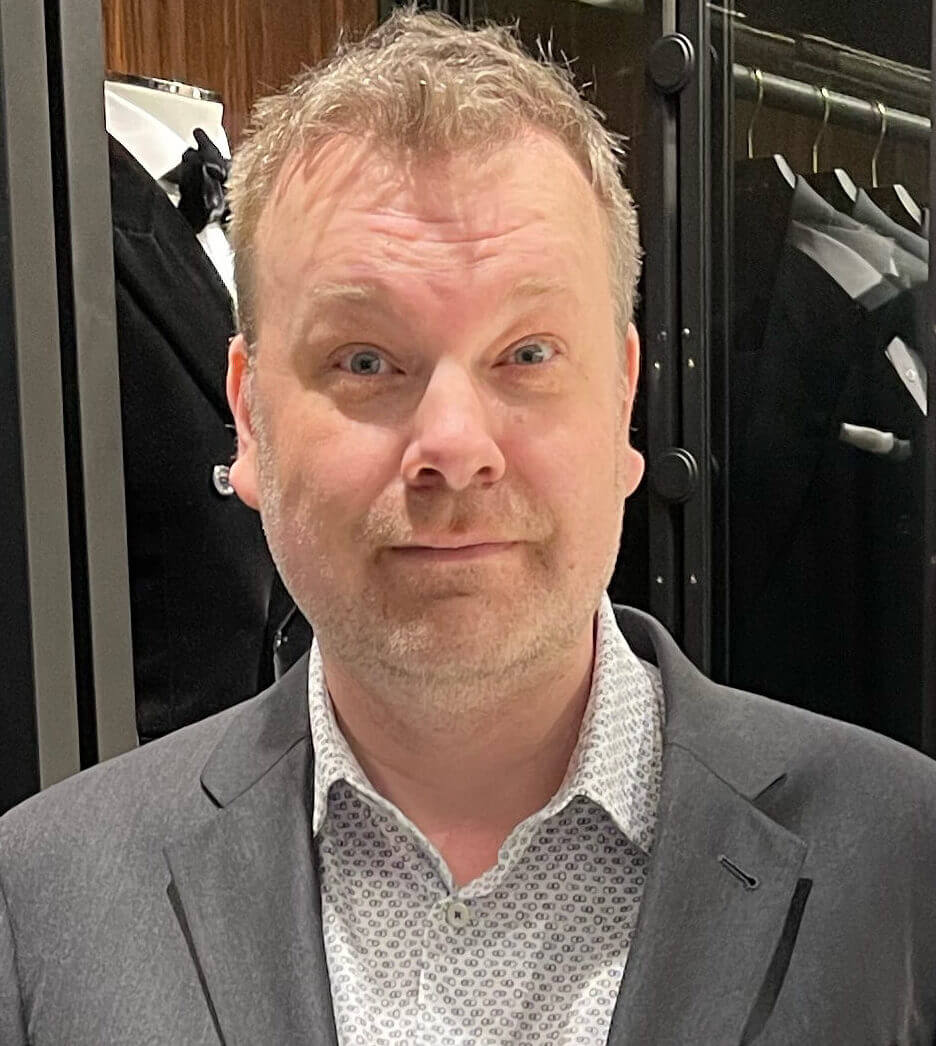 Michael Kozlowski has been writing about audiobooks and e-readers for the past twelve years. His articles have been picked up by major and local news sources and websites such as the CBC, CNET, Engadget, Huffington Post and the New York Times. He Lives in Vancouver, British Columbia, Canada.