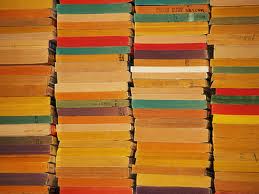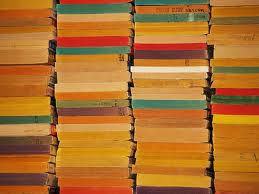 With even frontlist bestsellers selling equal, if not more than, numbers in ebook and in print, the typical mass-market paperback may be floundering. Usually set at a lower price point and intended, as the name implies, for a quick trip through the shelves at booksellers and department stores, mass-market paperbacks were traditionally found in only a handful of genre, such as women's fiction, science fiction, and romance.
Now InterMix, a new ebook distribution platform from Berkley/NAL, Penguin Group (USA)'s paperback imprint, is working on filling the void for e-reader owners by offering those typical titles in ebook form. However, according to some of the comments left on this announcement at Publisher's Weekly, InterMix may launch in January to some mixed reviews.
The major sticking point among the critics is the price point, as InterMix plans to stick with a traditional mass market paperback price, typically $6.99. As this is a standard price for a print edition, there is some question as to why it is the price for a digital edition.
A further concern was that many of the titles from InterMix will be the ebook-releases of previously published paperbacks, complete with new cover art. Some commenters felt that this could lead to readers accidentally purchasing ebook editions of print books they already own. While there will be new authors and their works launched via InterMix, none of those names were released.
While the news that many of Nora Roberts' titles will now be available on e-reader via InterMix was great for her fans, critics of the concept of traditional publishing professionals dabbling in ebooks may be hoping for this to fail. If it succeeds, InterMix will be in good company, as GigaOM's Michael Wolf launched an ebook-only mystery genre imprint today, Bstsller, and Open Road Integrated Media unveiled its ebook platform, Iconic eBooks.
Mercy Pilkington is a Senior Editor for Good e-Reader. She is also the CEO and founder of a hybrid publishing and consulting company.