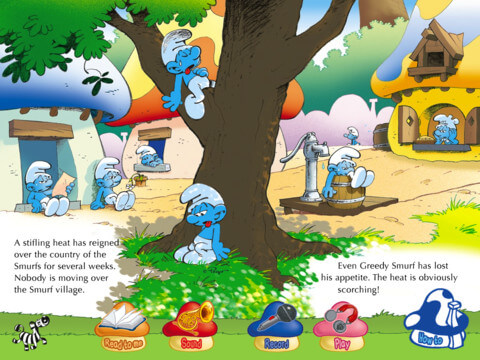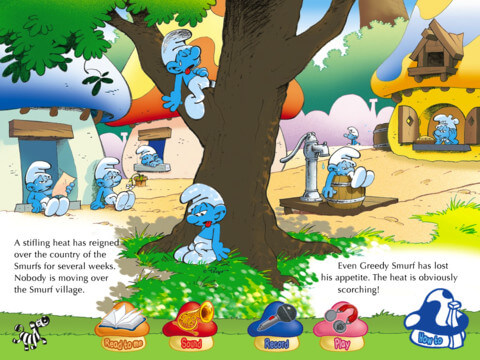 iStoryTime, along with parent company zuuka, won an award at this year's Digital Book World for their innovative collaborative effort with Apple. With titles like Five Little Pumpkins, iStoryTime has brought a large amount of content to the smallest of screens, often on the same day as the release of the same content on the big screen.
With bestselling apps like Kung Fu Panda 2 and Madagascar 3 gracing their catalog of titles, iStoryTime has become a favorite of parents and young readers alike due to the engaging yet educational formatting of their books.
"Kids don't have TV time anymore, they just have screen time," said Graham Farrar of iStoryTime in an interview with GoodEReader. "There's the big screen that hangs in the living room and then there are the small screens that fit in your pocket. With children's book apps, you're stealing screen time away from television cartoons and giving it to an interactive, educational book."
And while iStoryTime has made a name for itself in publishing interactive app books of some of the hottest characters in current children's movies, its most recent project will have parents battling their kids for control of the iPad. The award-winning power players behind some of the bestselling children's ebook apps in the industry are looking forward (by looking backward) with the February 15th launch of The Smurfs Classics line of ebooks, optimized for iOS.
While most of iStoryTime's enhanced titles have offered such features as voice-over narration and full-color graphics, The Smurfs Classics project brings more to the reading experience than just an overhaul of decades-old two dimensional line drawings. The update also incorporates a recordable narration feature to allow older users to record the storybook, as well as the professional voice-over; the series will also offer animation of the drawings rather than just static graphics.
"We can revitalize those brands that people have been missing," said zuuka founder Woody Sears. "But we can also be on the cutting edge of the content coming out now. We can basically go back in time and hand pick the content that our customers will like best."
The Smurfs Classics will release the first full-size download for free today, with future titles available as an in-app purchase for $2.99, as well as in the iBookstore.
Mercy Pilkington is a Senior Editor for Good e-Reader. She is also the CEO and founder of a hybrid publishing and consulting company.