Kobo has always innovated their product designs over the years and it has won them a ravenous following of serious readers. They have experimented with big and bright home buttons and different colors. They constantly change the grip on the back of the e-reader for each generation and really pioneered the concept of Comfortlight, which basically added a new color temperature system.  They were the first company to make waterproof e-readers popular and their  devices ranged in size from the five inch Kobo Mini to the eight inch Kobo Aura One and Forma.
Amazon has kept product design deadsimple over the past six or seven years. Each generation of the Paperwhite looked exactly the same and ditto with the Kindle Basic. Things got so bad that Amazon had to create a dedicated page that gave out each products model ID number, so people could know exactly what unit they had. The only products that really stood out from the rest of their modern portfolio was the recently discontinued Voyage and the first and second generation Oasis.
The Kobo Forma is the boldest design decision yet. It features the same asymmetrical industrial design as the Kindle Oasis, but Kobo takes it to an entirely new level with their hardware and software experience. It less of a liberal copy and more of an improvement on an existing concept.
The back of Forma e-reader is completely flat and can be held with one hand. Whereas the Kindle Oasis has a small hump, where the battery is. The Forma also has a far superior battery, which should last around three weeks on a single charge. The Kindle Oasis 2 has a 1,000 mAh and the new Kobo Forma has a 1,200 mAh battery.
The Kobo Forma has a giant 8 inch capacitive touchscreen display with a resolution of 1440 × 1920 and 300 PPI. Many e-readers are using Carta HD or Mobius for the screens, but Kobo is using both. Now you might be wondering, how is this e-reader using two different screen technologies at the same time? The spec sheet for the Forma mentions that it uses both Mobius and Carta HD.  Like most display technologies, E Ink displays use an active matrix thin film transistor (TFT) backplane. The TFT backplane is an array of transistors that are typically deposited on a piece of glass. These transistors control each pixel on the display. The layer on top of the TFT backplane determines the actual display type (e.g. E Ink, LCD, OLED, etc.). In the case of E Ink, this layer contains the actual ink particles that creates the image. The Carta technology is the latest version of this layer and determines the optical properties, such as contrast ratio. The Mobius technology replaces the glass TFT backplane with a flexible plastic TFT backplane. This plastic backplane is thinner, lighter and stronger than glass backplanes. This in turn enables Kobo Forma's lightweight and ergonomic design. Kobo claims that by using Mobius the e-reader is 15% lighter than the Kobo Aura One and weighs 197g.
Underneath the hood is a Freescale/NXP IMX6 Solo Lite 1 GHZ processor. It has 512MB of RAM and has two different storage options, 8GB and 32GB. The 32GB version initially will only be available in Japan, but it should have wider availability in more markets next year.  Choosing the right storage option is important, because the Forma does not have expandable storage via an SD card. It also has a power button and USB port for charging.
Kobo employs a front-lit display and also a Comfortlight color temperature system, so you will be able to read at night. The device has both white and red LEDS on the bottom of the screen and project light upwards. There are 17 lights total for even light distribution across the screen. You can make the screen, cold, warm or white, which emulates a real book. The Forma is also waterproof with a certified IPX8 rating, so you will be able to use it at the beach in the bathtub and it can be completely submerged for up to 60 minutes.
One of the biggest aspects of the Forma that many people are not aware of, is that it has an gyroscope that automatically switches the orientation of the screen 360 degrees. This is great for people who are right or left-handed. It is also ideal for digital manga, which purists want the controls on the left side of the screen.  You can read ebooks and PDF files in landscape or portrait mode and there is an option to lock the orientation, so the gyroscope is not always active.
Software
The vast majority of new e-readers that are released every year are running a skinned version of Android and empower users to download apps.  Most of them fail for one reason or another. Sometimes it is because their hardware specs are woeful and not indicative to a fluid experience.  Others do not bundle an app store and force users to be tech savvy enough to download APK files on the internet and load them in. Of course, some buck this trend and find some success. Onyx and Sony both run Android, but focus on the digital note taking experience. The Boyue Likebook Mars has ridiculous specs and is the highest performing Android e-reader ever released, but sales suffer because they are a Chinese company and not well known outside of Asia.
Kobo has run Linux as their primarily operating system from day one. They have made some adjustments over the years.  The home screen was one of the big changes, Kobo totally revised it for the first time in almost a decade and optimized it for their complete line of e-readers which tend to have 300 PPI. This increased the overall performance of every aspect, shopping especially became quicker and more robust.
I find Linux on e-readers overall more stable and less prone to crashes. This is why every Kobo e-reader you have, functions relatively the same. There is consistency in the user experience and everything is handcrafted for stability and for the joy of reading.
Speaking of the home screen, the Forma's home screen comprises of books you are currently reading and shows the cover art and displays percentages, so you know how far along you are at at a glance. There is also a quickstart guide and a number of other helpful tutorials.
In order to access your library and the online bookstore there is a button on the top left-hand corner that gives you a number of options. This includes accessing your collections, your wishlist, settings, reading activity and rewards and a bunch of other stuff.  On the far right side of the screen are controls to access the lighting, turn on/off WIFI, battery life, sync and search.  You can also lock the orientation with the gyroscope.
Obviously since this is an e-reader you will be accessing the store and your library on a consistent basis. The library basically lists all of the titles that are on your device and they can be sorted into listed or grid view and by authors. When you sort by authors it lists the number of titles in your library from said authors, which is really useful.
One of the little changes that Kobo has made in the Forma was changing the name of the store. The Kobo Aura One had the word browse, which really isn't indicative of a proper shopping experience, the word browse simply wasn't clear what it actually meant. They have since changed it to "Kobo Store" and it will take you directly there. The store has been really refined over the years and is more intuitive to browse than the Amazon Kindle. You can checkout a bunch of different categories from cheap books to bestsellers. You swipe to the right to read the book description, publisher details and reviews. The Kindle basically utilizes a scroll down approach and has lots of image based carousels, which increases load time. Kobo really emphasis a fluid experience, so you can easily buy your next big read.
One of the big selling points on the modern Kobo product lineup is the built in Overdrive integration.  This allows you to browse your local libraries digital collection, borrow and read them on the e-reader, without having to jump through any other hoops.
In order to get started you have to visit the visit the settings menu and enter your library card and four digit pin number. Once this is done, you can browse the Kobo digital bookstore and most titles that your local library has will have an Overdrive button. When you find something you want to borrow, you can simply check it out and it will be downloaded to your library. You can roughly seven days to read it before it is removed from your e-reader and sent back to your branch.
Kobo has an exclusive arrangement with Pocket that allows you to push website and blog articles directly to your e-Reader. The easiest way to do this is to download the Pocket browser extension for Chrome, Edge, Firefox or Safari. Once you download the extension and log into the service you can begin to push out all of the stories you want to read to your e-reader later and they will automatically be synced. The articles will include any links, pictures or text, but truncate shortcode and adverts. One of the downsides is that you cannot change the size of the font, but with a giant 7.8 inch screen it really isn't needed.
E-Reading and E-books
Kobo does an amazing job in making their e-readers appealing to both casual and hardcore users. They have plenty of advanced options, that the competition simply cannot match. One of the most popular is having the ability to load in your own fonts. This is useful if you want to load in stuff like Bookerly or Ember, two fonts Amazon developed with e-readers in mind.
Most e-readers and e-reading apps have a few different preset options to change the line spacing, margins, or font size. Kobo does things differently, they also have a bunch of sliders that allow unparalleled flexibility in determining how much weight you want your fonts to have and configure the margins and line spaces.
The Kobo Forma was designed to excel at reading the two most popular electronic book formats, PDF and EPUB. They also have support for manga, graphic novels and comic books with CBR and CBZ, so users will be able to download them from the internet and easily load them on their reader, or simply buy them from the manga store.  When it comes right down to it, the Forma supports EPUB, EPUB3, PDF, MOBI, JPEG, GIF, PNG, BMP, TIFF, TXT, HTML, RFT, CBZ, and CBR.
When you are reading a book, you have a number of options you can employ. Aside from font and customization options you can long-press on a word and get an instant definition of it. If you speak another language, you can look the word up in Japanese, Italian, German, Dutch, and many more. When long-pressing a word, you get an anchor that will allow you to select a single word, sentence, or entire paragraph. You can then highlight it or add a note. When you add a note, a virtual keyboard appears that allows you to manually add one.
If you are reading manga or ebooks and want to quickly scroll ahead, most e-readers do not have much support for this. Often you have to just rapidly press one of the page turn buttons, but many e-readers do not have these anymore, so you have just swipe the screen. Some devices have an option that projects every page of the book, so you can quickly tap on a specific page, but this can be daunting for Lord of the Rings, Tad Williams or Robert Jordan book. This prompted Kobo to develop a rapid page turn system that first debuted with the Kobo Aura One Limited Edition and has gradually has been incorporated into the Clara HD via firmware updates.
If you are not familiar with this concept, the rapid page turn engine works with ebooks and manga that is purchased from Kobo or EPUB files that have been sideloaded. You drag your finger from the right hand side of the screen to the center and hold it down. It will then rapidly turn pages forward and there is no ghosting, the text is 100% clear when you do this. There is a two second delay from when you drag your finger from the right hand side to the center, before the rapid system kicks in. If you want to rapidly turn pages backwards, you simply repeat the process by dragging your finger from the left hand side of the screen. People loved this feature and Barnes and Noble actually liberated the feature for the Nook Glowlight 3.
When it comes right down to it, Kobo has the best features for serious readers. It offers unparalleled flexibility to craft your ideal reading experience. There are plenty of super advanced features available for the daring, such as  changing the weight of the font and seeing a before and after picture of changes you want to make, before you make them. You can also sideload in your own ebook collection and have full access to the ebook rendering engine, manga engine and PDF engine.
Wrap Up
I would fully recommend this e-reader to anyone who has been disillusioned by Barnes and Noble and the future direction of the Nook. Barnes and Noble is actively shopping the company around to numerous interested buyers and the Nook might be on the chopping block for the new regime.  I would also encourage people who have older Kobo e-readers to update to this model. If you currently have the Kobo Aura One, I would likely say that this model is not enough to spend another few hundred dollars.
Kobo Forma, with 8GB of storage, will be available in black and will retail for $299.99 CAD, $279.99 USD, 279.99 Euro and 239.99 GBP  at select retailers and at www.kobo.com. Pre-orders begin October 16, and as of October 23, Kobo Forma will be available in stores and online in Canada, the US, the UK, Italy, the Netherlands, France, Japan, and Spain; and as of October 30 in Australia, New Zealand, Switzerland, Sweden, and Turkey; early 2019 in Mexico. Kobo Forma with 32GB of storage will be available in Japan. Kobo has announced that had a later date the Forma will be available globally, but there are dozens of localization issues to be worked out first.
PS. Sorry it took so long for this review to get assembled. I have been dealing with some health issues for the past three weeks. Tons of tests and lab work have made me feel completely burned out and not myself. I am trying to regain control of my well-being and mental health. Who would have thought that writing about e-readers for ten years would take such a toll on me.
Videos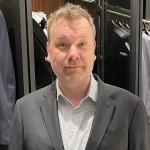 Michael Kozlowski has written about audiobooks and e-readers for the past twelve years. Newspapers and websites such as the CBC, CNET, Engadget, Huffington Post and the New York Times have picked up his articles. He Lives in Vancouver, British Columbia, Canada.