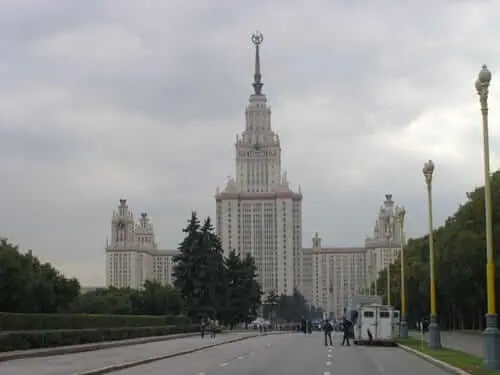 First with the adoption of a specific model of the Ectaco Jetbook e-reader in the Ukraine and now with a massive investment in U.K.-based Plastic Logic, it appears that Russia and some surrounding areas of Eastern Europe are poised to adopt digital textbooks in their lower-grade educational settings. The investment of nearly $150 million by Rusnano in Plastic Logic's plastic technology e-reader has the country in line to adopt e-readers for its younger grade students while revitalizing a device that appeared all but scrapped in 2010.
The adoption of digital textbooks for younger elementary and middle-grade students has made quite a few headlines this year. India and South Korea, along with a few individual state governments in the U.S., are taking very serious steps in the direction of going entirely digital in all government-funded classrooms, relying instead on tablet PCs and e-readers for content.
Of all the areas that GoodEReader.com has profiled in recent months that are working on this e-reading adoption, Russia's plan might make even more sense than most. Given the vast territory that print textbooks would have to travel due to the sheer size of the country, relying instead on digital downloads means not waiting for truckloads of student editions to arrive via delivery vehicle. This news is assuming that some of the more outlying areas have reliable internet access with the speeds necessary to download lengthy ebooks, a fact that some countries with more populated cities may take for granted when rationalizing the adoption of digital textbooks. Opposition to the "waste" of funds needed to deliver digital textbooks in India cited the lack of reliable broadband and high-speed internet, while those who felt that South Korea had not gone to tablet-textbooks soon enough cited the country's top-spot as an internet provider as justification for shifting to digital ages ago.
However, Russian Prime Minister Vladimir Putin had a strange word of praise for the Plastic Logic device that a Ministry of Education trial will place in over 1,000 classrooms: the lack of a glass screen will prevent students from being injured during school time brawls. While it isn't clear what kinds of safety issues Putin is alluding to, at least he saw the progressive nature of the device and appears ready to implement state-of-the-art technology in Russian schools.
Mercy Pilkington is a Senior Editor for Good e-Reader. She is also the CEO and founder of a hybrid publishing and consulting company.