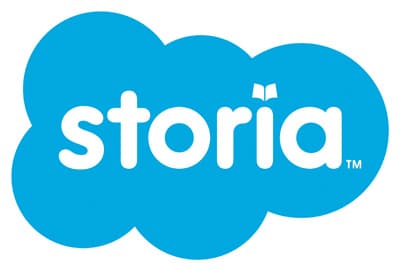 Scholastic's teacher-favorited ereading app Storia, designed for use on tablets, PCs, mobile devices, and more, contains thousands of titles for readers of all ages, but now will feature something that is sure to earn even greater teacher approval: non-fiction titles from UK-based publisher Arcturus.
Why would non-fiction digital titles be so newsworthy? Because the highly anticipated Common Core State Standards, which are in pending states of adoption and implementation throughout the country, mandate the greater incorporation of non-fiction reading, even at the elementary school level.
According to a press release issued today from Scholastic, "We are absolutely thrilled to welcome Arcturus to Storia and to offer their titles for young children to enjoy reading digitally," said Jenny Frost, SVP ePublisher and eBook Strategy, Scholastic Book Clubs and Ecommerce. "With the new Common Core State Standards being implemented into schools there is a need for more non-fiction books for kids, and Arcturus' unique collection is ideal for our school market and Storia app."
"This is an exciting time for young readers who are experiencing reading through different platforms and we are excited to bring our titles to them in digital format on Storia," said Ian McLellan, CEO of Arcturus, continued. "For 20 years we have been creating titles that inform, inspire and entertain, and that remains our ambition in today's growing and changing publishing landscape."
The greater emphasis on a variety of genres and content areas for reading under the Common Core, coupled with the vastly increased demands that students be exposed to a wide variety of technology and media, makes free apps like Storia perfect for classroom use. In school systems that cannot afford the widespread adoption of a single branded device, the ability to consume content on a variety of devices and computers is even more important to learning outcomes.
"The Storia eReading app is designed to meet the needs of a 21st Century classroom, giving teachers the support and tools they need to keep their students motivated and excited to read. Teachers using Storia can access the free Spotlight on Storia, a teacher's guide to using Storia in the classroom.  The guide offers how-to videos that showcase students and teachers using Storia in small groups, as a whole-class activity and on an interactive white board. Spotlight also provides teachers with free booktalks and discussion guides to use with Storia ebooks, and other downloadable teaching materials and activities to supplement Storia books."