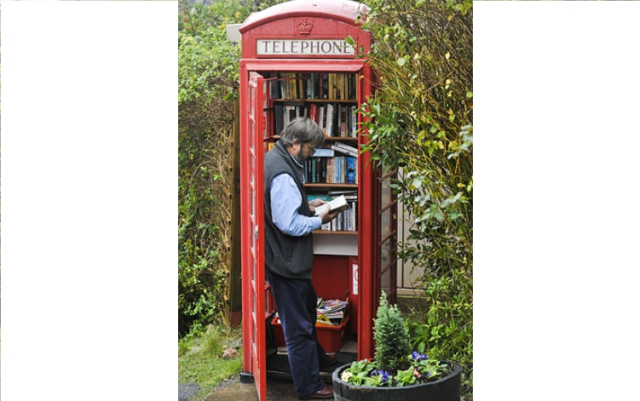 Authors go to some pretty dire lengths to get their books "out there" and into the hands of a reading audience. From giveaways and blog tours to high priced website ads and NetGalley offers, the business side of being an author means investing in marketing one's work. But two new forms of book discovery are bringing authors to places they may have never been before.
Hollie Belton, who works as a Creative for the Leo Burnett agency in London, came up with a system of book sharing called Books on the Underground, a project she started to pass books from stranger to stranger via the London subway. Donated books are affixed with a branded sticker which informs readers the book is theirs to take and read, with the intention that they will return the book to some of the car on the subway when they are finished. Belton said the idea came to her from her own experience of traveling to and from work everyday.
"I just love reading. I have about an hour commute to work everyday, from Dalston to West Kensington, so reading is a nice escape for me. I love being recommended a book and I have always loved passing on great books to my friends. One day I finished the book I was reading on the tube and just thought what a lovely surprise it would be for the next person to find. That day I didn't leave my book, because I realised there were a lot of hurdles to overcome and also I didn't want it to be just a book out in the world alone, I wanted it to be part of something bigger. So I designed and printed the Books on the Underground stickers and that's how it started."
In the US, a book review swap site called Readioactive Books is taking Belton's concept to slightly farther flung locations, literally flinging a few titles off of tall places. Authors can send their print editions to the company who will also affix their branded sticker and QR code to the book, then will ship those books to their affiliates around the country to be abandoned in various places. Finders are invited to read the book and transport it somewhere else in order to be found by the next reader.
"Whether or not this kind of thing will mean massive sales for an author somewhere, it's impossible to know," said Readioactive Books' Tampa affiliate Dea O'Brien. "But it's a lot of fun to know that someone is finding and enjoying your book. Who knows? It might even be a life changing read for someone when he needed it most."
As readers discover these books in their locations, whether it's underground or thrown off the highest point in one affiliate's state, they are invited to share their reviews of the book online and pass the book along to the next person by leaving it somewhere to be found. Both projects also encourage readers to begin reading the book where they find it and buy the ebook in order to finish reading it. In both instances, finders are invited to tweet a picture of the found book for sharing online. Both projects invite authors to contact them to include their books or donated titles for discovery.
"I've often left my signature and a personal note in books I've found and passed along," continued O'Brien. "Just please, no spoiler alerts in the cover!"

Mercy Pilkington is a Senior Editor for Good e-Reader. She is also the CEO and founder of a hybrid publishing and consulting company.