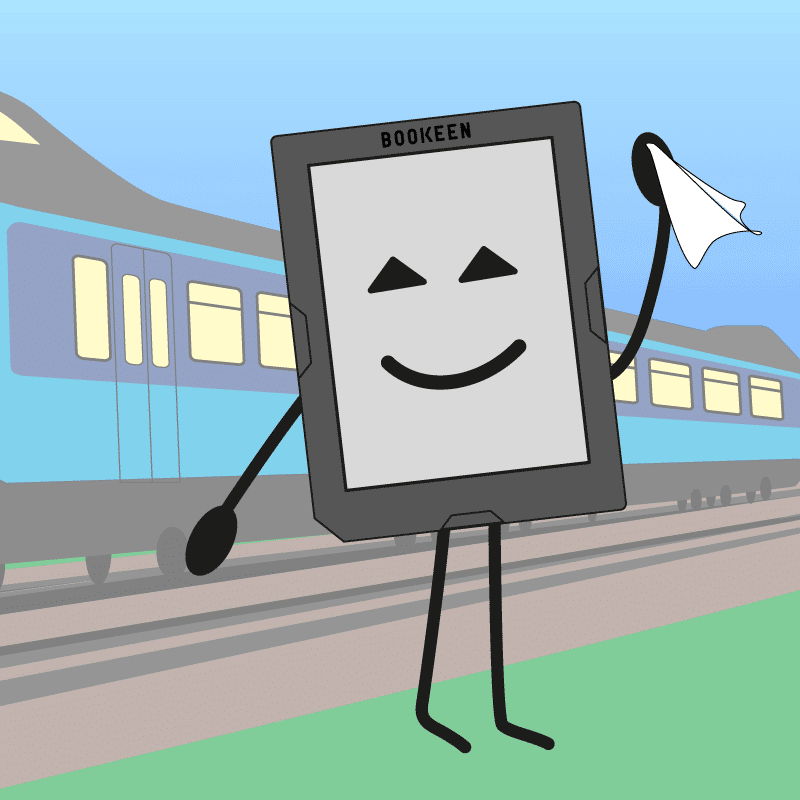 Bookeen has been making e-readers since 2003 and has a long and storied history of developing unique products. In the past few months the company seems to be in trouble. Audrey Keszek has been responsible for Bookeens social media accounts since 2010 and recently left the company in August. A successor was hired, but so far he does not done any work. All of the products on the Bookeen online store are unavailable and the company has stated that they were victims of their own success and everything is out of stock. They recommend everyone buy things from other online companies such as Le Clerc.
In a message in the companies technical support area, they recently wrote the following "As of December 5, 2018, we inform you that the support (technical assistance, repair, replacement of parts) of e-readers will be exclusively ensured on the following models: Cybook Muse Light, Cybook Muse FrontLight 2, Cybook Muse HD and the Saga." All of these e-readers are relatively new and this means the company will not be issuing firmware updates or issue an RMA for older devices.
The First e-reader in France was called the Cybook, which was an e-reader originally made by the French company Cytale, which filed for bankruptcy in 2003. Two engineers of Cytale Laurent Picard and Michaël Dahan bought the intellectual property and the rights to the Cybook brand and founded Bookeen. They completely remade the integrated OS and changed the product name to the Cybook Gen1.
The Cybook Gen1 was Bookeen's only product until 2006/2007, when they began exploring E-ink screens. At the time, E-Ink screens were a new technology and claimed to have a near paper-like appearance that did not cause eyestrain. In late 2007 Bookeen began selling the Cybook Gen3, their first eBook reader to use an E-Ink screen.
One of the the things that has contributed to the downfall of Bookeen was their relationship with the largest supermarket chain in France, Carrefour. In May 2017 the two sides announced a new e-reader, called the Nolim, which was colorful and had a built-in case. Less than eight months later Carrefour announced that they are closing their digital bookstore and suspending their relationship with Bookeen, they also fired their entire digital staff. In order to salvage all of the e-readers Bookeen made for Carrefour, they rebranded the Nolim as the Saga.
The French ebook market will generate $442 million dollars in 2018 and 9.2% of the population reads digitally. The vast majority of users purchase their e-readers and ebooks via two companies; Amazon and Kobo. Kobo has a strategic relationship with numerous booksellers such as FNAC and Auchan. Amazon continues to be the most popular device.
Bookeen used to be the only game in town and dominated France, but since Amazon and Kobo have moved into the country, their market share has diminished significantly. They do not appear to be closing down anytime soon, quite the oposite according to the founder. Dohan told me that "We are currently out of stock because we sold all our devices faster than expected, especially the Saga product (we have been too shy on volumes !). On top, our activity regarding selling eBooks via www.bookeenstore.com has doubled this year. We are very proud of this achievement!"
Michael Kozlowski is the Editor in Chief of Good e-Reader. He has been writing about audiobooks and e-readers for the past ten years. His articles have been picked up by major and local news sources and websites such as the CBC, CNET, Engadget, Huffington Post and the New York Times.