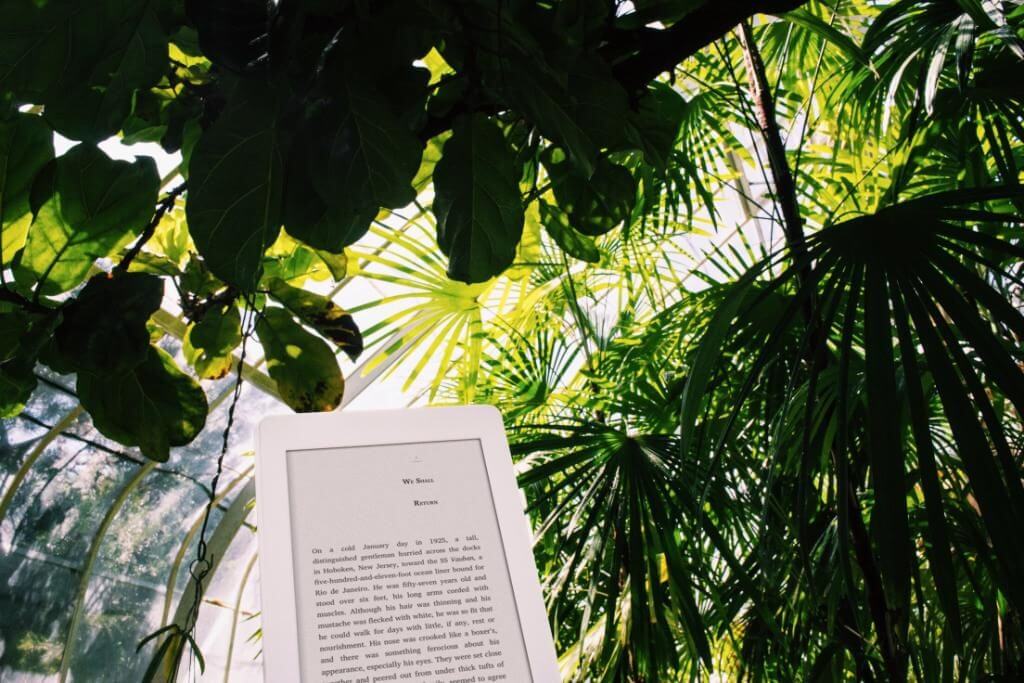 Amazon is planning on announcing new devices within the next few months and the company is starting to discontinue a number of e-readers. Kindle Direct Publishing has also launched a new writing contest in India and plugged a loophole that scammers were taking advantage of.
Kindle News
Oasis – Amazon will be announcing new Kindle e-readers soon and they are quietly discontinuing other models. The Kindle Oasis Merlot and Walnut colors are out of stock and there is only a limited number of black ones available. Amazon normally has some sort of date when a product will be back in stock, but it looks like Amazon might be developing a second generation Oasis. This model will likely have an improved internal battery and will not be so difficult to hold if you are not using the accompanied case.
Kindle Direct Publishing – Kindle Direct Publishing has announced the launch of the Pen to Publish contest in India that recognizes literary excellence in English language. The winning author will receive a prize of 10 lakh, a print publishing deal with Westland Publishing for this winning work and 1-on-1 mentoring by a popular author. The winner will be announced in early 2018 at a major literary festival.
Kindle Trade-in program – Last year Amazon unveiled the Kindle trade-in program, where you can send Amazon your old Kindle and they will send you a check, gift card or credit you can use to buy a new Kindle. You can assess the value of your Kindle by visiting the trade-in page and if you want to go ahead with sending it to Amazon, they will give you a free shipping label. This program does not get much attention and many people are unaware it even exists. The Kindle trade-in program is only available in the United States, so if you live in another country you are out of luck unless you use a redirection service. Amazon does not pay a lot for your old Kindle, even their most expensive device, the Kindle Oasis, only nets you $100. You would probably get more money selling it directly on Reddit or Ebay, but you have to go through drama have talking with buyers, sending it out or possibly getting scammed. Amazon seems like a safe bet.
Amazon is betting that virtual reality will be big on future Kindles – The Amazon Kindle Framework team is looking for a software development engineer who is "passionate about graphics rendering technologies and animation toolkits." The developer will be responsible for creating new feature improvements with an understanding of graphics subsystems. Amazon is looking for someone with experiencing using "multi platform programming languages for 2D and 3D graphics rendering such as Core Graphics, Skia, OpenGL, Direct3D, Metal" and "animation and physics engines like Unity, Turbulenz." Basically Amazon is hiring a virtual reality and AR specialist for future Kindle integration.
How to load Overdrive e-books on the Kindle – Overdrive has an exclusive agreement with Amazon to deliver e-books directly to the Kindle Cloud. This tutorial teaches you how to browse Overdrive and ensure that you know how to download and read library books.
First Look at the Kindle Migu X – Last month Amazon announced that they were going to be releasing the Kindle Migu X in China. This is going to be the first Kindle that not only has the Amazon bookstore bundled on the device, but also the Migu bookstore.
Kindle Direct Royalties have changed – Amazon has just issued a new feature for their Kindle Direct Publishing platform that plugs a loophole that scammers were taking advantage of. Authors would upload a three or four thousand page book convince a reader to scroll to the end. In the past Amazon was not able to detect this, but with the advent of KENPC v3.0 Amazon can now detect non-linear reading.
TSA issues new rule regarding Kindles and air travel – Under the new TSA guidelines, fliers will be forced to remove "all electronics larger than a cell phone" from their carry-on luggage and place those devices in a bin with nothing above or below. That means that travelers may have to use multiple bins just for electronics, if they can't lay everything flat in one bin. This includes Kindle e-readers and Fire Tablets.
Kindle Book and print books increase by 16% – Amazon released their second quarter results last week and the company experienced an increase in print and digital book sales by 16%. Revenue from subscription services–which includes fees associated with Amazon Prime as well as with audiobooks, e-books, digital video, digital music and subscription services saw a 52% increase and generated $2.16 billion. Meanwhile the AWS unit experienced a 42% increase in revenue in the quarter and made a staggering $4.10 billion.

Michael Kozlowski is the Editor in Chief of Good e-Reader. He has been writing about audiobooks and e-readers for the past ten years. His articles have been picked up by major and local news sources and websites such as the CBC, CNET, Engadget, Huffington Post and the New York Times.