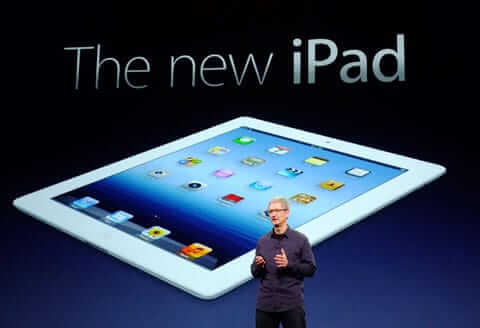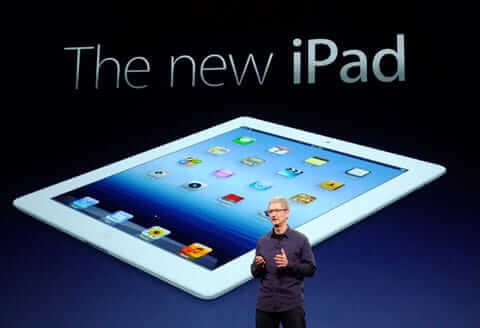 The news out of San Francisco today about Apple's latest family member left a lot of people with some unanswered questions. When will there be a Sprint-compatible 4G version? What do you mean Siri can speak Japanese? And what are we supposed to call this thing?
There are a number of compelling updates to the new iPad that make it highly sought after, but for readers, only one vital change over not just previous models but of other tablets as well is the retina display. This new feature, which Apple boasts contains one million more pixels than an HDTV, was completely re-engineered to elevate the pixels in order to illuminate them accurately. That is going to translate into even sharper full-color images and animations in enhanced and interactive app books, as well as a crisper reading experience when enjoying standard text ebooks in any of the e-reading apps.
"Children's books have always been about wonderful stories with beautiful illustrations. With the new iPad's retina display, we'll be able to really showcase the detail that goes into those rich illustrations," said Woody Sears, founder of zuuka. "When we update Puss In Boots Movie Storybook, the experience will be that much more immersive and have kids wanting to reach out and pet him."
zuuka, the parent company of award-winning children's digital content developer iStoryTime, has been creating both original in-house children's interactive ebooks and movie-based ebooks; especially in the case of the material that contains film images and still shots, the display has to be as clear as patrons remember from the movie. On a related note, a portion of one of iStoryTime's original in-house projects, the ASL sign language-embedded Danny the Dragon Meets Jimmy by Tina Turbin, was featured in the official promo video for the new iPad in order to illustrate the clarity that comes through with interactive reading.
While tablet and e-reader fans may be interested in what the device can bring to reading, the bigger question may be, "What can authors bring to the new iPad?" With more capabilities in the technology behind reading and authoring, the platform can now keep up with the creativity.

Mercy Pilkington is a Senior Editor for Good e-Reader. She is also the CEO and founder of a hybrid publishing and consulting company.