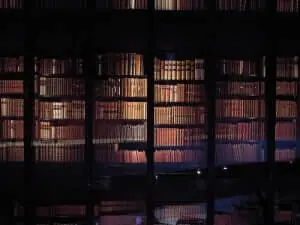 The antitrust proceedings against Apple and five of the Big Six publishers are in various stages of resolution. Three of the publishers — Simon&Schuster, Hachette, and HarperCollins —have agreed to settle with the Department of Justice and the various lawsuits brought about by different state courts in the US, while Apple, Penguin, and Macmillan are still going through with a court proceeding.
Now, the three settling publishers, pending a wait period, will have only one week to terminate their agreement with Apple on how much their ebooks will cost. This termination could indicate that other ebook retailers like Amazon, Kobo, and Barnes and Noble will be free to discount ebooks from those publishers in order to offer customer incentives.
The publishers will have the option to alter and renew contracts with any retailer, meaning Amazon will have the ability to argue in favor of the wholesale model that they were originally operating under. When Apple allegedly approached the publishers about switching to an agency model in order to prevent Amazon from selling ebooks at what was often below cost in order to encourage the sale of Kindle readers, Amazon lost the option to sell ebooks at its previously advertised $9.99 price point.
The coming month is when the 60-day wait period on the settlement will expire, meaning hopefully as early as next week there could potentially be discussions between the retailers and the publishers about a reduced cost for ebooks. This could bode well for consumers looking for great summer reads, a benefit that is a long time coming considering the estimates from some critics put the total bill for consumers due to the alleged price fixing at somewhere close to $250 million.

Mercy Pilkington is a Senior Editor for Good e-Reader. She is also the CEO and founder of a hybrid publishing and consulting company.