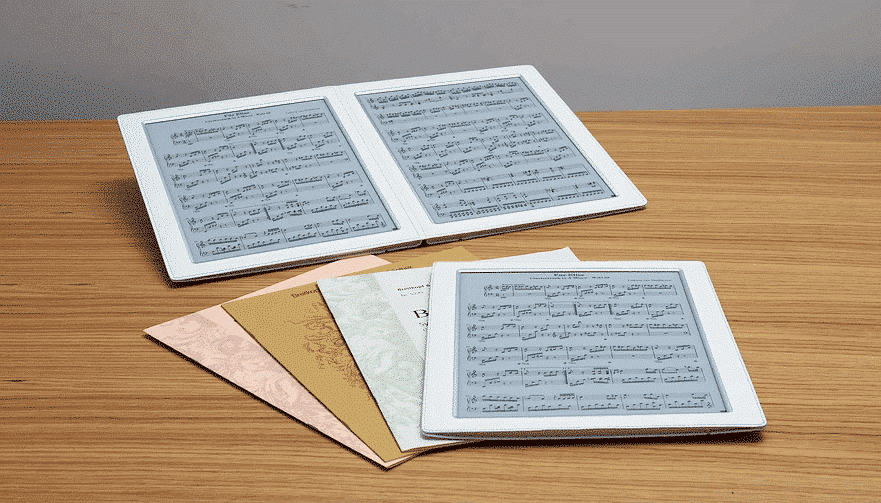 Over the course of the past few years, E Ink has unveiled a number of innovative technologies that look are very compelling. From Dual screen e-readers that open and close like a real book to zero latency stylus layers, the company has poured millions into these concepts. The problem is, E Ink does not commercialize their products, they rely on other companies to pick them up, work out the bugs and bring it to market. The big problem is nobody is willing to take the risk of of investing ten million or more, to manufacture these screens.
At SID Display Week 2016 E Ink unveiled a prototype that featured two 10.2 inch screens that open and closes like a real book. Like all E-Ink projects, they are hoping someone is going to see a some sort of value and pull the trigger and place a multi million dollar order. Obviously there is little to no money in hardware, so someone will have to bundle it with a digital bookstore.
There have been a number of companies that have produced a multi-screen device, that opens and closes on a hinge. This includes the GVIDO, which was released before this prototype The big selling points are the dual 13.3 inch screens and it only reads sheet music and it can be purchased with the built-in store. There is also the eOneBook which is geared towards manga and only sold in Japan.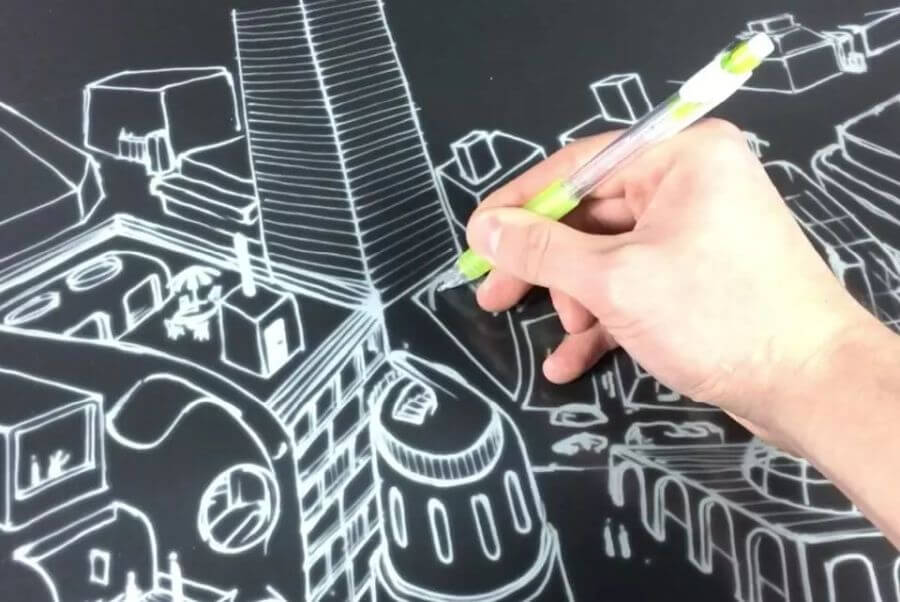 In November 2018 E Ink debuted the JustWrite and it delivers a natural writing experience without the use of a TFT backplane. Exhibiting almost no latency in pen writing, this technology closely resembles writing on paper, natural surfaces or marker boards. The film can be produced via roll to roll manufacturing typical of E Ink's electronic paper, and requires only a writing stylus and simple electronics to enable functionality. The simplicity of this technology enables any surface, small to large, to be digital writing enabled. The technology is compatible with an optional digitizer, but it could also be used with just a stylus.
The JustWrite film features one of E Ink's proprietary electronic inks and offers similar benefits as E Ink's other product lines: a paper-like experience with a good contrast and reflective display without a backlight. The JustWrite film is an all plastic display, making it extremely durable and lightweight, with the ability to be affixed and removed easily, enabling writing surfaces in a variety of locations.
One of the most compelling aspects about JustWrite is the latency, it is close to 0ms. This is better than the Apple Pencil which is 20ms and better than any other stylus on the market. It remains to be seen when JustWrite will be available. I can see products like the Boogie Board employing it and ditto with Sony. It just might create an all new product category from post-it-notes to next generation digital whiteboards.
It is hard to say if the Lenovo C930 borrowed the dual screen tech from E Ink, but this product only had a single e-ink screen and another that was full color. I know the GVIDO was released way more before the E Ink concept tech was released and the original developer were the same people who created the first gen Sony Digital Paper, and I was told that they have a patent on the hinge system. The eOnebook I was also told did not borrow the concept from E Ink, it was entirely their own design.
It worries me that E Ink is creating all this prototype technologies and nobody is interested. This might be cause of the high costs involving creating a full fledged commercial product. When we were thinking of creating the next gen Good e-Reader 13.3 and design it from scratch we were quoted around 6 million dollars to product 50,000 to 100,000 devices. This was using existing tech that had been around for awhile. Do do anything with dual screens, would likely increase the cost by 50%, so it would cost significantly more.
There are very few startups that can afford to take the risk of creating new hardware that is sleek and innovative. JustWrite and dual-screens might just be a pie in a sky dream.

Michael Kozlowski is the Editor in Chief of Good e-Reader. He has been writing about audiobooks and e-readers for the past ten years. His articles have been picked up by major and local news sources and websites such as the CBC, CNET, Engadget, Huffington Post and the New York Times.