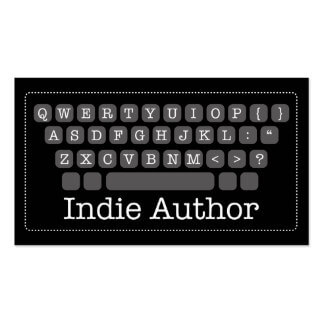 The gates have finally been thrown open, all are welcome here… Such is the dramatic sentiment now that indie authors have been given their very own day at one of the previously excluding events, Digital Book World. With the laughable and out-of-date self-titled proclamation, "DBW Indie Author: The First Conference For The New Professional Author," industry leaders are once again convincing themselves that they set some kind of standard for self-published hangers-on.
Backing up, DBW has not been kind to self-publishing in the past. It has largely been an event aimed at patting the traditional publishing industry on the back for all of its innovation, while publishing regular blog posts that mock indies and shoot down any effort to prove that self-publishing can produce solid sales numbers.
This has been nowhere more evident than in DBW's own author survey and its longtime scorn for the Author Earnings report. The company's stance has long contained a negative refusal of acceptance that has questioned everything from Hugh Howey's methodology in compiling sales figures–you can read about it in blog posts with titles such as, "Ten Reasons You Can't Trust Everything You Read About the Author Earnings Report"–to asking if Data Guy was actually a real person. (Spoiler alert: he spoke at last year's event, and is slated to speak at this year's DBW Indie Author.)
Yes, for the low price of only $299, you too can attend the event and be relegated to the one-day acknowledgement of your hobby-slash-career. If you hurry, you can have a $30 discount on the event; if you'd like to attend the entire event, it will only set you back the royalty on 3,414 sales of your 99cent self-published ebook on Amazon.
For those who are looking for slightly less tongue-in-cheek sentiments on this event, here's the facts: DBW has been hosting its annual event for eight years, and by its own admission states, "There is nothing more powerful than the Digital Book World network." Yet this year is the first year that indies are even invited, albeit to their own one-day conference. The fact that DBW is calling this the "first conference" of its kind only demonstrates how out of touch many in the publishing industry still are about the state of self-publishing and the viability of its model. Just as a recent HuffPo piece trashing self-published authors and their works has demonstrated, it seems that everything about the industry is working towards a backwards slide to the days when vanity press authors desperately struggled for acceptance.
Fortunately, it's not only a new world, it's been an evolving new world since digital self-publishing took off years ago. Indie authors and the conferences that have supported them for quite some time have shown that they don't need acceptance from the industry.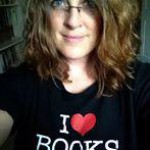 Mercy Pilkington is a Senior Editor for Good e-Reader. She is also the CEO and founder of a hybrid publishing and consulting company.