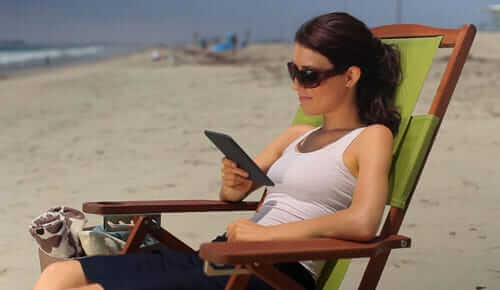 In the era of ebooks and at-the-touch-of-a-button access to hundreds of millions of titles, you'd think that the possibilities for both readers and authors would be endless. For years, that's actually been the claim; with the "take down" of the publishing gatekeepers and the widespread acceptance of indie authorhood, we've been told that anyone can write, publish, and potentially sell a novel.
But a new report citing Smashwords' CEO Mark Coker has found that there's a new gatekeeper in town, one that can be wholly blamed on our technology: genres.
With the ability to sort and filter titles by genre, many readers tend to begin their book searches within their preferred genre; this in turn leads to Amazon (and others) recommending new titles based on previous reading preferences.
Moreover, the self-published genre titles are passing traditionally published titles in terms of sales and market share:
"According to a 2017 Author Earnings report, over 70% of all genre fiction consumer purchases — the 'overwhelming majority' — are now in ebook format. Of these ebooks, most independently published ones have a larger market share than traditionally published ones when broken down into genres: Self-published romance, mystery, horror, science fiction and fantasy all sell better from indie authors or Kindle imprints than they do from traditional publishers."
That last sentence is very telling. Indie titles in these highly popular genres are outselling centuries'-old publishing houses, but now that means that an author whose work cannot be readily categorized into one of these popular cubbyholes has even more work cut out for him than before in terms of promotion and visibility.
This could easily be where the book promotion platforms step in and provide an even more valuable service to authors, both indie and traditionally published. Better visibility means better sales and better ranking, which translate into a higher likelihood of being recommended the next time a reader is looking for a book.
Mercy Pilkington is a Senior Editor for Good e-Reader. She is also the CEO and founder of a hybrid publishing and consulting company.