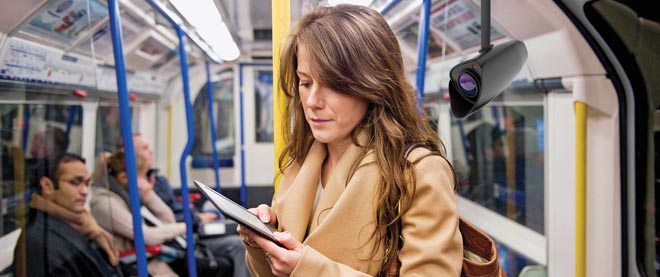 This year it seems more new e-readers have come out than almost any other year and it can be quite daunting to choose the best one as a gift, upgrade or just buying one for the first time. Some devices have built in bookstores that allow you to buy eBooks, magazines and newspapers on demand, others make the users rely on finding their own books online and loading them in via the USB cable.
e-Readers tend to come in two sizes for the most part, six inches and 9.7 inches. Six inch e-readers tend to be the most popular, because of their pocket friendly nature and low entry price point. Larger readers tend to be most expensive because less people buy them and it costs more to manufacture small batches.
What is an e-Reader?
An e-Reader typically uses e-Ink technology, which mimics real paper. Smartphones and tablets use LCD displays which has light emitting from behind the screen into your eyes. This has been known to cause melatonin suppression, which basically makes you stay up late, unable to sleep properly. e-Readers this year have mostly adopted front-lit displays, which has the light emitting from underneath the bezel, splashing light evenly across the screen. This allows you to read in the dark, controlling the brightness levels, without the need of ambient lighting or a reading light.
e-Readers for the most part have a singular use, to read eBooks. 95% of all electronic readers were designed to purely enjoy a great book, without the distractions that smartphones and tablets provide via emails, notifications and overall distractions.
The Best Six Inch e-Readers
Amazon Kindle Voyage – The Voyage is Amazons new flagship e-reader and has a six inch screen with the best resolution in the business. Amazon has incorporated some new technology in this model that no other e-reader on the market currently has. The first is manual page turn keys that are flush with the bezel, the buttons do not protrude. When you press down on the button to turn the page you are met with a barely noticeable haptic feedback vibration to let you know you turned a page. There is also an ambient light sensor that will automatically adjust the brightness of the screen based on your lighting conditions.
Amazon currently has the best in class eBook ecosystem, they control 75% of the market in North America and the UK. They have everything from fan-fiction to being able to read books before they officially hit the bookstores and even an unlimited membership that allows you to check out as many books a month as you want. The Seattle based company is in the news a lot, for good reason, they are the best.
There are some drawbacks to the Amazon ecosystem as a whole. They have their own eBook format, which makes it impossible to buy books from other stores and load them on the device. The Voyage also has no SD Card support, so you have to use the 3.5 GB of memory with caution, especially if you are loading big PDF files on it.
Kobo Aura H2O – Canadian based Kobo released a singular e-reader this year, that is being billed as the first device you can take with you anywhere. It is completely waterproof up to five meters, fully submerged, which makes it appealing to take with you in the bathtub to the beach or on vacation.
The Aura H2O has the same resolution as the Kindle Voyage, but has a 6.8 inch screen instead of the standard six. It has an SD Card, so you can load up even more books than the Kindle and the Kobo bookstore is populated with millions of titles.
The larger screen makes reading a bit more enjoyable because more text can be displayed, making books seem a bit shorter. Flexible font control allows you to change it on the fly and advanced options allow you to even load in your own fonts. Speaking of advanced options, Kobo is the only company to balance general level options to control simple functions but it also appeals to power users with being able to control font weight or even the bright/dark levels of the text.
Kobo is second most popular eBook store in the world and you can buy digital content in almost every country. They use the EPUB format, so you can easily borrow books from your local library or even from other online bookstores and load them in via Adobe Digital Editions.
Icarus Illumina HD – E653 – One of the big trends of 2014 was indie e-reader companies adopting the concept of open Android. This is the same type of user experience that smartphones and tablet owners enjoy, by being able to install their own apps. The HD model runs Android 4.2, which makes it highly capable of being able to run Kindle, Kobo, Nook or any other app such as Moon+ Reader or Aldiko.
The Illumina HD is highly versatile and is able to read most popular eBook formats, you can buy books in EPUB or PDF formats from any major store and load them onto the unit via Adobe Digital Editions. There is no bookstore built into the unit of note, but because you can basically install your store of choice, this e-reader allows for unparalleled freedom and is more solid than any of the e-readers Onyx sells.
Barnes and Noble Nook Glowlight – Barnes and Noble remains a force to be reckoned with in the e-reader industry, even though their market share has diminished due to Amazon and Kobo. The Glowlight was the only model the largest bookseller in the US released in 2014.
One of the ways B&N continues to be successful is due to the fact the e-Reader is sold in bookstores and most people in the US and UK live in close proximity to one. Users who experience issues with the hardware only have to drive down to their local store and receive intimidate support or to have it replaced.
Barnes and Noble was the first company to pioneer the very concept of glowlight technology and their online bookstore is well designed and highly curated. They put an emphasis on editorial and discovery in order to find the next good read.
The Nook line of e-readers tends to get lambasted by the media because it makes a click worthy headline that the company is doomed. This is the similar type of syndrome that Blackberry has experienced over the year, but Nook remains relevant and a good e-reader.
Best Large Screen e-Readers
There are a number of reasons why people tend to buy large screen e-readers. As we get older, the eyesight tends to degrade and book lovers tend to buy the large print editions of books in their local store. Doing this can get expensive as these variants often cost two or three times the cost of a paperback,. Another popular reason why people love large screen e-readers is due to the screen real estate. PDF Files and eBooks can fit more text on the screen, which appeals to students and industry professionals.
Icarus Excel – For the most demanding user that works with A4 sized documents, PDFs and has the need to interact with the content (notes, annotations, highlighting), the ICARUS Reader eXceL is unmatched. The 9.7" E-Ink PEARL touch screen has great contrast and swiftly responds to any command . With 1200 x 825 pixels it has much more detail than most e-readers (800 x 600).
With the stylus you can make handwritten notes, highlight text, and make annotations. And with Wi-Fi connectivity you can wirelessly browse the web and access content on the go.
The Icarus eXceLis perfect for professional environments or education, where interactivity is essential.
This e-reader also runs Android 4.0 which allows users to select the digital ecosystem of their choice, but also install other news/RSS or magazine apps.
Sony Digital Paper – Sony abandoned the consumer e-reader sector earlier this year. They developed a new product that sticky appeals towards people who need to get large PDF files. This reader is 13.3 inches in size and retails for around $999.99 in the US and has higher international availability via Shop e-Readers.
The Sony Digital Paper features a 13.3 inch e-Ink Mobius e-paper screen with a resolution of 1200 by 1600. It was designed to give you a true A4 experience, displaying PDF files as they were originally intended. The lightweight nature of Mobius gives you amazing clarity in the fonts and pictures. It also one of the most lightweight products in its class, clocking in at .08 pounds. To give you some comparison, The Kindle DX has a 9.7 inch screen and weighs 0.91 pounds and the iPad Air is 1.3 pounds.
The Digital Paper only reads PDF documents but it is possible to convert your standard eBook to PDF using online tools or eBook editing software like Calibre.
Wrap up
There was a number of notable e-readers that did not make our buying list for various reasons. Pocketbook has been making them for a number of years, but has made missteps with the internals, such as CPU and RAM which makes using it tedious. Onyx Boox also has a number of new units this year, but none of them were especially compelling.
Our recommendations reflect the best new e-readers of 2014, in terms of usability, features and ecosystem. You could get any of these for holiday gifts or give them to someone and they will not have to go through much of a learning curve.

Michael Kozlowski is the Editor in Chief of Good e-Reader. He has been writing about audiobooks and e-readers for the past ten years. His articles have been picked up by major and local news sources and websites such as the CBC, CNET, Engadget, Huffington Post and the New York Times.