Onyx Boox's latest product in their portfolio is the Tab Ultra C Pro. This is their premium tablet utilizing the newest generation of Kaleido 3 colour e-paper. This product is designed as a productivity machine and not simply digital paper. You can freehand draw, take notes using 16 different colours, and annotate PDF files. There is an optional keyboard that has a trackpad that attaches to the device via Pogo pins. There are various shortcuts to launch specific apps and even adjust the front-lit display and colour temperature system.
Onyx has a huge number of products they currently sell, and there isn't much distinction between the various models. They released the Note Air 3 C in October, which is the same thing as the Tab Ultra C Pro, except the Pro has a little bit better specs, but not by much. The Palma was released in late September, and it is an e-reader that has the same clam-shell design as a smartphone. In July they released the Tab Mini C with a 7.8-inch Kaleido 3 display, which was also a note-taker and also the Onyx Boox Page, a dedicated book reader with manual page-turn buttons and a 7-inch screen.  In May, they issued the Poke 5, which was another dedicated ebook reader, with 6-inch screen and the Tab Ultra C, which has been discontinued and the Tab Ultra C Pro is taking its place. Finally, in January, they unveiled the Tab X, which was a 13.3-inch e-note that can read A4 documents.
As you can see, Onyx has released a staggering number of e-readers and e-notes this year and continues to sell the Note series from 2022 and older products. Knowing what product will fit the bill and what is worth spending your money on can be unclear. I think it all comes down to screen size and the Android version. The Note Air 3C with a 10.3 inch 300 PPI for B&W and 150 PPI for colour and the new Tab Ultra C Pro are the only two e-notes on the market running Google Android 12 with full access to the Google Play Store. All of the other Onyx devices released this year only have Android 11. Onyx has confirmed with Good e-Reader that when you buy a product with a specific version of Android, they will never upgrade older devices with a newer version of Android, so you are stuck.
I will break down the best Onyx devices for screen size. The Tab Ultra C Pro is the best 10.3-inch on the market, which is excellent for reading A5 documents. The Tab X is the best 13.3-inch e-note, ideal for A4 documents, which is the native format for PDF files. The Page is the best 7-inch category, and the Poke 5 is the best for the 6-inch class.
Hardware
The Onyx Boox Tab Ultra C Pro has a 10.3-inch E INK Carta 1200 display panel with 300 PPI for black and white content and 150 for colour. This should make it ideal for reading and editing A5 documents. The screen is flush with the bezel and protected by a layer of glass. It has warm and cool lighting to read in the dark and a slider bar to control the brightness levels.
It is sometimes difficult to know what these technologies mean and how they will enrich users' overall experience. Let us talk about E Ink Carta 1200; it delivers a 20% increase in response time over E Ink Carta 1000 and an improvement in the contrast ratio of 15%. E Ink Carta 1200 offers the same benefits as Carta 1000. In addition, faster response time enables smoother handwriting and animations on EPD displays. E Ink Carta 1000 & 1200 both support Regal technology for image updates. Regal eliminates the need for a complete refresh, giving viewers smoother viewing transitions. This is why on modern e-readers and e-notes, you can often read an ebook, and there will only be a refresh every 20 pages.
What exactly is E INK Kaleido 3? The latest generation colour e-paper offers richer colours, increasing its colour saturation by 30% compared to the previous generation, E Ink Kaleido Plus, in addition to 16 levels of grayscale and 4,096 colours. Kaleido 3 also supports E Ink ComfortGaze, a new front light technology that reduces the amount of blue light, with a reduced Blue Light Ratio and Blue Light Toxicity Factor by up to 60% and 24%, respectively. BLR is the toxic blue to total blue light output ratio, and BLTF is the brightness to hazardous blue ratio. Additionally, the responsiveness of the ink means that Kaleido 3 can play animations and videos with the different speed modes that Onyx offers.
The Tab Ultra C Pro is primarily geared towards freehand drawing, taking notes and editing PDF files. This is accomplished via the dedicated drawing app and PDF rendering engine. The WACOM screen ensures that you can do all of the above with the accompanying Boox Pen 2 Pro stylus with an eraser. There are 16 colours to select when drawing; Onyx has one of the best drawing experiences in the digital paper industry. Who has the best? It is hard to beat the Remarkable 2; they are the industry leader.
The Tab Ultra C Pro has a Qualcomm 2.8GHz Octa-core CPU and a 16MP camera with LED flash and OCR functionality. What is OCR? You can use the camera to take a picture of text, and it will automatically convert the image to pure text. This text can be shared with friends via Bluetooth or email. Onyx has confirmed that this model is 13% quicker than the Tab Ultra C, and download speeds have also been enhanced. There is 6 GB of RAM and 128 GB of internal storage, with a MicroSD card slot for an additional 2TB. It is designed as a professional productivity tool. Users can achieve the most flexibility. It has Bluetooth 5.0 to connect wireless headphones and earbuds and two speakers to listen to audiobooks, music or podcasts. A microphone is available for TTS and also voice communication apps. WIFI can connect to the internet, powered by a 4600 mAh battery.
Onyx is billing this device as an e-note and for productivity. There is an optional full QWERTY keyboard with a trackpad. It employs a material that resists fingerprints, and the backside is designed with a hollow space to accommodate the camera. You can experience smooth typing with the keyboard, enhance productivity with shortcuts, and navigate using the trackpad effortlessly. There are all sorts of shortcuts to change the brightness of the lighting, spellcheck, look up words on Wikipedia, launch specific apps and more. It retails for $149 and can be purchased from the Good e-Reader Store.
Software
The Boox Tab Ultra C Pro is running Google Android 12 and has full access to the Google Play Store, which is preinstalled. Users can sign into their account and start downloading apps that have already been downloaded or purchased on other Android phones or tablets. Onyx is running Boox OS, which is a customized launcher that is an optimizer for e-paper e-readers, e-notes and tablets. The company constantly pushes out firmware updates to refine the reading, writing and general performance. They do this every few months, which is suitable for users who can invest in the Onyx platform, knowing that it will be supported for at least five years.
This is the fastest Onyx product we have ever reviewed. If you launch an app, it automatically opens. Navigating around Google Play is instant; even animations play correctly. Browsing the UI and settings menu is lightning-fast. This is with the standard speed model too. I don't know what Onyx did underneath the hood on a software level, but compared to the Page or Nova Air 3C, this blows them out of the water with performance. You have to watch our YouTube review at the bottom of the post to appreciate Onyx Boox's advances with the Tab Ultra C Pro.
Onyx Boox Tab Ultra C Pro
$649.99
Audiobooks and Audio
4.3/5
Pros
Android 12 and Google Play
300 PPI for B&W Text
150 PPI for Colour
Stereo Speakers
Camera with OCR
Cons
Onyx has too many products
Expensive
Too quick of a turnaround from the Tab Ultra C
Keyboard is optional and costly
Out of Stock until the end of November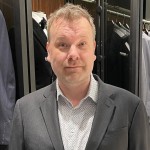 Michael Kozlowski has written about audiobooks and e-readers for the past twelve years. Newspapers and websites such as the CBC, CNET, Engadget, Huffington Post and the New York Times have picked up his articles. He Lives in Vancouver, British Columbia, Canada.