Blackberry has been hit with hard times the last few years, as diminishing financial returns and flip flopping of management has made the vast majority of corporations losing confidence in the brand. There has always been a very loyal base of Blackberry users that have stuck with the company in the hopes things will turn around. According to a recently leaked OS, things seem very bright for the future of apps and games on all modern devices.
A new leaked OS will allow Blackberry users to install APK files right on their device, without the need of jumping through all the hoops of installing BAR files on their phones. All you need to do is install the Good e-Reader App Store on your Blackberry Z10-Z30 and you will be able to download and install apps using the stock file manager program.
One of the other benefits of the new 10.2.1.1055 OS is the upgrade to the Android Runtime, which will give users a dose of Jellybean. This will allow for even more apps to be installed. This new process will not mess up any BAR file you may have loaded in the past, and you will still be able to install apps under the old method of the Chrome Plugin or DDPB.
Blackberry should be pushing the official update in the next few months via WIFI through their update feature. In the meantime, you can download and install it today for free for the Z10 and Z30. All you need to do is know what model number you have, which is found underneath the battery. Then, simply download the file you need under "Full OS Autoloaders" and click on the exe file, while your phone is plugged into your computer via the USB cable. It will then update your OS. Once you do that and your phone reboots, you can install the Good e-Reader App Store for Android and then clicking on your file manager to find the APK file on your device and then install it.
FULL OS AUTOLOADERS
Z10 STL100-2/3/4 10.2.1055 + Radio
MEGA:
https://mega.co.nz/#!j1AX1JpL!SsRF9W…EFtkdRN5HbDHJY
MEGA2:
https://mega.co.nz/#!ZB1lQZBB!R6bnVW…q1eNsY3mGS9CBs (thanks to 3hb78ftG)
BITCASA
http://l.bitcasa.com/Q_S9CW7g (Thurask)
TORRENT: https://thepiratebay.sx/torrent/9195141 (Thanks Kodrizzle)
TORRENT2: https://thepiratebay.sx/torrent/9195497 (Thanks to AcADIeN)
Z10 STL100-1 only
https://mega.co.nz/#!ukgzES6I!X8_yBy…9e7K7AZj960Gvk
Z30 STA OS+RADIO
http://l.bitcasa.com/N0gG0cO_ (Thurask)
ALL Q models and variants (SQN100-X and SQR100-X).
https://mega.co.nz/#!Tg4yAaYI!NXWjoj…_w_cbDZPbgc68M
Fixes For Bugs.
Check to see if your issue is addressed here first: Leaked OS: 10.2.1.1055 List of Features, Bugs and Fixes
Facebook Issues
Sideload this:https://mega.co.nz/#!p51lSSpK!UrjTC3…eo6K4sLLe0LpZI
Music Player Issues:
Sideload this:https://mega.co.nz/#!LsIxTYzL!VWtNYA…kpCtD4XSucgbc0
MMS Issues:
Find your mms settings here: http://theunlockr.com/internet-mms-settings/
Accounts Issues:
1.Try deleting twitter
or
2. Sideload these:https://mega.co.nz/#!T95WyCxB!Ppk5uW…VcmN3W2tfbaUMk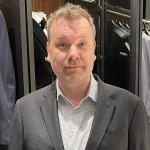 Michael Kozlowski has written about audiobooks and e-readers for the past twelve years. Newspapers and websites such as the CBC, CNET, Engadget, Huffington Post and the New York Times have picked up his articles. He Lives in Vancouver, British Columbia, Canada.