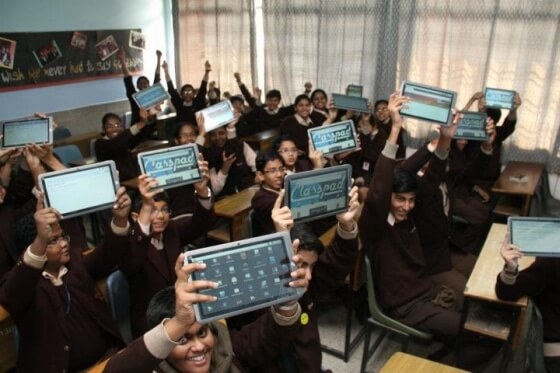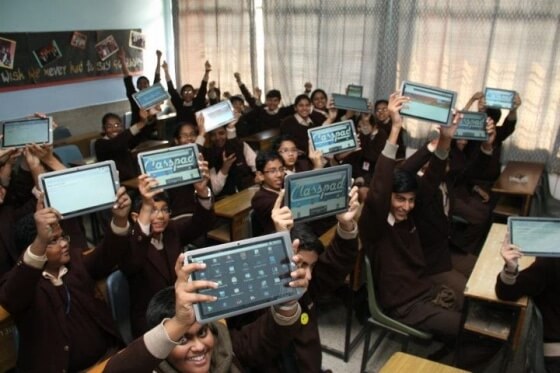 Aakash tablet has been hogging the lime light since its announcement and initial launch. The tablet was introduced mainly for the students community in India though there is also an upgraded version that has now been announced priced at $45. Aakash has also received 1.4 million pre-orders and the one thing that has helped it notch up such a thumping response if not anything else is $35 price tag.
There is however one other entrant into this hot new segment — the ClassPad. The tablet is the handiwork of a New Delhi based company named Classteacher Learning Systems and you might have already guessed it right, the ClassPad is also targetted at the student community.
"Our core area of expertise are education related material and through Classpad we wanted to bring students to the information highway," said Rohit Pande, chief executive officer, Classteacher Learning Systems.
However, the Classpad would be priced higher than the Aakash, being in the range of $140 to $260. Also, its not just the price but the Classpad is also a notch or two higher than its low cost competitor Aakash. For one, the Classpads would be coming with a capacitive touchscreen rather than the resistive technology based Aakash tablet displays. It also has a 1.3 GHz processor and would have 4 GB to 8 Gb storage capacity. For comparison's sake, the Aakash boasts of just 2 GB of internal memory. Also, the Classpad will come in 7, 8, and 10 size options and will run Android 2.2. The ClassPad is also expected to have a back-up time of 6 hours.
"Classpad's user friendly interface makes it convenient for the students and teachers to get acquainted with the application. It is equipped with software that is designed to integrate smoothly with an existing school platform. Classpad tablet provides the content in a 'school friendly' manner by supporting commonly used school applications," company courses stated before also adding, "Classpad can save, edit and transfer files back to server. Teacher can use white board to display data transmitted by Classpad on White Board.
The company intends to start with the booking process from next month though about 1,500 of th Classpads has already been provided to the students and another 2,000 is slated for the next phase.
"If other tablet players like Aakash and Samsung come out with tablets that have decent specification in terms of hardware and are affordable we will explore tie up with them so that we don't have to worry about the hardware and concentrate on we do the best that's education content," stated Rohit Pande.
via tnw
Sovan Mandal is the senior tablet and tech corespondent for goodereader.com. He brings a international approach to news that is not just applicable to the North American market, but also Asia, India, Europe and others. Sovy brings his own writing flavor to the website and is interested in Science Fiction, Technology and Writing. Any questions, send an email