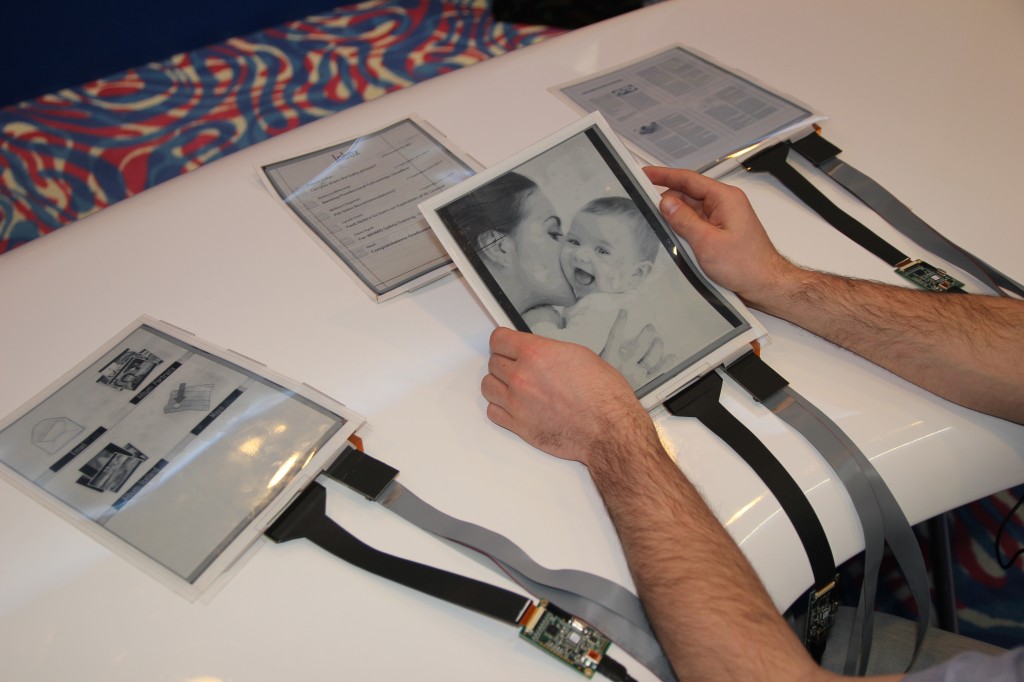 Canada's Queen's University, Intel, and Plastic Logic have created a flexible paper-like tablet using Plastic Logic's 10.7″ display and Intel's Core i5 processors. This new device is basically a tablet that uses a sheet of flexible e-paper to read the news, look at pictures, and surf the internet.
Ryan Brotman, Research Scientist at Intel elaborates: "We are actively exploring disruptive user experiences. The 'PaperTab' project, developed by the Human Media Lab at Queen's University and Plastic Logic, demonstrates innovative interactions powered by Intel Core processors that could potentially delight tablet users in the future."
"Using several PaperTabs makes it much easier to work with multiple documents," says Roel Vertegaal, Director of Queen's University's Human Media Lab. "Within five to ten years, most computers, from ultra-notebooks to tablets, will look and feel just like these sheets of printed color paper."
Take a look at the video below. It's supposed to be on display at CES, so maybe Michel and crew can find it there.
Paul Biba is a retired corporate international lawyer who has worked in 53 countries. Since he is a very fast reader he came to ebooks out of self-defense in order to avoid carrying a suitcase of books on his travels around the world. An early ebook adopter, he has read on Palms, Pocket PCs and practically every device that has been out there. After being a frequent contributor to TeleRead.com, the oldest ebook/epublishing blog on the net, Paul became TeleRead's Editor-in-Chief, a position he recently resigned. Send Paul an email to paulkbiba@gmail.com