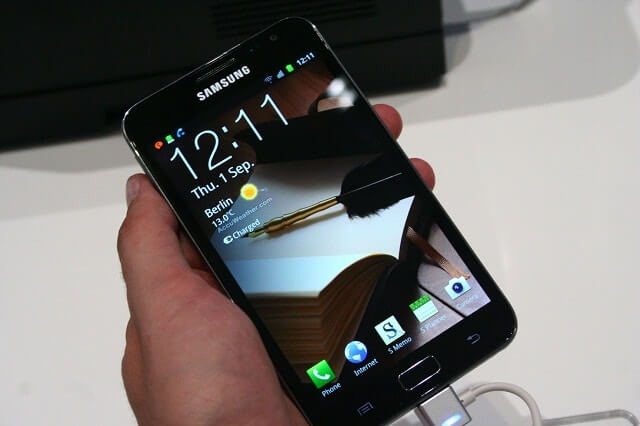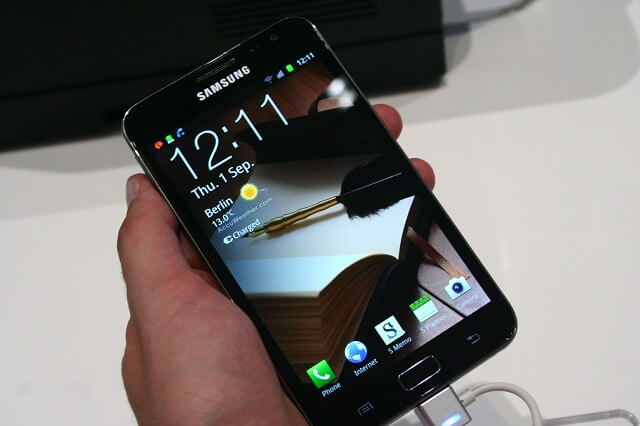 Mobile devices with a 5 inch sized display presents a strange scenario. This, since we are not sure if we should perceive it as a smartphone with some added functionality of a tablet or the other way round, that is a tablet that can also be a smartphone. However, a recently coined term — 'Phablet' comes to our rescue which correctly describes a device that can be both a smartphone owing to its voice calling facility as well as a tablet what with its relatively bigger display. It is a bit to big to be branded a smartphone alone (though smartphones are fast approaching that with the Samsung Galaxy S III having a 4.8 inch display) but still smaller to be considered a proper tablet. As if the unwritten law to be followed here is that a smartphone can't be bigger than 5 inches while the least size a tablet can be is 7 inches.
So how does one describe a device such as the Galaxy Note or the LG Optimus VU. Its Phablet of course and the segment is still in its nascent stages, with it being the Galaxy Note alone that has the numbers to be deemed successful here. The Streak 5 from Dell was the one that had started the trend though found it hard to hold on to it long enough. Dell was forced to withdraw the device eventually, leaving it to the Samsung Galaxy Note over a year later to give rise to the term Phablet.
Is the segment here to stay?
It seems yes going by the way Samsung is pushing things here. The first gen Galaxy Note has found enough buyers to make it worth the effort to develop a sequel to it. As things stand right now, the Galaxy Note 2 is slated for an Aug 29 release. The Galaxy Note has sold more than 5 million units in the first 5 months of its its launch and the numbers alone has prompted others to join the party. The secret to Galaxy Note's success can be in its specs, which speak of a 1.4 Ghz dual-core Exynos processor, 1 GB of RAM, 32 GB of internal storage with a 5.3 inch 800 × 1280 pixel Super AMOLED display on top of it all. Further, the Galaxy Note couldn't have been what it is sans its stylus that greatly enhances its functionality and scope.
Who the other players are?
LG was the second company to have on offer an alternative to the Galaxy Note in the form of the Optimus Vu. However the device hasn't been as successful as the Galaxy Note so that the segment is still dominated by the former. This does not come as a surprise as LG has been floundering in the smartphone segment and the same applies to its tablet business as well. Consumer confidence on LG smartphones ins't that great right now which showed in the way the Optimus Vu fared in the market.
However, given the potential the segment holds, HTC has announced they will have a competitor to the Galaxy Note by October. Sure there will be many more to join the list once the existing crop begin to rake in the numbers.
Why should you go for a Phablet?
Well, the benefits are many. With a phablet, you won't have to carry two separate devices, a smartphone and a tablet with you. A phablet alone can be enough while also adding to portability and is small enough to be carried in your pockets. With almost as much memory as a 7 inch tablet, you can have all of your contents at your disposal at your disposal. So listening to music or watching videos, a phablet can be enough for the purpose. However, with the latter, it could depend on personal tastes as many prefer watching their videos on a bigger display and a 7 or even a 10 inch display can be perfect for them.
E-book reading is another aspect for which a phablet can be perfect. You can always catch up your reading and for this, a device slightly bigger than a smartphone can be quite practical.
Playing games can be another pastime on a phablet and if you enjoyed doing so on a smartphone, you will enjoy it even more here.
Things you may not like with a Phablet.
However, web browsing can be a chore though here too, it all depends on how one is able to adjust to the screen real estate that the likes of the Galaxy Note has on offer. The same applies to using the on-screen keyboard while one handed usage of such a device is another thing that we need to get used to. The Galaxy Note is almost as big as a small shaving mirror and it can't be used with just one hand at all times. In fact, a phablet can lead to frustrating moments when you try to use it as a smartphone but the size limits using it with just one hand.
Should you buy a Phablet.
If you think you can adapt to the size, a phablet can be perfect for you. This apart, there are enough goodies packed in a device such as the Galaxy Note to go for it. Price can be another factor and one has to decide whether to go for a phablet or the new breed of budget 7 inch tablets of the likes of Nexus 7 that has taken the world by storm.
Sovan Mandal is the senior tablet and tech corespondent for goodereader.com. He brings a international approach to news that is not just applicable to the North American market, but also Asia, India, Europe and others. Sovy brings his own writing flavor to the website and is interested in Science Fiction, Technology and Writing. Any questions, send an email