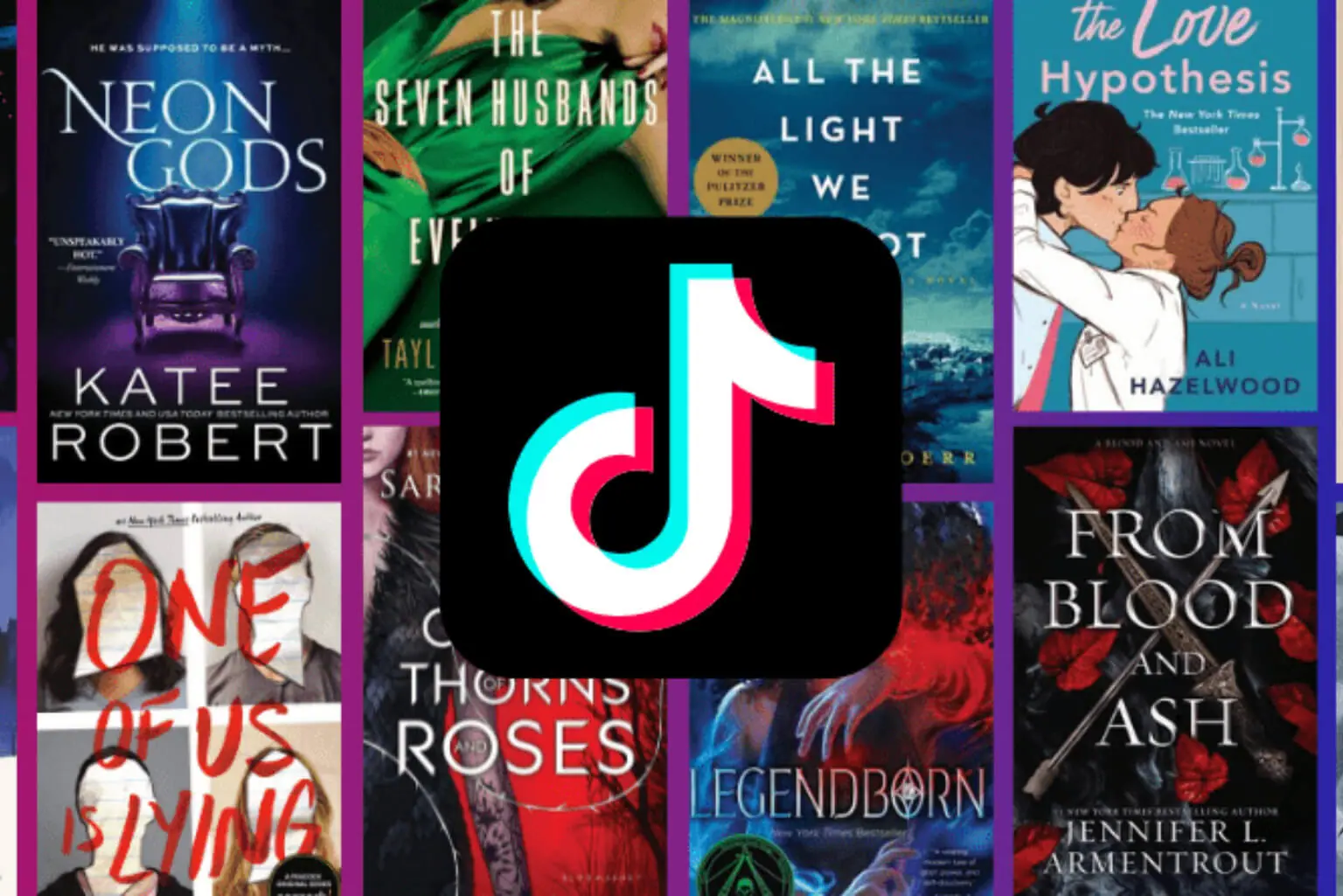 Since 2020, TikTok's fastest-growing community BookTok (or Book TikTok), has become a viral marketing platform for aspiring authors. This new e-community has established itself as an entirely different classification of literature globally.
Also, this new-age book marketing has reached the world's biggest bookseller chain, Barnes & Noble. B&N embraces BookTok and categorizes its books as a distinctive genre in its stores. The famous #BookTokChallenge on TikTok was a collaborative effort of Barnes & Noble with the Book Tokers community, encouraging the bookworms to explore, read and share their experiences with new novels.
This challenge engaged people on a massive level, driving huge traffic to the BookTok community and Barnes & Noble's official website page for BookTok. As #BookTok continues to trend with 130+ billion views, TikTok introduced a feature in partnership with Penguin Random House to allow creators directly share links to the books featured in their videos.
The Emergence of a New Fiction Tropes
BookTok's unique fiction tropes have gained immense popularity worldwide. It's a common vocabulary that TikTok creators use for giving the synopsis and overall motif of novels. You can discover many books under these tropes – love triangle, fake dating, enemies to lovers, second chance romance, etc.
BookTok categories have also gained students' interest from ASU (Arizona State University). Natasha Kiriluk, a fresher of the Humanities, shares her story of being greatly influenced by these creative clichés. Kiriluk believes BookTok's theme-oriented styles have changed how one views and interacts with books and media.
Kiriluk also recognizes "BookTok books" as new identifiers of the exclusive group of TikTok fiction from the conventional novel style. This has gradually shifted the writers' focus from discussing the book's actual plot to highlighting the famous BookTok trope or character in their writing.
New Opportunities for Authors
BookTok contrasts traditional publishing, where authors go through stages of approval from agents and publishers while fearing rejection. But, with this e-community of book lovers, authors can directly promote their publications without delays and hassle. There are fewer methodologies and more flexibility in creatively promoting books on a big scale. Because of all this, publishers want to buy BookTok.
Meghan Offermann, an English Literature student in her senior year, discusses the shortcomings of the popular yet overly simplified categories of BookTok. She said that the book reviews before the BookTok buzz focused on describing a novel's content without restricting them to a few groups of tropes. However, Offermann also talks about the bright side of BookTok. She said that the readers looking for a specific genre, such as "found family," can easily explore various good suggestions with #foundfamily.
BookTok offers a promising platform for budding authors to find a way into the competitive market of e-books quickly. Eventually, some novels combining print & e-book fiction have made it to The New York Times list of bestsellers with this online circle of literature lovers.
Besides, BookTok has set new norms for authors and publishing houses. According to Kiriluk, now writers are more focused on what is popular and do not bother about what to write. The trend of writing has changed entirely with BookTok, and everything, such as story title, writing style, etc., now depends upon the TikTok demographic.

Navkiran Dhaliwal is a seasoned content writer with 10+ years of experience. When she's not writing, she can be found cooking up a storm or spending time with her dog, Rain.