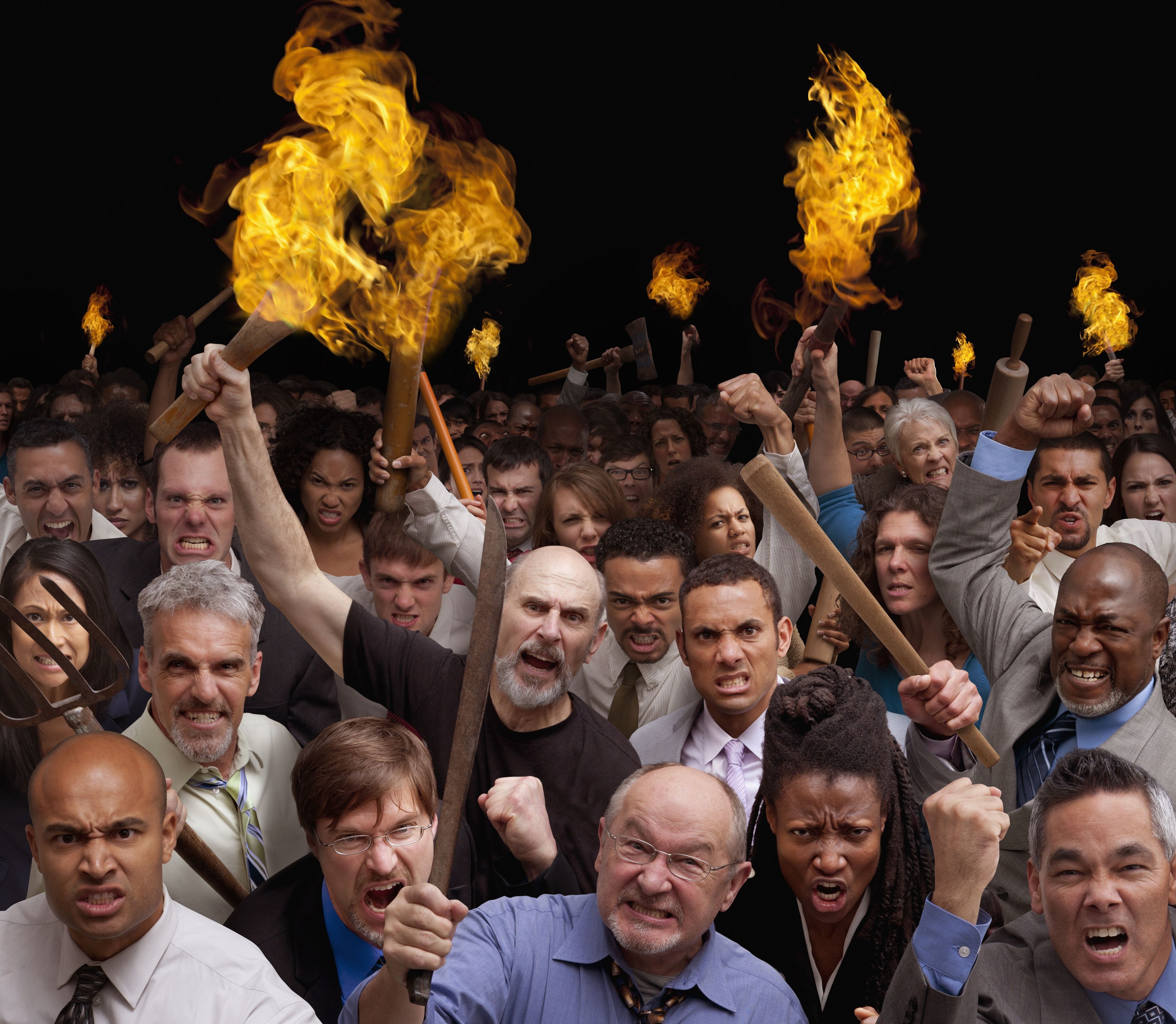 Major publishers have recently changed their ebook terms, en masse. Simon and Schuster changed their audiobook system from a perpetual model to a two year term.  Hachette changed their perpetual model system last month and Penguin Random House did the same back in October. Last summer Macmillan implemented an embargo on all new titles to libraries with their science-fiction and fantasy imprint, Tor.  The largest companies involved in the audiobook and ebook distribution to libraries are mad about this change.
Tom Mercer the SVP of Digital Products, bibliotheca told Good e-Reader that "We are seeing a shift from several of the major publishing companies. Blackstone Audio is embargoing audiobook titles for 90 days, Hachette has changed from perpetual access to two-year expirations (also implemented by Penguin Random House last October), and Macmillan will limit the quantity of frontlist titles effective November 1. It's unlikely that all of these publishers would be changing their terms without external pressures. So, where is the pressure coming from? There is evidence to suggest that in recent years, authors and agents have come to feel that the library market is eroding their revenue. I think it's telling that Macmillan CEO John Sargent addressed his letter about the library model change to "Macmillan Authors, Macmillan Illustrators and Agents."
He went on to say "Where do we go from here? I think libraries can respond in a few ways. First, they can pressure their existing vendors to terminate relationships or refuse to share data with Amazon. If Amazon won't sell their content to libraries, then why should libraries share their data with Amazon? Second, they can appeal to ALA to engage authors the same way they engage publishers and demonstrate how digital lending contributes to the discovery and accessibility of their works. The book ecosystem starts with authors and we need to ensure that they understand the value libraries provide. It is also advisable to consider joining the efforts of the Association of American Publishers, who are currently pressuring the Federal Trade Commission to monitor Amazon."
Hoopla CEO & co-founder Jeff Jankowski told me that "Hoopla has always been an advocate for public libraries having unencumbered access to content. While each publisher can determine their own path for how best to market and sell their titles, we believe that offering broad distribution across library and trade is the best means to drive author discovery and engagement. We are committed to helping our libraries provide the best content and experience for their communities; and will collaborate with our partners to best navigate this evolving content landscape."
Andi Barnett, Public Relations Specialist at Overdrive stated "OverDrive disagrees with the conclusions Macmillan drew from the data, their reasoning, and the business decisions that resulted. OverDrive's results and data, along with the experience and data of our library partners, stand in stark contrast to Macmillan's claims.  Through OverDrive's leadership in the Panorama Project and our own efforts, OverDrive and our partners will continue to advocate for fair and equitable access for library patrons worldwide."
Libraries themselves are pissed off about the change and collection managers jobs are going to get much more difficult. They will constantly have to look at the expiration dates of every digital title they have and choose which one they want to renew. One collection manager told Good e-Reader. "Fuck you, we're basically a publicly funded marketing department for every publisher in the country, and we constantly hold author events where authors sell lots of books, the profits from which go to publishers and not libraries."
Andrew Harbison, assistant director of collections at the Seattle public library says that SPL and other libraries are spending "millions of dollars a year" on e-books and e-audiobooks, which are already sold to libraries at disproportionately higher price points compared to retail markets. An e-book version of a new release typically costs libraries double what they pay for physical copies of the same title, and that's not counting substantial discounts that libraries get for buying large volumes of physical copies, which are of course not offered in the e-book market. "And it's not like libraries don't want to spend any money," he added. "We want to contribute meaningfully to how the licensing models are developed, and we'll continue to buy content and support the publishing industry, but hopefully there is some willingness to develop models that work for us and the communities we serve."

Michael Kozlowski has written about audiobooks and e-readers for the past twelve years. Newspapers and websites such as the CBC, CNET, Engadget, Huffington Post and the New York Times have picked up his articles. He Lives in Vancouver, British Columbia, Canada.