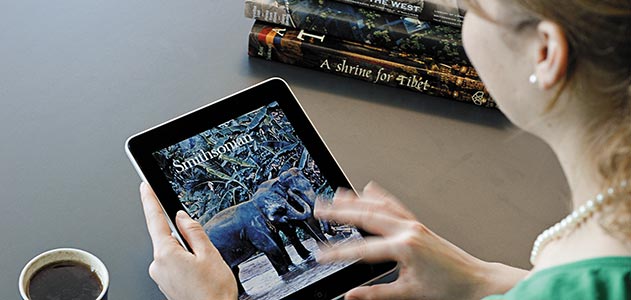 There are three major companies that market newspapers and magazines to libraries and there is a fair amount of concern about what ecosystem to invest in. Library budgets are finite and the average system can ill-afford in making the wrong choice when investing in digital content for their patrons. Today, we look at the three best ones out there and give you a sense on what they are all about.
All of the companies involved in magazines and newspapers in the library have their own apps. This is necessary to read the digital content and normally the branches will have detailed instructions on their website about where to download and how to use their apps.  I think the most compelling aspect of this type of content is that there are no limits like e-books. You can borrow them for as long as you want and borrow as many titles, without limits.
Overdrive got into the digital newspaper and magazine game very late. The company launched their new service in February 2015 and relies on Barnes and Noble for all of their content. Currently, there are only 1,000 issues that libraries can purchase and its only available in the US.
Libraries that invest in the Overdrive ecosystem are always paying a bit more, because Overdrive is the market leader for e-books and audiobooks. They can get away with charging more, because the vast majority of libraries already deal with them.
There is no word yet if Overdrive plans to expand newspaper and magazine offerings outside of the US. Barnes and Noble told me they are always considering expansion but have nothing to announce yet, typical.
Pressreader deals with both digital magazines and newspapers and has the largest catalog with over 3,7000 publications. The company also offers a hotspot solution, to be able to hook the entire library up with wireless internet access, so anyone can ride the connection to download content from PressReader or just surf the internet. Libraries all over the world can signup, something that they can't do with Zinio or Overdrive.
One of the big advantages with the newspaper aspect of Pressreader is being able to get audio editions. Their apps have the capability of doing text to speech, so people who are visually disabled can have the articles read aloud. Secondly,  the newspapers they offer are replica editions, which means they mirror the printed form. This allows you to see local advertising, classifieds and even the Sunday Funnies.
Zinio

Zinio focuses exclusively on digital magazines and does not bother at all with newspapers. Their primary partner for selling their services to libraries is Recorded Books. Recorded Books started out in 1979, heavily investing themselves into the library space. Aside from marketing magazines they also have a catalog of 13,500 audiobook titles and 100,000 eBooks.
Zinio currently has 2,600 titles in 12 unique languages representing titles from more than 25 countries.  Due to their relationship with Recorded Books it means that users need to setup 2 accounts: an RB Magazines account, which lets you check out magazines for free (as long as the library subscribes to them); and a Zinio account, which lets you read checked-out magazines online in your browser or read via an app. This might change with an upcoming update to their iOS and Android apps in the near future.
Libraries throughout US, Canada, UK, Finland, Germany, Italy, France, Malaysia, Qatar, Australia, New Zealand (as well as many others) enjoy current access to Zinio for Libraries.