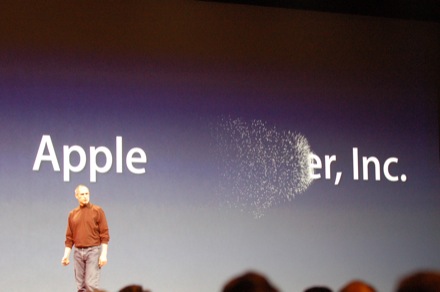 In a move that industry watchers are already calling a direct competition to Amazon's purchase of book discovery platform Goodreads, TechCrunch has reported through an anonymous tip that Apple has bought Boise, Idaho-based BookLamp, creators of the Book Genome Project discovery site. The site, which pairs readers with books based on the "DNA" of books, meaning an in-depth analysis of the language in titles readers have read, offers suggestions for new reads based on what users have already enjoyed.
According to TechCrunch, things became a little cryptic in April of this year, at least on BookLamp's end. Once the anonymous tipster let it be known that Apple had completed the purchase for between $10million and $15million, which includes all of the technology and the manpower within the company. Facebook (of all places) provided some more of the clues, as key team members from BookLamp still listed Boise as their places of residence but had multiple FB posts that were tagged from the Cupertino, California, location.
As to how this is going to help Apple take down Amazon, as some reports are already claiming, that remains to be seen. Amazon purchased Goodreads over a year ago, with some estimates on the cost ranging from between $150 million and over one billion dollars. While the move has been good for Amazon, for Goodreads, and even for readers, it doesn't appear to have been a game changer within the bookselling industry, at least not in the way that these kinds of dollars reflect.
One thing that has come out, though, is a renewed focus on Apple's part in terms of selling titles through its iBooks platform. With agreements already in place with publishers and even Smashwords, and with the iOS8 update coming this fall that is supposed to make book purchasing even more streamlined, incorporating a search feature for right-fit books makes a lot of sense.
Of course, as Apple explained to TechCrunch, the company has a long history of buying smaller tech companies and then not discussing the details. Apple could just as easily have plans for the BookLamp technology–say in the area of app discovery–that doesn't have much to do with bookselling.