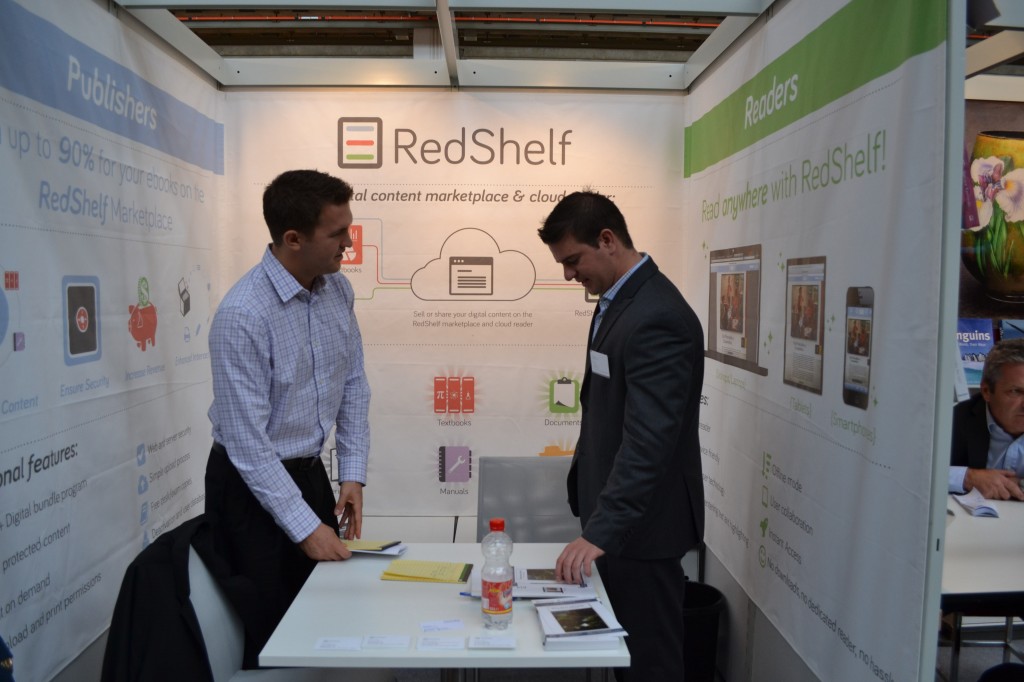 Good e-Reader first caught up with ebook distribution platform Red Shelf at the BookExpo America publishing event in New York, and sat down today with co-founder and CEO Greg Fenton to discuss what changes and updates the company has undergone in the last six months. Apart from a shift of only working from PDF files of ebooks, the market focus of Red Shelf has also shifted to incorporate more of an academic publishing and sales model.
"We've picked up more of wholesale model rather than the agency model, and this more traditional model is working for us. We realized we're going to focus on the actual reading experience through the software that we have, so we've been doing a lot of updates to that which we'll be releasing close to the end of the year to be available in the spring semester for a lot of our academic clients."
One other significant change for the company is the ability to accept material from authors and publishers in ePub format, as opposed to strictly PDF. This upgrade allows Red Shelf to be less limited in what types of content they can distribute for their clients.
"We moved into working in ePubs now, so we can do more with trade books as well. The PDFs still work really well, and 90% of our academic titles are in PDF, but we wanted to reach trade publishers as well so we had to do ePubs, which are actually easier to work with.
"We took our platform and said, we're going wholesale, we're going to enhance the reading experience with better technology and make that more robust, and what that's allowed us to do is set our goal of being at 100,000 titles by the end of the year."
Red Shelf currently sells titles directly to consumers, as well as works with bookstores to place ebook editions of books in their physical stores through "ecards," as well as through the bookstores' websites. These ecards allow titles to be bought directly in the store and then downloaded, or the print-on-demand edition ordered, preventing the need to take up shelf space with costly paper editions.
Mercy Pilkington is a Senior Editor for Good e-Reader. She is also the CEO and founder of a hybrid publishing and consulting company.