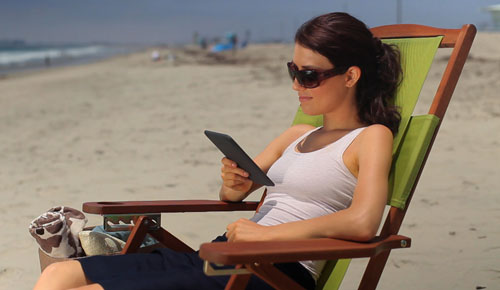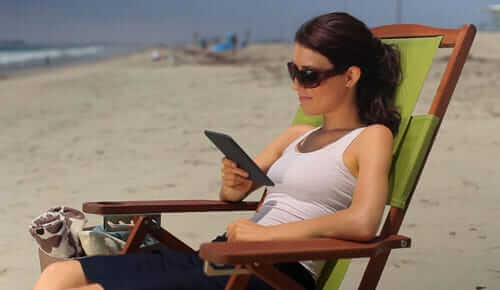 Just in time for summer travel, Smashwords is offering up an author opportunity that is too good too miss. In exchange for a multi-tiered discount on their titles, authors can be included in Smashwords' Summer/Winter Promotion. Why Summer/Winter? Because it's not summer everywhere that Smashwords' books are bought.
By enrolling on the link on Smashwords' homepage, authors can choose to enter any or all of their titles in the promotion by listing them at a discount of 25%, 50%, 75%, or 100%. The understanding comes in that the book must still cost a minimum of 99-cents after the discount in order to cover processing fees on Smashwords' end.
A number of authors have criticized the concept of free book giveaways or listing ebooks at substantially lower prices, based on the belief that this will translate into not only higher rates of piracy, but also lost sales from readers who would have otherwise paid full price. This fallacy overlooks the fact that authors are reaching readers who would not have otherwise made a connection to an unknown author's works, which may prompt some authors to only list some of their backlist in a promotion such as this. Smashwords' marketing of this month-long event allows authors to select which of their books to include, and therefore encourages backlist promoting.
As for concerns over piracy, no study has yet demonstrated any connection between issues such as price or DRM-status and higher incidences of piracy. In fact, Tor Books presented at this year's IDPF and stated that stripping DRM encryption from its titles had no impact at all on both the sales or the rates of piracy of their titles.
To participate in the event, authors need simply log in and submit their pricing based on the clicks onscreen. Authors whose books are already listed for free do not need to do anything further to be included in the special promotional catalog.
Mercy Pilkington is a Senior Editor for Good e-Reader. She is also the CEO and founder of a hybrid publishing and consulting company.