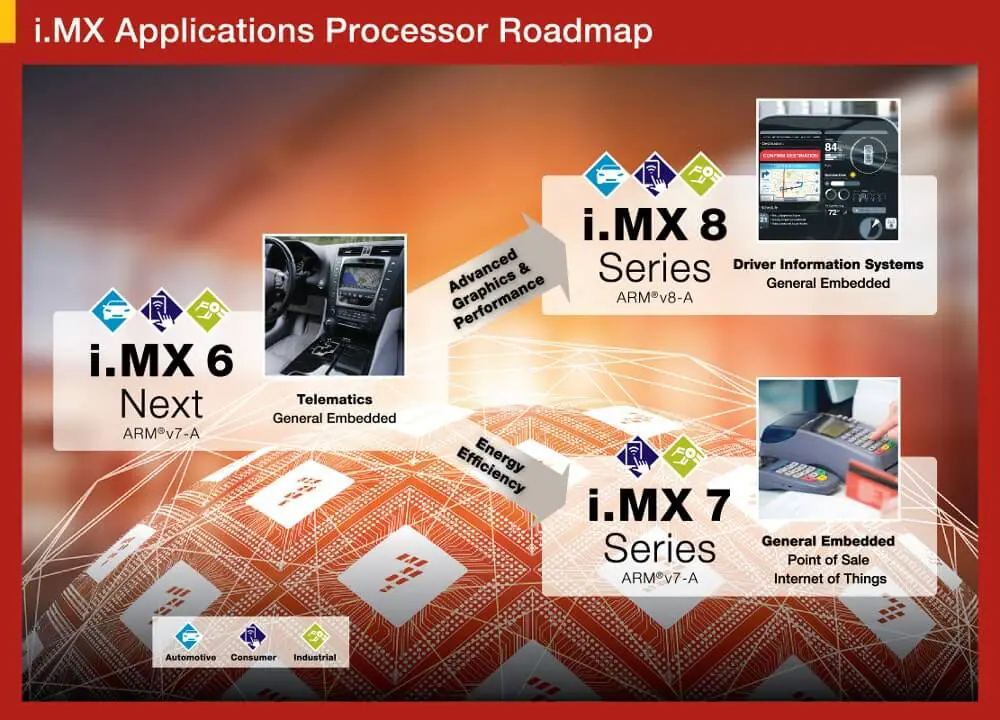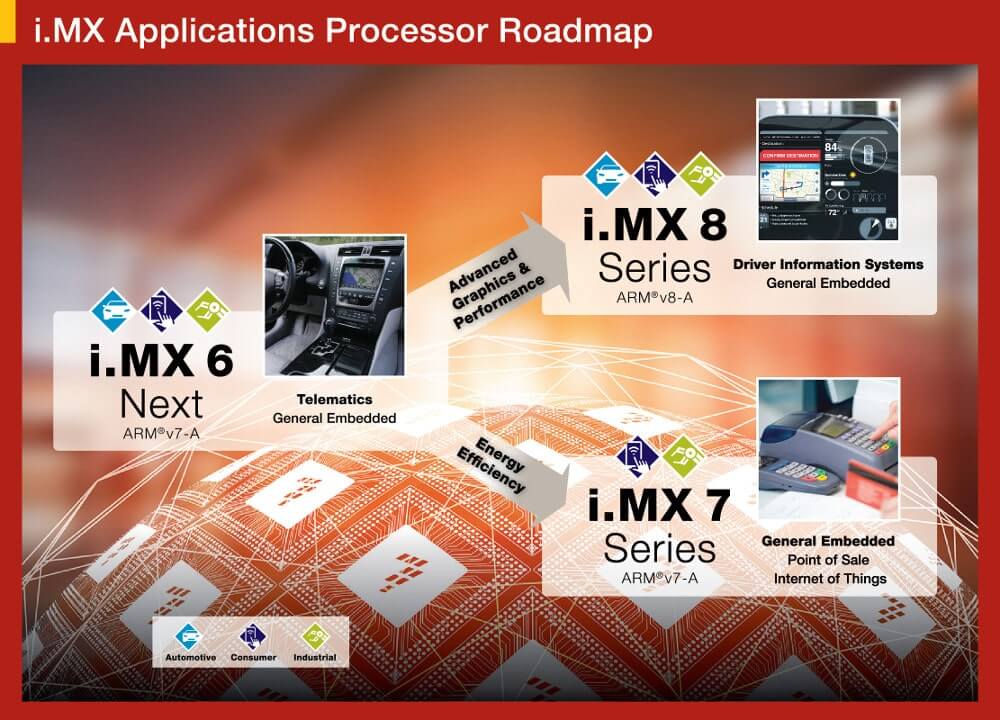 Last year Freescale announced that they had developed the first dual core processor for e-readers, called i.MX7. It was supposed to enter mass production at the end of last year, but after many delays, it finally was completed in Q2 2016. There have been no reports on companies adopting this processor on their e-readers or smartphones. Here is a status update that will give you a sense on when we can expect this to happen and some of the reasons why it won't be anytime soon.
Nik Jedrzejewski was the former Consumer segment Business Development for the i.MX family of processors at Freescale and now works in product line management at the company that purchased Freescale, NXP. He has been focusing on the synergy between processors and e-readers for the last ten years.
I asked him how the IMX.7 dual core processor was doing, since there has been on public news on any company adopting it.  "We are engaged with several non-eReader EPD customers, many of which are keeping the application a secret for now. I hope that we/they will be able to share something publicly soon, but for now please assume that we are engaged with many of the same e-Reader customers on the i.MX 7 as we were on the i.MX 6SL.  You can expect to see the i.MX 7Dual in the higher end versions of e-Readers first, and a continuation of i.MX 6SL designs in the lower end devices."
Why haven't we seen any new e-readers ship with IMX7 yet? Nik outlined some of the challenges that companies face with a new processor. "In e-Readers, going from i.MX 6SL to i.MX 7 is not that difficult.  The work associated with the upgrade is usually with the EPD drivers.  Any new e-Reader will have a different resolution, waveform, etc.  Optimizing the e-Reader performance using the new EPD controller on the SoC will take some time.  The companies usually work with E-ink on the waveform and any algorithms that the waveforms support (e.g. REGAL).  Many times I see a company that has waited a while to come out with a new design, it tends to have a different set of S/W engineers working on the project.  EPD technology is very unique and takes some time to understand how to efficiently create a nice GUI, or the tricks needed to speed up the display, etc.   I've seen this this ramp up time slow down the launch many times."
Amazon, Barnes and Noble, Onyx Boox and Pocketbook tend to use the same operating system on their complete line of modern e-readers. This is why when we do video comparisons and reviews on our YouTube Channel, they all look the same. Of course, there are always some "slight" changes, such as a bump in resolution, PPI and some interesting things happening with waterproof designs and the front-light. True innovation though, is notoriously slow and many companies are resistant to change.
The vast majority of smartphones use Android, which are really easy to design and swap out components.  E-Readers on the other-hand take an EPD optimized walled garden approach, where software engineers are responsible for all the changes. E-ink innovation usually comes with specific algorithms/waveforms vs. LCD innovations that are usually plug and play.
My sources within the upstream supply chain are not even doing R&D on IMX.7 right now, so it will be very unlikely we will see any commercially viable e-readers for at least a year. The only x-factor is LAB126, Amazons private development studio, who came up with the Kindle, Echo, Dash and Fire Tablets.  B&N, Kobo, and all of the European e-reader companies do not design or manufacture their own products, they always outsource this to other vendors in Taiwan or China. The only thing they do in-house is software design, app development and selling e-books.
Everyone I am talking to about IMX 7 for e-readers are all telling me the same thing, don't hold your breath. I just went through an interesting article on VoucherBin explaining 'Evolution of E-Reader Processors', read the blog to learn breakthroughs in this industry.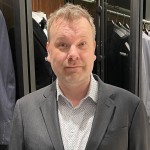 Michael Kozlowski has written about audiobooks and e-readers for the past twelve years. Newspapers and websites such as the CBC, CNET, Engadget, Huffington Post and the New York Times have picked up his articles. He Lives in Vancouver, British Columbia, Canada.