E Ink and Sony have been working with each other for many years on a number of e-paper initiatives. Sony conducted the research and development on Mobius E-paper and had exclusivity on the technology for their Digital Paper e-Reader. The two companies have just announced that they are forming an official joint venture for the designing, developing, manufacturing, selling, distributing and licensing products that utilize electronic paper displays, as well as related applications.
The JV is officially registered in Taiwan and has its Japan subsidiary registered in April. The company operation will be started soon after obtaining required regulatory approvals. E Ink's subsidiaries and Sony Semiconductor Solutions jointly invest approximately 70% of JV shares and are the major shareholders leading the JV's business to success. The remaining shares are subscribed by venture capital companies investing in rising startups.
The Board of directors of the JV includes directors assigned by E Ink and Sony. Terushi Shimizu, the Representative Director and the President of Sony Semiconductor Solutions, serve as the board member for the JV. Johnson Lee, the President of E Ink Holdings, is appointed to be the Chairman.
'E Ink is very excited to deepen this partnership with Sony through the JV and honored to have such an experienced board member to provide guidance to the JV', said Johnson Lee, the President of E Ink Holdings. 'With the strong support and collaboration between E Ink and Sony, we believe the mutual efforts will lead the JV to a significant business growth.'
'Sony has worked on ePaper technology with E Ink for over a decade. Through this long-term partnership, we share the same vision with E Ink together to proliferate the use of ePaper,' said Terushi Shimizu. In addition to providing products and applications, the JV will also collaborate with partner companies to develop services and solutions for multiple business segments. The JV will work to redefine the traditional work processes of documents and thereby create the new ePaper market. The JV envisions a future where electronic paper displays would become an essential tool to play a valuable role in the social infrastructure.
E Ink is barely profitable and are heavily reliant on vendors such as Amazon to place large Kindle orders to have a great quarter. Their digital signage and smart tag business is hardly booming and only generates a small fraction of the company's overall revenue.  There are many quarters when E Ink is losing money, because of all their expenses.
It will be interesting to see how this whole joint venture plays out. Sony does have a ton of experience with e-paper products, they released countless e-readers over the years and recently released an E Ink watch in Japan. A few years ago Sony bowed out of the consumer e-reader space and decided to close down their global bookstore. Many things have changed since then, B&N is a spectre of their former self and the market basically belongs to Amazon, Apple and Kobo.
Could Sony release a new breed of e-Readers and cut down on the cost of research and development and the manufacturing process? Don't forget, Netronix and E-ink formed a strategic manufacturing partnership in 2015 and this resulted in a number of e-readers and smartphones with e-paper screens that were developed for the Chinese market.
Here are a few reasons I believe Sony decided to invest in E Ink with this new joint venture
There are a few e Ink devices are being marketed in Japan and are getting lots of buzz, this includes the Gvido and Musik sheet music readers.
Sony invested in the development of E Ink Mobius for their Digital Paper (DPT-S1) e-Reader. They made their money back through hardware sales, but I think Sony wants to generate substantial  licensing fees on the e-paper they develop. Sony funding the development of Mobius and not really seeing anything back from all the partners that released e-readers using this screen technology was likely a wakeup call.
Apple and Microsoft have both filed patents for E Ink enabled keyboards and secondary screens for smartphones. If these blue chip players are interested in E Ink products, you bet Sony wants to get in on the action for their Xperia line of smartphones or even future Android tablets.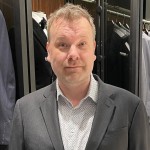 Michael Kozlowski has written about audiobooks and e-readers for the past twelve years. Newspapers and websites such as the CBC, CNET, Engadget, Huffington Post and the New York Times have picked up his articles. He Lives in Vancouver, British Columbia, Canada.