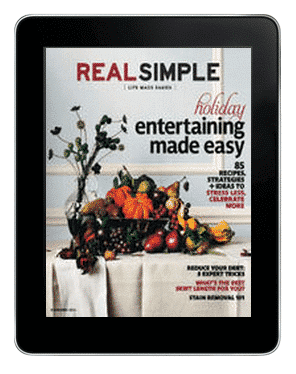 Now that greater-than-ever numbers of consumers are engaging with reading content on their tablets, there are a number of considerations to keep in mind when a publisher attempts to make the leap from a print edition to a tablet-based digital edition. Adobe's Digital Publishing Suite has worked for some time at making the transition as easy as possible, especially for those publishers who want to put out their standard high-quality print edition while still reaching out to the tablet readers across so many platforms.
"The publishing industry has undergone considerable transformation in the last three years.  With the initial launch of WIRED on the iPad, a cascade of applications have followed Condé Nast in publishing highly regarded magazine and newspaper applications to a variety of tablet and smartphone devices using Adobe DPS," according to a recent announcement on Adobe's blog about that Time, Inc., is the newest publisher to begin using DPS for its digital editions.
GoodeReader spoke with Lynly Schambers-Lennox from Adobe about how bringing Time and Hearst to DPS has impacted digital magazines, as well as the recent certification from the Alliance of Audited Media can provide publishers with a measure of confidence in the capabilities of DPS and Adobe.
"I think we can expect to see digital circulation continue to rise. There were a large number of tablets that are expected to come into the market by 2016, so we're going to continue to see a significant penetration around tablets. We do know that roughly 30% of readers consumer newspapers on their tablets, and readers are becoming more and more comfortable with their tablets."
One of the initial headaches for publishers of tablet-based books and magazines, especially where the Android platform was concerned, was publishers were having to adapt their content to the various screen sizes, a fact that can only be exacerbated with the smaller Kindle Fire tablet, iPad Mini, and Nook HD, as well as the growing numbers of people who are comfortably reading magazines and newspapers on their smartphones.
"Within the platform, we want to support our publishers' ability to rapidly produce content for all the tablets. Within InDesign have something called 'renditions,' where they can easily target different sized devices from a single InDesign file so they can create content that will map to the screen resolution and size of various tablets. That was a pretty big change that the publishers have been very happy with."
Now, with Time, Inc. and Hearst bringing some of their titles to Adobe's platform, the top five selling magazine publishers have begun to use DPS for their digital publications, with over 50 million downloads this year of a digital magazine created through DPS. These publishers join Conde Nast, Meredith, and Rodale, who have already been putting out titles like Reader's Digest and Men's Health for tablet reading. One of the major concerns that publishers have with their tablet editions, though, is making sure the advertisers are confident that readers are interacting with their portions of digital editions.
"We really focus on producing a platform that helps publishers drive revenue, and we focus on helping our publishers accelerate their readership while measuring the effectiveness of their engagement. When we talk about digital readership, with DPS you can easily publish to a wide variety of devices while still producing content on the desktop. This level of connectivity ultimately drives engagement."
Mercy Pilkington is a Senior Editor for Good e-Reader. She is also the CEO and founder of a hybrid publishing and consulting company.