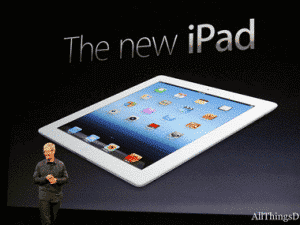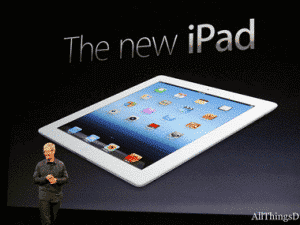 GoodeReader reported last week on the current state of anti-trust investigations against Apple and five of the Big Six publishers. These allegations, initially brought about by a private law firm on behalf of consumers and now taken up by the U.S. Justice Department, claim that Apple and the publishers illegally engaged in price fixing in order to bring down Amazon.
And as much as it would be nice to see some corporate giants finally forced to pay for their backroom shady discussions whose end result was higher prices for the consumer, Apple does raise some interesting questions in their argument while still not admitting or outright denying anything. An article by T3 illustrated the following statement from Apple concerning the accusations.
"This allegation just strings together antitrust buzzwords," the Apple statement said. "Nor does this 'Kindle theory' make sense on its own terms. For example, if Amazon was a "threat" that needed to be squelched by means of an illegal conspiracy, why would Apple offer Amazon's Kindle app on the iPad?
"Why would Apple conclude that conspiring to force Amazon to no longer lose money on ebooks would cripple Amazon's competitive fortunes?
"And why would Apple perceive the need for an illegal solution to the 'Kindle threat' when it had an obvious and lawful one which it implemented – namely, introducing a multipurpose device whose marketing and sales success was not centered on ebook sales?"
In a different article by Online News Today, the following statement is attributed to Apple on the same allegations:
"Guilt by association and sinister interpretations of Apple's public statements do not make up for basic deficiencies in Plaintiffs' conspiracy theory. The facts depict unilateral – not conspiratorial – action by Apple. Before Apple entered the eBook market, one competitor, Amazon, the nation's largest bookseller, had taken 90% of the market by pricing key eBooks below their wholesale cost. Having no desire to incur the losses that would flow from retailing in such an environment, Apple individually negotiated separate vertical agreements with each of the Publishers to serve as a distribution agent in exchange for a 30% commission on eBook sales. Each Publisher set its own prices – and Apple "exercise[d] no discretion" over prices but to ensure that Apple's iBookstore would not be undercut by other sellers and that these offerings would be attractive to consumers, Apple negotiated general limits to the prices set by the Publishers, requiring that the Publishers match lower prices on key titles offered elsewhere. These were competitive, not conspiratorial, actions."
The U.S. Justice Department is not the only agency investigating these anti-trust claims, as the European Commission has launched its own investigation into the matter and will take its own action independent of any U.S. ruling.

Mercy Pilkington is a Senior Editor for Good e-Reader. She is also the CEO and founder of a hybrid publishing and consulting company.