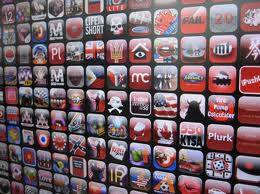 In February of this year, Apple introduced some strict guidelines for content in its App Store, set to take effect at the end of June. These new regulations were effectively going to require all content providers to only sell through the app, granting Apple a 30% share of the purchase price. The biggest name to be affected by this so far would possibly be Amazon.com's Kindle Store app, which currently allows users to navigate its app to buy and download e-books and other content while bypassing the percentage that would otherwise go to Apple.
Since the February guidelines couldn't target only one competitor, the wording encompassed any app that allowed customers to buy content by routing the purchases through the browser to the original website. Affected companies would include Netflix, Sony Reader, Barnes and Noble, and Rhapsody, among a host of others, and the news wasn't eagerly received.
Now Apple is revising these guidelines, conceivably under pressure from the companies included in the app store. While some of the partners, such as Conde Nast, changed their structure to meet Apple's guidelines for subscription, Sony Reader's app has been disabled altogether from the App Store.
It's easy to speculate that most of this has been pointed at Amazon, since the Kindle Store app has long enjoyed its spot in the top 100 downloadable free apps and it stands as a top competitor. Amazon and a few other companies have sidestepped the guidelines so far by replacing the buy-it-now button with an option that opens the shopping page in a web browser.
Without some greater concessions than the revisions to these guidelines Apple made a week ago, they have a lot to lose. With all of the competing tablets waiting in the wings to snap up disgruntled app store users, digital content companies are developing an HTML5 compatibility to avoid the dilemma altogether. A recent report from Forrester's shows that Apple users spend almost equal amounts of time in their web browsers as they do their apps, which shows there is a very real danger that customers and content providers alike may send a clear message to Apple that its services are no longer required.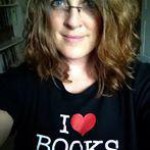 Mercy Pilkington is a Senior Editor for Good e-Reader. She is also the CEO and founder of a hybrid publishing and consulting company.