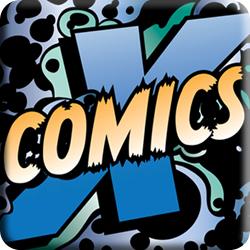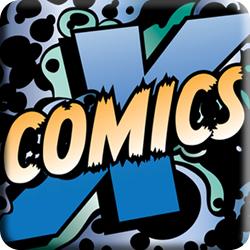 For purists who will only ever accept comics books in their original print editions, purchasing and collecting may be far more important than format. But for avid fans of the story lines themselves, the greater emphasis in the last couple of years on bringing comics to readers in digital format has been well received, especially with comic publishers who are re-releasing their back list titles or making it a policy to release the digital edition the same day that the print editions arrive in stores.
One of the most well-known apps for digital comic book reading is Comixology, and in an article for the Chicago-Sun Times, Andy Ihnatko gives a detailed rundown of what's involved in the new Comixology app for digital comics.
"Comixology is eagerly and gloriously building versions of their comics reader apps for every mobile device with a pulse," explained Ihnatko in his article. "This week, they released a Metro-style version of their Comics reader app, which runs on Windows 8 and Windows RT machines. And by 'machines,' ideally I mean 'tablets.' This app ought to run just fine on the upcoming Microsoft Surface devices. I tested it out on a Samsung Series 7 tablet, which is running the prelease edition of Windows 8 Pro.
This is the best edition of the Comixology app yet…and I've been reading almost all of my weekly comics on my iPad for nine or ten months now."
The author's review of the app includes the good and the bad, of course. While the new app is cloud-based, the cloud stored titles are not organized by publisher and by author of each edition, but are rather alphabetical by title, which the Ihnatko points out can be cumbersome for comic fans whose collections are rather vast. He also explains the very involved steps in previewing and then downloading a title.
He goes on to explain the popularity of digital comics, even more so in an era when ebooks are slated to outsell their print counterparts. Of course, as with any kind of digital reading, lack of access to a local brick-and-mortar store may have fueled digital comics for many fans, an interesting turn of events when digital access has been blamed for the closing of many of the physical book stores.
"Digital comics is just a superior format. We finally have both the kinds of devices that can do the comic book format justice, as well the momentum of the industry to deliver their content digitally. And in Comixology, we have a digital store that can make it very easy for creators and publishers to get their work in front of the consumer's eyeballs."

Mercy Pilkington is a Senior Editor for Good e-Reader. She is also the CEO and founder of a hybrid publishing and consulting company.