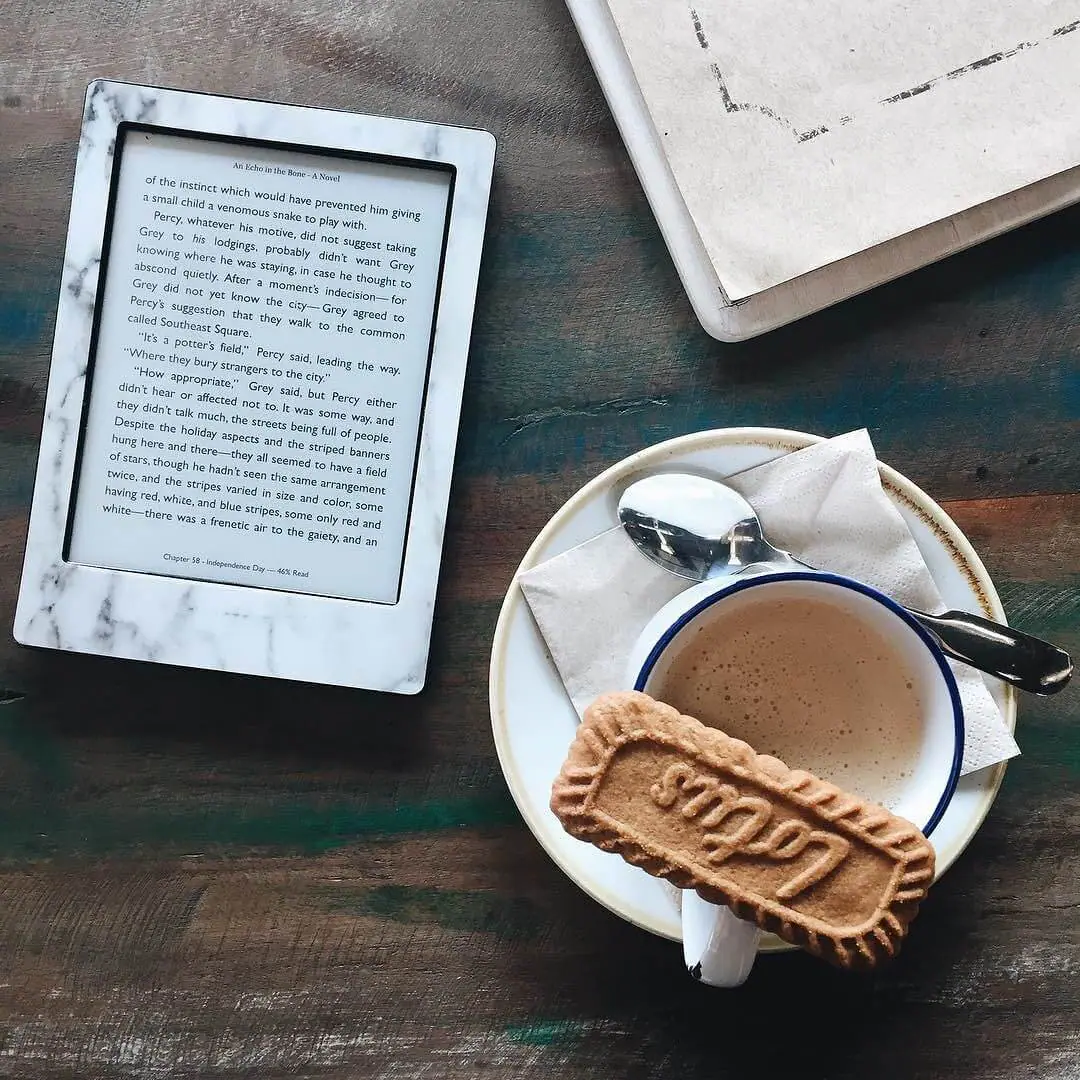 Over the course of the past four years the e-reader industry has been in a holding pattern and there has been little innovation. This all changed in 2017 when we saw advancements with frontlit displays and most new models have a new LED system that reduces blue-light exposure. Amazon also leveraged Audible and it is now possible to listen to audiobooks on the Kindle Oasis 1, Kindle Oasis 2 and the entry level Kindle.  Advancements in color e-paper, processors and hardware will ensure that 2018 is a banner year for the e-reader industry.
Notable e-reader events in 2017
Kobo purchased the Tolino assets from Deutsche Telekom. Kobo is now designing and manufacturing future Tolino e-readers and vowed they will no longer sell Kobo branded devices in Germany.
Kobo opened up a subscription based Audiobook Store in Canada, US, UK, Australia and other major markets. You can pay a monthly fee and get a certain number of credits. Right now this is only available in their apps, but I heard future Kobo e-ink readers will have Bluetooth and a new audiobook player.
Kobo also released the Aura One Limited Edition with 32GB of storage and a new rapid page turn engine that is enabled with the touchscreen. If they deem this new model a success it is very likely future Kobo devices will have two different storage options.
Bookeen secured an agreement with Carrefour and is selling a the Nolim e-Reader in hundreds of retail locations in France.
Large screen e-readers are the norm. The Remarkable 10 inch writing slate was released, after generating over $15 million dollars in pre-order and reviews were favorable. Sony released their second generation Digital Paper, the DPT-RP1. It is a 13.3 inch device that is aimed at business users who work with PDF files. Onyx also announced three new large screen e-readers that have a WACOM touchscreen and a stylus layer. Prices are a bit on the expensive side, but only the Onyx Boox MAX PRO was released in 2017, the rest are due out sometime in the next few months.
Barnes and Noble issued their first e-reader in many years, the Nook Glowlight 3. This e-reader had a new rapid page turn system that skipped pages by holding down the manual page turn keys. This model also has a new lighting system that was very warm and somewhat orange. The bookseller decided not to make it waterproof, but did remove the partitioning system that limited the amount of sideloaded e-books. Now there are no limits, which longtime Nook users are celebrating.
Amazon released the Kindle Oasis 2, the first e-reader to have a fully fledged Audible Bookstore and a great audiobook player. It is now possible to buy audiobooks or listen to the ones you had purchased with an existing Audible account. You can plug in wireless headphones or speakers via Bluetooth. Amazon then updated the firmware on the Oasis 1 and entry level Kindle and implemented the same features. In 2018 it is likely the Paperwhite and Voyage will also get audiobook access.
Pocketbook released a bunch of new devices, and the company has secured many new retail partners in Asia. They will be making a big push in that market in 2018.
Boyue continues to dominate the Chinese market with their relationship with JD Reads, one of the largest digital bookstores.
E-Ink demoed a new dual screen foldable e-reader at SID Display week that opens and closes like a real book. The tech has been refined over the 2017 and the hardware/software should be finalized sometime this year. Look for an announcement soon.
The Amazon Kindle Oasis that came out in 2017 is the only e-reader that has employed the Freescale IMX7 dual core processor. Netronix and a few other OEM vendors have all told that they are testing IMX7 and they should have white labeled commercial units available in the middle of 2018.
E Ink Holdings and Japan Displays formed a partnership last year and the two sides have been working on a new 600 PPI screen. Japan Display says that the WXGA or full HD displays are just as sharp as the screens used for high-end smartphones.
Many e-reader companies have removed the default full page refresh system from every six pages to every chapter. Less flickering means better immersion.
We will finally have full color e-readers in 2018.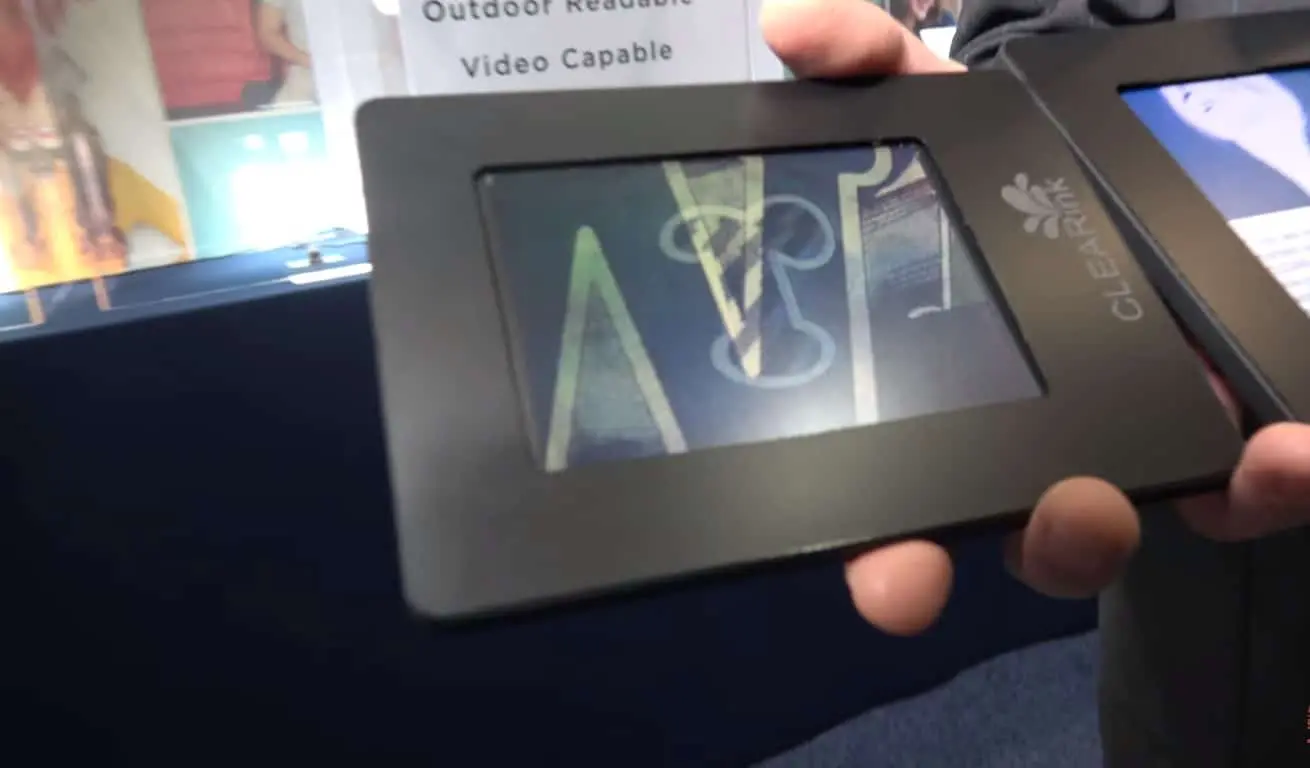 Color e-paper has been around since 2010 with the advent of E-Ink Triton. It was able to display 4,096 colors, but few companies pulled the trigger to release a commercially viable e-reader. The Hanvon color e-reader, Ectaco JetBook Color and PocketBook Color were the only models available. In 2013 E-Ink released Triton 2, but only Ectaco and Pocketbook released e-readers. One of the big reasons why this tech never took off was due to poor refresh rates, dismal hardware and washed out colors.
In 2018 we might finally see some advancements with color e-paper. E-Ink developed ACEP, which stands for Advanced Color ePaper. It was announced in early 2016 and features a high quality, full color reflective display. For the first time ever, an electrophoretic display (EPD) can produce full color at every pixel without the use of a color filter array. It can display over 32,000 different colors and has a resolution of 1600 x 2500 pixels and 150 PPI.
ACeP achieves a full color gamut, including all eight primary colors, using only colored pigments. The display utilizes a single layer of electrophoretic fluid, which is controlled using voltages compatible with commercial TFT backplanes. The fluid can be incorporated into either microcapsule or Microcup structures. The richness of the colors is achieved by having all the colored pigments in every picture element (pixel) rather than the side-by-side pixel colors achieved with a CFA. This eliminates the light attenuation, which can be quite significant. Like regular E Ink ePaper, ACeP maintains the ultra-low-power and paperlike readability under all lighting conditions.
This tech was originally developed for digital signage and the company told me that they have been working on integrating it with E Ink Regal Waveform technology and Freescale processors. This is critically important because page turns have to be quick and to solve any ghosting problems.
CLEARink is a new form of e-paper that will be released in 2018. It was properly unveiled at SID Display Week Los Angeles and it presents a better alternative to the E Ink screen based readers. The prototype that is yet to go into production won the best in show, thus showing immense potential in the low-power, color display segment, unlike Amazon Liquavista. The promising e-paper display is set to be launched in two variants: The 'video' version is touted to bring video ability (with a refresh rate of over 30 Hz) to this segment which has never been done in the e-paper display as of yet. There is also the 'bistable' platform that will find application in displaying content for marketing and digital advertising (like digital signage etc.) and of course e-readers.
Clearink told me that "Mass production is scheduled for early 2018. Customers have already paid licensing fees to build product. First set of targeted applications are eSchoolbooks, Wearables and other mobile devices. We will follow this with signage and ESL products."
Key Trends for 2018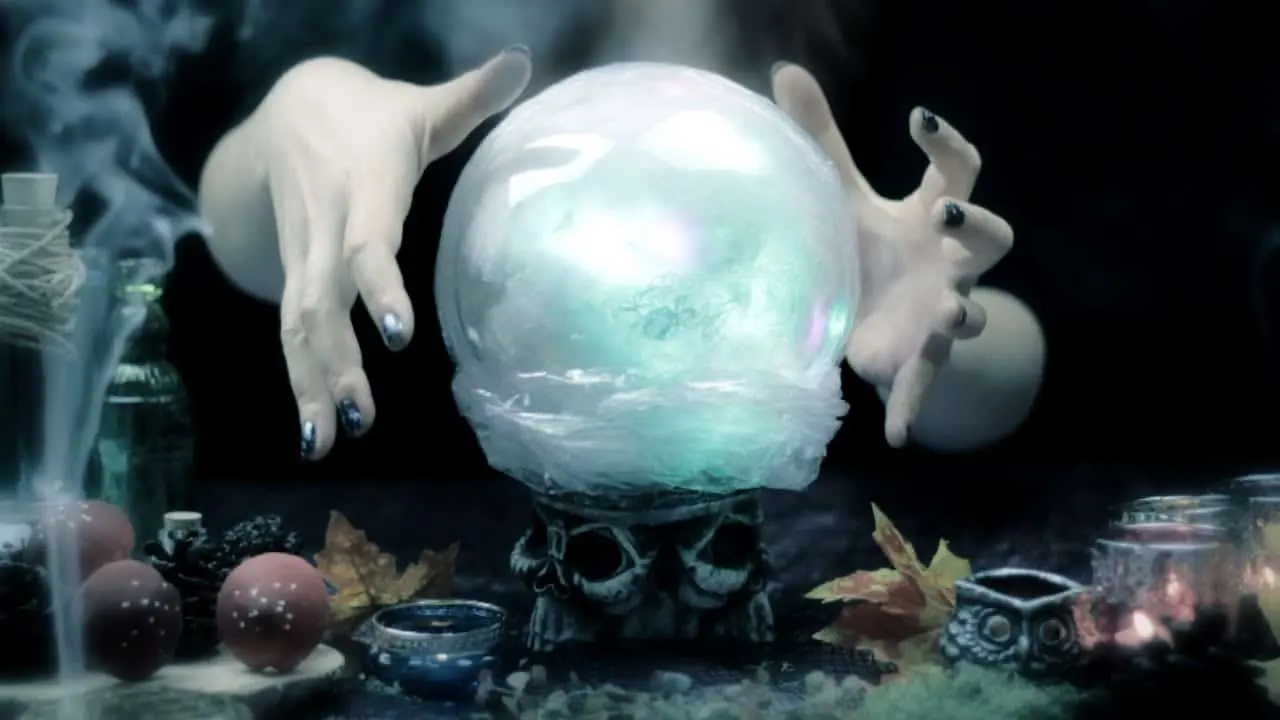 I cover the e-reader industry almost exclusively. I talked to all of the companies large and small on a weekly basis and am privy to lots insider knowledge. Here are some of the trends that will likely occur in 2018.
As you know, one of the big trends that has been occurring for the past three or four years has been Android enabled e-readers. Many European companies have been releasing e-ink devices that have the full Android experience and have various App Stores to download ebook apps, games or digital content like magazines, manga and newspapers. One of the big problems is that the vast majority of Android apps have animated page turns and were not designed for an e-ink screen. This creates a disjointed experience when using popular apps like Kindle, Kobo, Nook or even Moon+ Reader.
All of the companies who offer an Android driven experience, normally use 4.04, which is severely outdated. The reason why they do it is because of constrictive finances. Many small and medium sized brands buy a white labeled device that already exists, normally from an OEM that creates 3-4 new models a new and lets others rebrand it as their own. The European and Chinese companies that market Android e-readers do not have the resources to get access to the source code to upgrade the OS or provide a more robust experience. Onyx is one of the lone exceptions, but they generate enough revenue that can afford it.
Due to these factors I have been told that most of these guys want to abandon Android and start working with Linux. This will make it easier for them to develop internally or outsource it to software engineers on Freelance networks. The Kindle and Pocketbook area good examples of Linux done right, everything is just more fluid. Vanilla/stock android is a good idea, but e-reader hardware simply isn't where it needs to be for it catch on with a mainstream audience.
Audiobooks and Podcasts are two things that have caught on in a huge way the past few years.  There are dozens of audiobook retailers in the United States and they have started to become available on e-Readers. Right now the Kindle is the only line of products that have an audiobook player, Bluetooth connectivity and an online store.
In 2018 Kobo will make their own audiobook solution available on their lineup of e-readers. The first model will be released by Mothers Day. It will have the audiobook store that is powered by Overdrive and a player that has been optimized for e-ink. This will result in more people purchasing audio content from the Kobo Bookstore and provide an additional stream of revenue. I also think in 2018 Audiobooks.com and other retailers will try and partner up with e-reader companies.
Finally, I believe that e-reader companies have finally embraced large screens and this trend will continue. Almost everyone has a few devices in their portfolio that buck the six inch trend and offer a range in sizes from 6.8 to 10.3 inches and everywhere in between.  Businesses and consumers have proven that they are willing to spend more money on a larger e-reader.
You can download this report in German HERE.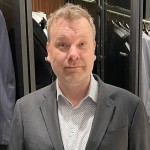 Michael Kozlowski has written about audiobooks and e-readers for the past twelve years. Newspapers and websites such as the CBC, CNET, Engadget, Huffington Post and the New York Times have picked up his articles. He Lives in Vancouver, British Columbia, Canada.