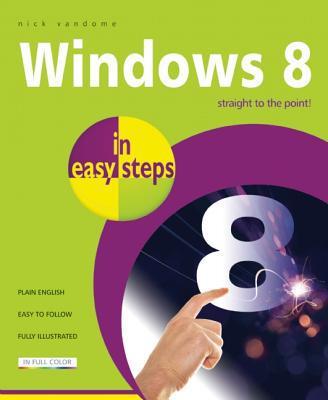 When computer how-to book publisher In Easy Steps, founded in 1991, looked to release digital editions of its titles, there was no shortage of digital developers ready to create interactive, enhanced app books of the company's titles. By working with UK-based YUDU, its series of titles was released to great reviews.
"For about a year, we've been working with YUDU," explained Sevanti Kotecha of In Easy Steps in an interview this week with GoodEReader. "In December, we cut the price of the apps and saw an increase in traffic by about threefold. It let us know that they needed to be markedly cheaper than the print editions. To test it properly, we just reduced the price of the titles in the in-app version. It was a substantial reduction and it was interesting to see the response."
As Kotecha pointed out, consumers were happy to pay less for a digital title that is just straight conversion, possibly because they see that the publisher did not have any costs associated with printing, shipping, or storing the physical editions. In order for consumers to pay the same amount for both the print and the digital, they seem to want the incentive of added content or enhancements in the digital edition.
"When you drop the price in the app by about 30%, we saw a 300% increase in sales," explained YUDU CEO Richard Stephenson in the interview. "Multiply that through, and that adds up."
In Easy Steps noticed that the free app was getting a lot of downloads, but less than expected in-app sales of books. They began offering samples and teaser chapters for free, just to gauge consumer interest, and it did result in greater sales once consumers were more aware of the product.
An additional factor that digital publishing has brought to book pricing is the ability to manipulate the prices almost immediately, either to take advantage of promotions or simply to test the waters with consumer purchasing, a tactic that was not feasible with print-only publication sold via brick-and-mortar bookstores.
"What we're seeing is," continued Stephenson, "even 18 months ago, if someone changed the price of a book it really wasn't going to make a big difference. What Sevanti is saying matches up with what we're hearing from other publishers. If you alter prices, you can substantially impact sales."
While publishers wrestle with ensuring that their books are priced high enough to turn a profit while still offering a value to their reading consumers, authors and publishers have also noticed that there is a point in which a book is too inexpensive, essentially causing readers to consider it worthless. This has been an especially hotly contested issue among small press publishers and indie authors who see a surge in sales once the price of their books goes up.
At this year's Tools of Change conference in February, another issue facing publishers in relation to book price was debated: publisher branding for in-house retail sales. A number of exhibitors and presenters were supporting the concept of publisher websites for book sales, as opposed to using online retailers, something which would arguably give the publishers the ability to change the prices of the books experimentally at any time. But will that result in positive sales for publishers, or leave them struggling to reach their readers without the safety net of search capability through a major online retailer?
"That's something we've been trying to urge on publishers for the last year and a half," said Stephenson. "There comes a point where this model makes sense because of the sheer traffic and the building of a community of readers. By selling directly to the readers, publishers can develop new content directly targeted at their readers."
Mercy Pilkington is a Senior Editor for Good e-Reader. She is also the CEO and founder of a hybrid publishing and consulting company.