The Kobo Aura Edition 2 is the latest e-reader to hit the market and it is closer to the Kobo Glo HD than a true spiritual successor to the Aura. It is an entry level device and very affordable.
Hardware
The Kobo Aura that was released in 2013 featured several improvements to its immediate predecessor, the Kobo Glo. The screen had a flat plastic panel, featuring an 'edge to edge' display without a raised border found in predecessors. The Kobo Aura Edition 2 on the other hand has a sunken screen and not an edge to edge display.
The Edition 2 features a six inch E-Ink Carta display with a resolution of 1024 X 768 and 212 PPI. These specs make it a very basic e-reader by 2016 standards and there are plenty of similarly priced alternatives on the market, such as the Kindle Paperwhite that has a resolution of 1430×1080 and 300 PPI.
Kobo has not disclosed the processor or how much RAM this device is using. I have reached out to them for an official comment and will update this review once I hear back. If I had to guess, it is very likely they are using a  1 GHz Freescale i.MX507 processor, and either 128 MB of RAM or 512 MB of RAM. There is 4 GB of internal memory and with no option to enhance it via an SD card for your average user. There is a hidden SD card on the circuit board, but it powers the operating system. There is no easy way to insert a higher capacity card unless you know how to use clone imaging software.
I think that the low capacity storage will likely be a deal breaker for most people. Most e-readers these days have at least 8 GB of memory and for a company like Kobo that sells millions of books a year, it would suck not to be able to have them all available on your device, in addition to a your own collection of PDF files.
If you have an older Kobo model with front-lit display, you will be pleased to know that the Toronto company has made great strides in refining their entire lighting system. The Edition 2 has a great front-lit display and you do not have the blueish hues that plague other e-readers on the market, such as the Barnes and Noble Nook Glowlight Plus. When we compared the illuminated screen side by side with the Kobo Aura One, the One had a brighter display with whiter whites. I think this is because that model has more LED lights to provide even light distribution. If I had to rate the brightness of the screen against the competition I would say only the Paperwhite 3, Voyage, Oasis and Aura One does a better job.
The Kobo Aura One and Kobo Aura Edition 2 have the same design, in terms of being very clean. The back is made of textured rubber with an embedded Kobo logo on the right. The texture makes it easier to grip, but has a tendency to attract fingerprints. Instead of the power button being on the top of the device, there is a small rectangular one on the back. On the bottom, there is a single Micro USB connector that is used to charge and transfer data to your device. On the front is a simple status indicator light blinks when it is booting up or running out of power.
This model has wireless internet access and allows you to shop for e-books right on the device and you can also use the Beta internet browser to visit your favorite website. Kobo claims that the battery life will last two months, but from experience you will be lucky to get around a month of constant usage.
Software
The Kobo Aura Edition 2 has the same home screen as most of the other devices that are currently available. It is heavily dynamic in nature. If you create a new bookshelf, buy an eBook or start reading a newspaper, a new entry will be automatically created on the home screen. This enables users to be able to quickly jump into the last few things they have done, which saves time. Underneath every eBook title you can get a sense of your reading progression via a numerical value, represented as percentages.
When are set your device up for the first time and log into your Kobo account it automatically fetches all of the books you have purchased from Kobo in the past and also setups any customized shelves you have on prior devices. If a firmware update is available, the e-reader will periodically sync for new content and download it. You can also manually click the sync button from the settings menu.
The Aura One is the only e-reader on the market that has built in Overdrive functionality. It allows users to borrow and read e-books from the library, but the Aura Edition 2 does not have the customized Overdrive e-Ink App. I have heard that it might be available in a future firmware update and that it is only launching on the Aura One, in order to drive sales for the higher priced model.
The main home screen has a few simple navigation options. You can checkout your reading statistics, such as how long it takes you to read an average title and gives you averages. There is also some awards and achievements you earn using the e-reader or the companies various apps for Android or iOS. I don't think they have added any new badges for at least three years though and it looks like Kobo is not really putting a priority on this feature.
What is sort of mind boggling is that the bookstore simply says "Browse." There is no clear indication that this is the bookstore, but once you click on it, various options are presented such as; the Top 25 and other sections. I think this whole sub-menu thing needs some work because Kobo desperately needs a unified portal. Anyways, once you click on a book things get a little better. There is simple cover art, a few options to buy the book or download a sample and a bunch of tabs that let you know who the publisher is, related content and reviews.
To be completely honest, I think Kobo really needs to overhaul their software. Their operating system has had few meaningful changes over the last four years. e-Readers are getting better in terms of overall hardware, processors are getting faster and packing in more RAM. The software though is lagging behind the times for such a big company.

E-Reading Experience
This Kobo Aura Edition 2 reads a wide array of formats including, EPUB, EPUB3, PDF, MOBI, JPEG, GIF, PNG, BMP, TIFF, TXT, HTML, RTF, CBZ, CBR and many text based formats. It does have EPUB 3 support to render the complex Japanese characters and Manga.
There are 11 different font to choose from and over 40 sizes that you can customize with a slider bar. If you are an advanced user you can easily download fonts such as Bookerly or Ember and sideload them in.
Have you heard of the font Bookerly before? Bookerly was developed last year and many of the Kindle devices and apps now employ it as the default font. It was designed to solve the Kindle's typesetting problems with an all-new layout engine that introduces better text justification, kerning, drop caps, image positioning, and more.
According to Amazon's internal tests, Bookerly is 2% easier on the eye. That may seem like a small improvement, but spread that 2% across millions of Kindle users and billions of pages of e-reading, and it all starts to add up.
The only font Kobo has ever developed was one for people who suffer from Dyslexia. They have never created their own in-house font that can be employed onto their complete line of e-readers. I think Kobo really needs to make their own font, because e-readers are only getting better with resolution and Kobo needs to bite the bullet and make something that is optimized for all of their apps and digital readers.
When you are reading a book, you have a number of options you can employ. Aside from font and customization options you can long-press on a word and get an instant definition of it. If you speak another language, you can look the word up in Japanese, Italian, German, Dutch, and many more. When long-pressing a word, you get an anchor that will allow you to select a single word, sentence, or entire paragraph. You can then highlight it or add a note, or look up the word in Google or Wikipedia. If you are feeling social, you can share a specific quote or word via Facebook.
The one drawback about the six inch display is that you will seldom find a PDF file that is optimized for a such a small screen. If you need to pinch and zoom anything, this is where the Aura Edition falls off a cliff.
It takes between 12 and 21 seconds for any area you zoom into to fully render properly. Once you find that sweet spot and drag your finger down to read the next paragraph of text, the rendering time takes another 10-12 seconds. This not only applies to small PDF files (2 MB to 10 MB) but also large ones (50 MB to 100 MB +)
Wrap Up
The Kobo Aura Edition 2 will go on sale September the 6th and pre-orders are currently being taken. It will only be available in select markets for the official launch. Canada, France, Netherlands and the United States are the first ones to get it, everyone else will have to wait until the end of the year or early 2017.
If you are looking for an e-reader that costs around $100 than the Aura Edition 2 might for you. It enjoys great viability in Canada at Chapters/Indigo bookstores, but is only available online in the United States. In Europe, Kobo has partnered with a bunch of bookstores, so people can often play with one, before they buy it.
In the end, the Aura Edition 2 is a great six inch e-reader if you just want to read e-books that you have bought from Kobo. Without an SD card, it will be harder to load in your own collections, unless you have experience using Calibre. If you were to ask me, if you should buy this or not I would suggest getting the Paperwhite 2015 instead. The front-light is better and it has 300 PPI vs the 212 PPI of the Aura 2, the Kindle is also the same price.
PROS
Affordable
Front-Lit display is great
Well designed
PROS
PDF experience is woeful
4 GB of storage is likely not enough for most people
Resolution is not up to 2016 standards
NO SD Card
Rating: 7/10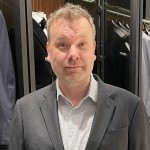 Michael Kozlowski has written about audiobooks and e-readers for the past twelve years. Newspapers and websites such as the CBC, CNET, Engadget, Huffington Post and the New York Times have picked up his articles. He Lives in Vancouver, British Columbia, Canada.