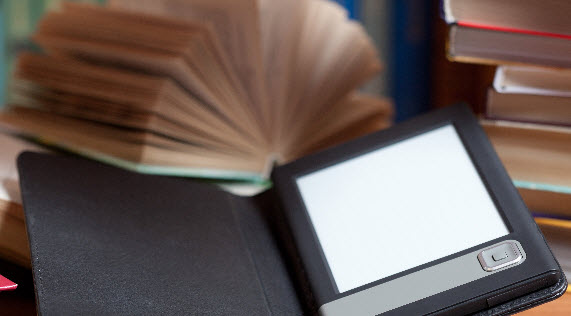 An Amazon policy that the online retail giant enacted in order to ensure good customer service–arguably a characteristic of the company that does make it stand out in terms of customer satisfaction–have some authors and publishers nearing outrage. At the present, the return/refund policy from the retailer allows consumers to purchase, download, and potentially read an ebook, then return it for a full refund, without justification.
According to Amazon's policy on Kindle books, "Books you purchase from the Kindle Store are eligible for return and refund if we receive your request within seven days of the date of purchase. Once a refund is issued, you'll no longer have access to the book. To request a refund and return content, visit Manage Your Kindle, Click the Actions button next to the title you'd like to return, and select Return for refund, or contact customer service."
Now, author Glenda Wallace has started a petition on Change.org to ask Amazon to stop engaging in what she and other authors feel is akin to encouraging theft. The are currently just over 1,000 signatures on the petition, which reads in part as follows:
"It is understood that if a customer goes into a store and purchases a tangible item, that item can be returned to the store within a specified amount of time for a refund," explained Wallace in her petition. "In this case, nobody is out of anything. The customer has their money back and the store has the original item purchased. But if Amazon sells our e-Book(s) and allow customers to keep that product for seven day (more than enough time to read it) and then, give them the option to return it for a refund, the consumer has already read our work and we're out of the amount of money charged for that item. Is this fair or not? This is like going into a restaurant, buying a meal, then asking for a refund after you've already eaten it!"
Wallace continued the explanation by siting Amazon's own "Look Inside" feature, which allows the author or publisher to offer a good portion of the book for viewing before the reader purchases. This feature should be sufficient to make a determination as to whether or not the sale should go forward.
Unfortunately for authors, this discussion is not new. Going back well into last year, Amazon's own forum boards have been filled with posts about authors feeling their work has been stolen, especially since those returned ebooks are charged directly back to the author in the case of KDP titles. In one author's case, Jamie McGuire was shocked to discover that Amazon was actively encouraging consumers to request a refund on the self-published digital version of McGuire's book Beautiful Distraction; the author removed the book from Amazon after she was offered a publishing contract by an imprint of Simon&Schuster, but was horrified to discover that the retailer was allowing readers to request a refund well outside of its policy's seven-day period. Those refund requests were charged directly back to McGuire.
One of the issues that has been up for debate since ebooks gained their current state of popularity is what defines it as a book? Libraries struggle with having strange limitations imposed on ebooks for lending and readers abroad suffer from the odd sales tax laws that governments have enacted specifically against ebooks. Until we establish what an ebook's role is, these issues are going to continue to plague digital publishing.
Mercy Pilkington is a Senior Editor for Good e-Reader. She is also the CEO and founder of a hybrid publishing and consulting company.