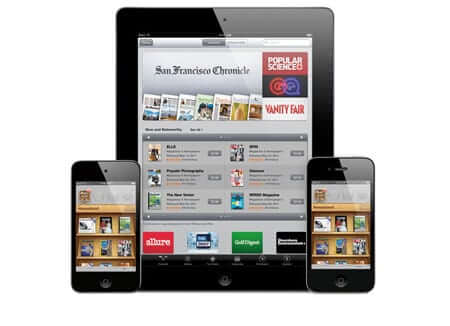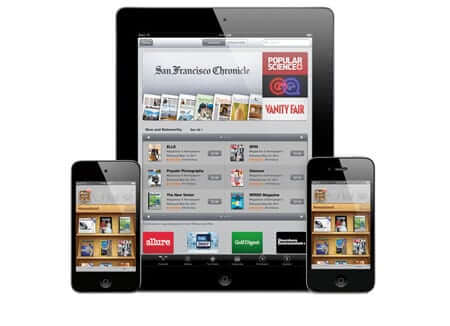 Time, Inc., the nation's largest magazine publisher, has until now refused to allow digital subscriptions of its titles through the Apple store, opting instead to require subscribers to purchase per-issue or allowing print subscribers to access digital content via a code on their mailing labels. Today, however, Apple and Time, Inc. came to an agreement in which digital subscriptions will be made available.
One of the reasons for the holdout was that Apple had previously not been willing to release key user information to Time, Inc., information that the publisher uses to demonstrate advertising potential to companies interested in placing ads within the magazine. An agreement on how that data will be retrieved and used has been reached. Another major issue for any previous agreements was Apple's 30% commission, a price that Time felt was too steep.
A lot of this change has come about because of some new leadership for Time, as Laura Lang stepped us as chief executive early this year. In a time when newspaper and magazine publishers are struggling to stay in business on their limited subscriptions and advertising revenues, she agreed that putting Time titles on the Apple Newsstand was one of her top priorities when she came on board. With more people reading on iPads and the proven sustainability that tablet reading is not just a passing fad, Time was more invested than ever in putting its titles in the hands of digital reading consumers.
In an interesting aside, the New York Times reported on the Time and Apple agreement and its article delved more deeply into the issue with releasing the user data for advertising. NYT noted that a recent survey showed that 66% of the respondents were willing to give their personal user information to the publisher in order to receive ads that more closely reflected their interests and buying habits, which is proof that readers understand the need for and can even expect to benefit from the embedded ads in their digital reading material.

Mercy Pilkington is a Senior Editor for Good e-Reader. She is also the CEO and founder of a hybrid publishing and consulting company.