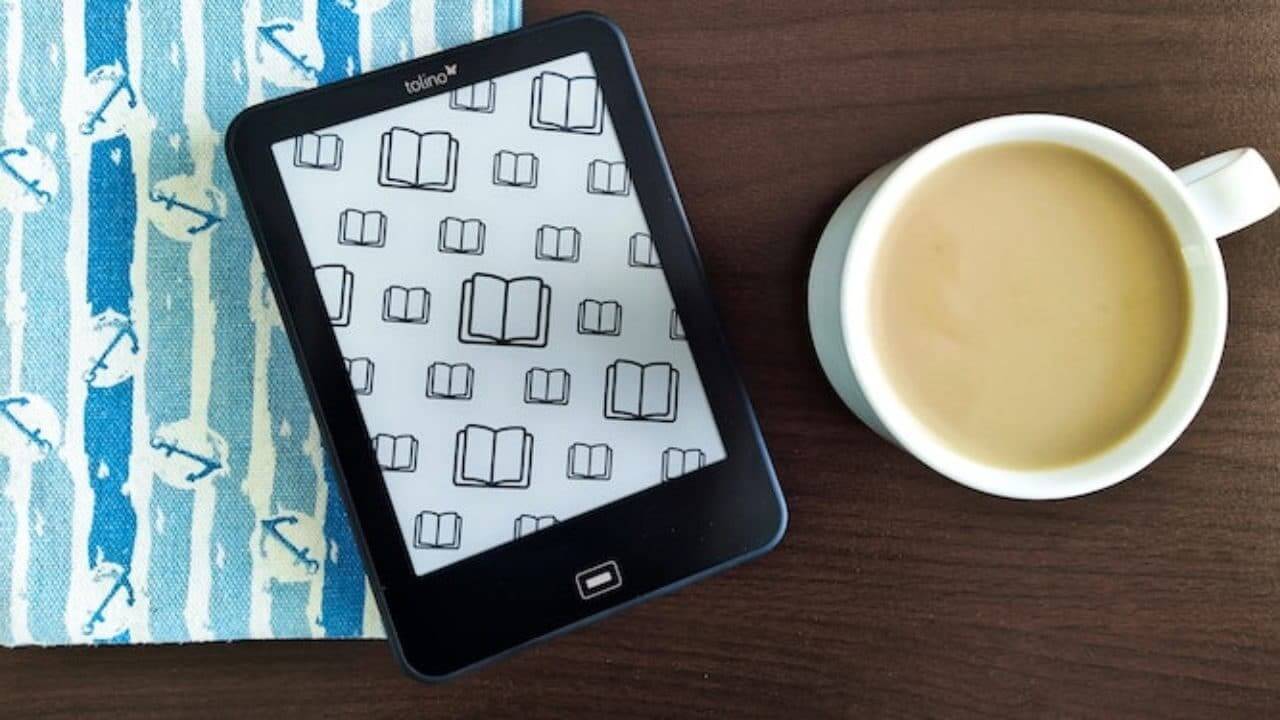 There were more new e-readers and digital note taking devices with E INK screens released this year, than any other year. This shows you how strong the segment is becoming. Where once all we had to choose from where 6 inch e-readers, we now have more choice than ever before with screen size. Devices now have companion apps, where you can easily sync over your entire collection of PDF files and ebooks from the cloud . Ebook sales are up around 15-20% across the board and people have flocked back to the format, due to many book stores being closed due to the global pandemic.
There were many innovations that have occured this year. The first was modern color e-paper, which is called Kaleido. Smartphones, and e-readers were the first ones to employ this technology. Sales were so robust, that E INK was completely sold out of the screens. The company is working on a second generation Kaleido, which will add more colors, better contrast, better greyscale uniformity, support for for front-lit displays and it will work on screens as small as 5.84 to 10.3 inches.  E INK stated that they are ramping up and expanding production in South Hadley in order to mass produce by CFA. They are also going to be marketing the tech all over North America and Canada.
The vast majority of color e-readers came out of China and we reviewed them all. The iFlytek C1 and iReader C8 were really great devices, they tied you into the Baidu and Migu. The Pocketbook Color was the first mainstream e-reader that sold thousands of units in just a few weeks, and remained the most popular one of 2020. The last color e-reader to be released this year was the Onyx Boox Poke 2 Color, which was one of the most expensive ones, but the only model with Android and Google Play, making it an instant success.
The second major touchstone was the sheer number of e-readers that employed higher versions of Google Android, as the core operating system. This year Android 9 and 10 are the norm,  some have full access to Google Play, making it easy to download free and paid apps. This gives customers a tremendous amount of flexibility to craft their own experiences.
Amazon
Amazon did not issue any new e-readers this year, but there are rumors that they will be refreshing the Paperwhite and the Kindle Basic sometime in the next few months. The company basically continued to do business as usual, selling Kindles, selling ebooks and being the number one brand in the world.
Kobo
The Kobo Nia was the sole new e-reader that was released in 2020. It is a bargain friendly entry level device, that is nothing to write home about. It was the first modern Kobo device that was not made by Netronix, but a new Chinese company they are dealing with. The Nia did not garner many positive reviews. In 2021 the Clara HD and Forma are due for a refresh. It is rumored that the at least one of them will have  audio functionality, so you will finally be able to listen to Kobo audiobooks on an E INK device via Bluetooth headphones. Kindle and Audible have been doing this for years, and it is time that Kobo joins the party.
Barnes and Noble
The nation's largest bookseller did not release a new Nook this year, but did release the Nook Glowlight Plus 7.8 at the end of 2019. They marketed this device primarily and sold lots of ebooks. The bookseller will not release a new Nook in 2021. They are focusing on their bookstores, since ownership has changed. Their priority is to give their stores more control over the titles they stock and fired many of their corporate bookbuyers in New York that used to mandate exactly what stores will sell.
Pocketbook
Pocketbook released a slew of new e-readers this year. Such as the seminal Pocketbook Color, Pocketbook Basic 4, Pocketbook Touch HD 3 Limited Edition, and Pocketbook Touch Lux 5. Pocketbook is still selling the previous generation e-readers too, they need to focus on just selling new things, otherwise their SKU is getting messy. In 2021 the company intends to release a new PB Color, and a few other new models, I believe the InkPad is due for a refresh. I think PB is going to go all in with Color in 2021.
Onyx Boox
Onyx Boox released a ton of new e-readers and digital note taking devices in 2020, basically refreshing their entire lineup and introducing a new SKU,  the Note Air. They issued the Poke 3, Poke 2 Color, Note 3, Nova 3 and Max Lumi. All of these items sold very well, and Onyx is likely the best brand to invest in. They constantly issue new firmware updates, incrementally improve the current generation from the previous and always have newer versions of Android. They are one of only 2 companies that have Google Play.  What is their plan for 2021? I believe they will release a series of color digital note taking devices, I believe the Poke 3 Color, Note 3 Color and Nova 3 Color are the most likely, since the second generation e-paper was designed for e-notes in mind. This would make Onyx the first one to market with color e-notes, I don't think anyone else will do it.
Boyue Likebook
Boyue has had a tumultuous year. They restructured their corporate business holdings and were hit hard by COVID, being so close to the epicenter in Wuhan. Instead of refreshing their entire product line, they decided to make good on their promise to upgrade the previous generation from Android 6 to Android 8.1 They have completed this transition with almost all of their models, with the Muses and Mimas the only ones left. At the tale end of 2020, they released the Likebook P6, a brand new entry level e-reader. What do they have in store for 2021? They will likely refresh their product line, a issue at least one 7.8 and 10.3 digital note taking device. Whether they are using color, is anyone's guess, they tend to keep their cards close to the chest.
Supernote
When Supernote burst on the scene a couple of years ago, they quickly made a name for themselves with their 7.8 and 10.3 inch models. They were woefully under performing, compared to other e-notes on the market. The one thing that really distinguished themselves from the competition was their focus on cases and digital stationary. They sell a series of folio, leather cases with interesting designs. They have the Heart of Metal stylus in 12 different colors. In 2020 they released the Supernote A6X, which was basically a small spec bump and it is running Android, but you can't sideload apps, Supernote has to deliver apps via firmware updates. They finally introduced the Kindle app, and will do more over time. They just announced the Supernote A5X, but it won't go on sale until sometime in late January. What are they going to do in 2021? Likely they will refresh the A5/A6 that are running Linux, but I doubt they will use color, it will just be a hardware bump.
Remarkable
For a company that has only released two products, almost everyone has saw their social media advertising campaign. In 2020 they finally released the Remarkable 2, developed new cases, new pens, and replacement nibs. They did a flywheel campaign, where people pre-order in batches, they manufacture them and then send them out 3 months later. They basically did this all year long, the earliest batches had the greatest delays, but more people are getting them now. The company has money, but not unlimited money, so this the only way they can manufacture small batches, using pre-order money. What is next for 2021? They will likely fulfill all pre-orders and will sell it normally, so you can place an order and get it in couple of weeks, or less. No new model is planned for 2021, but they will get their logistics in order.
Bookeen
Bookeen took a few years off from issuing new e-readers, but in 2020 they released the Diva and Diva HD. These devices had a French bookstore available right on the device and sold well in France. Bookeen is still a relatively fringe brand, they tend not to do very much marketing outside of Paris, where they are located. They do ship all over the world, since there is plenty of people who speak the language and want to buy ebooks. It is unlikely that in 2021 they will do anything new, they tend to release new devices every couple of years.
Sony
The Sony Digital Paper DPT-S1 was the first modern e-note with a WACOM screen. They pioneered an entirely new segment. They followed it up by a second gen model and a 10.3 inch edition. They were selling these for the past four years. In 2020 Sony closed down their North American division, fired their PR firm and basically let go all of the staff. You cannot buy a Digital Paper in North America anymore, except from Good e-Reader. The company still has their Japanese office, where they continue to sell the product in a B2B capacity. The company provided white labeled solutions to Fujitsu, for their Quaderno Line, Quirklogic for the Papyr and the new Mooink e-note out of Taiwan. What is next for Sony in 2021? It appears they might be done with e-notes and might pivot in a new direction.
Tolino
This company is primarily aimed at a German speaking audience and is easy to buy in Germany, Switzerland, Belgium and other areas. At the beginning of the year they released the Epos 2, Page 2, and Vision 5. The one cool thing about these devices is that you can choose 1 of 5 different bookstores to do business with and there are also quite a number of different library systems to access. These devices are based on Kobo hardware, so they have a solid build quality. Tolino also spent most of the year issuing firmware updates, improving their web reader and other aspects of the ecosystem. What is next for 2021? Since they just refreshed their lineup, it is doubtful they will issue any new models, but it totally depends on what plans Kobo has.
China
The Chinese market is red hot for e-readers and digital note taking devices. Most are almost exclusively in Chinese, need a phone number and a Chinese address for them to work properly. Of course, you can sideload in your own EPUB ebooks, and read them with English, but it kinda defeats the purpose for an English speaking audience. If you do live in China or have relatives there, it is quite easily to get your hands on the Xiaomi mi Reader, Xiaomi mi Reader Pro, iFlytek C1, iFlytek AI Note X1, iFlytek Smart Note. You might want to look at the iReader Smart 2, iReader C6, or even the new Dasung not an E-Reader. There is also popular Taiwan brands like Mooink, that have success in that market.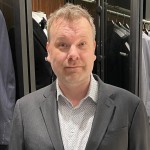 Michael Kozlowski has written about audiobooks and e-readers for the past twelve years. Newspapers and websites such as the CBC, CNET, Engadget, Huffington Post and the New York Times have picked up his articles. He Lives in Vancouver, British Columbia, Canada.