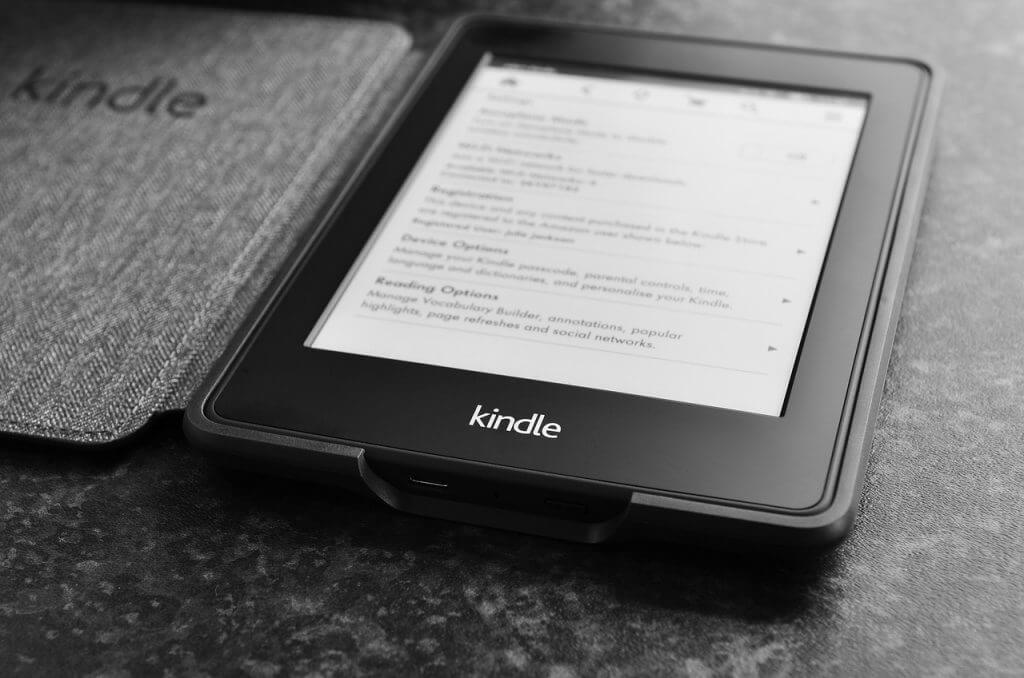 Because it has almost everything, you might look into a perfect e-reader.
Amazon Kindle is what actually played the foundation role in popularizing e-reading. First launched in 2007, Kindle now refers to a whole line of e-readers, including Kindle Oasis, Kindle Scribe, Kindle Paperwhite, and Kindle Kids, to name a few. Amazon keeps upgrading its devices in terms of hardware and software to keep its range of Kindles up to date, per readers' changing preferences and needs.
Now if you ask whether the Amazon Kindle e-reader is worth it, the shortest answer is yes. And here are the top reasons:
#1 Get Kindle book deals every day.
Amazon offers impressive deals on Kindle books every day. You can grab these deals and access your favorite reads at a relatively lower price than you'd otherwise pay. Search for daily deals in the Kindle app or in the browser's search box.
#2 Find all books in one place.
Kindle boasts an incredibly large catalog of books in all genres. Thanks to the impressive storage capacity, you can store 1000+ books on your device. For example, the standard Kindle and the latest Paperwhite feature 8GB of space. Kindle Oasis comes available in two options – 8 GB and 32 GB. You can also buy the Paperwhite Signature edition, which also offers 32 GB of memory space. These are more than enough to store a massive number of books.
#3 You can synchronize Kindle with Audible.
Do you also love audiobooks? Using Whispersync for Voice, which is a built-in feature in most Kindle apps and devices, you can listen to audiobooks across Whispersync for Voice-enabled devices, including Kindle e-readers. This feature lets you switch between reading and listening, and you don't have to flick forward to locate your position.
#4 It Feels like a real, printed book.
Nothing can replace the charm of reading printed books. In fact, millennials and Gen-Z prefer reading printed books. But considering the convenience, affordability, and portability of e-readers, you might want to buy the Kindle.
Fortunately, reading on Kindle feels like reading a physical book. Kindle devices use e-Ink screens that mimic papers very well. The screen size also matches the length and width of a physical book. Instead of using a backlight that enters straight into your eyes, Kindle devices use side or front lights to illuminate the screen. If there is plenty of ambient light, you can set the front lights to zero, and you'll still be comfortable while reading.
#5 Excellent battery life.
This is important. You want e-readers with a long battery life. If so, buy Amazon Kindle e-readers. For example, the Kindle Paperwhite boasts around 28 hours of battery life after a single full charge. In addition, Kindle Scribe is rated for an excellent battery life of up to 12 weeks.
It's worth noting that your device's use also affects the battery life. For instance, increased brightness or keeping your device online when not in use can drain your Kindle's battery fast. You can also try ways to avoid your Kindle's battery from draining fast.
These are just a few reasons to buy an Amazon Kindle e-reader. Besides, these devices are portable and have built-in dictionaries and vocabulary builders. Furthermore, Amazon Prime members can access Prime Reading for an extended collection of books, magazines, and more at no added cost. In addition, Kindle Unlimited subscription service provides unlimited access to a large library of e-books and audiobooks for a nominal monthly charge.

Navkiran Dhaliwal is a seasoned content writer with 10+ years of experience. When she's not writing, she can be found cooking up a storm or spending time with her dog, Rain.