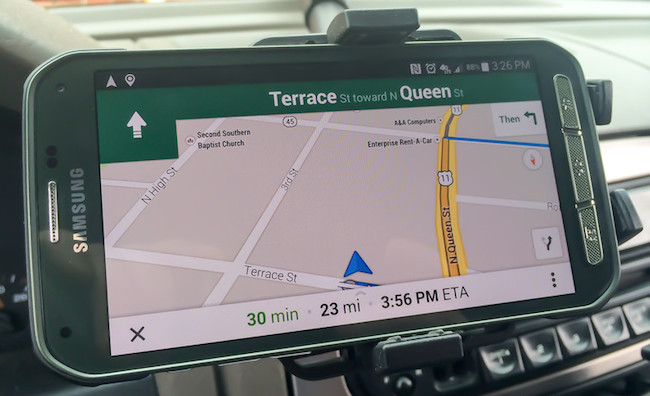 We are expecting to see more Google Maps announcements very soon with enhancements that include an entirely redesigned interface and clearer images, but the flagship navigation app wasn't left out of the Google I/O conference excitement. Updates to the app were pushed out yesterday that included updates to search, transit results and terrain view.
When searching in the app, the first change you will notice is that the results appear directly on the map (including descriptions that will help you to make route and destination decisions more quickly). Transit results have been enhanced to include the total walking time for your trip in addition to showing the next scheduled bus or train. Accessing Terrain View from the side menu shows the 3D view of the landscape and elevation –details that may seem insignificant until you are geocaching and end up walking up and down significant inclines!
Constant feature enhancements like these serve to further solidify Google Maps as the premier navigation app for all mobile platforms.
If you haven't yet downloaded Google Maps, grab it now for free!