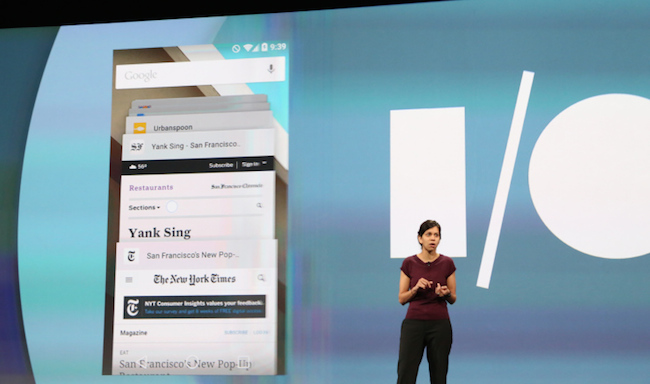 Among the announcements at this year's Google I/O conference was the news that App Indexing would be expanded to all developers and their apps. This update brings the concept of contextual and meaningful search to a whole new level by blurring the lines between web-based content and native apps.
Consider the possibilities: search for a restaurant in Google and open up the corresponding reservation page within OpenTable, search Google for the movie you are watching and open the correct details page within the IMDB app on your device. Of course, the logical next question may be why you don't just do your searching via the native apps to begin with, but the answers are very clear.
Google wants you to search using their engine. Partially because they make a lot of their money through ad revenue, but also because they have spent a lot of time and effort to make sure their search is superior to any other out there. Besides, often times you are wandering around the web and you don't even realize what you are looking for until you find it… then low and behold, there's an app for that, and with one click (or tap, technically) you've made the move to using it!
Making use of this feature will require a little work done by the developers of each app, but I expect it will become commonplace very soon.