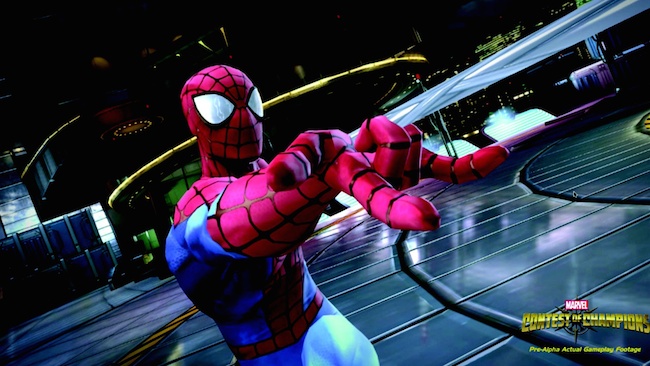 For lovers of the genre, great news came out of Marvel's San Diego Comic-Con video game panel: Marvel Contest of Champions is headed to Android this fall!
The official press release whets our appetite, but doesn't offer much for detail:
"In development at Kabam's Vancouver studio, players fight their way through iconic locations from the Marvel Universe and collect their favorite Marvel super heroes and villains such as Iron Man, Captain America, Spider-Man and Thor to build their ultimate team of champions."
We're expecting a brawler, and if experience tells us anything, Kabam typically makes freemium games. Beyond that, the storyline should be the real heart of the game, which is being written by Sam Humphries (who you may recognize from previous projects like Marvel's John Carter: The Gods of Mars series and the Ultimate Comics Ultimates).
A specific release date hasn't been announced, but the sooner the better as far as I am concerned!