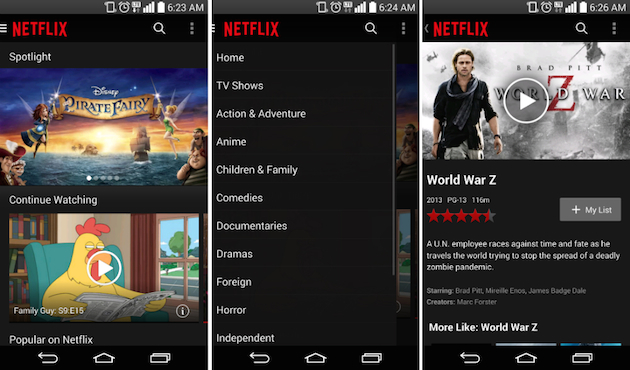 Fellow Netflix addicts will have already noticed that the icon has changed colour (from red to white), but a few other things have changed as well. The UI has been updated on Android to be a little darker (showing more shadowy tones), but it also appears that performance has been improved with even smoother video playback.
These updates may seem less significant for anime fans who are eagerly awaiting the July 4 release of Knights of Sidonia. Based on the popular Manga series, this title will join the ranks of other Netflix original series alongside shows like House of Cards and Orange is the New Black.
Despite competitors popping up all the time, Neflix remains the leading subscription service for watching television and movies on nearly any device you can imagine (from those powered by Android, iOS, Windows, MacOS and even console gaming systems). If you haven't yet given it a try, download Netflix for free now!