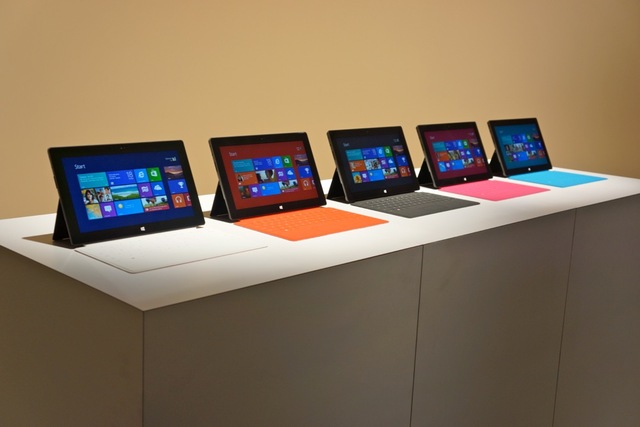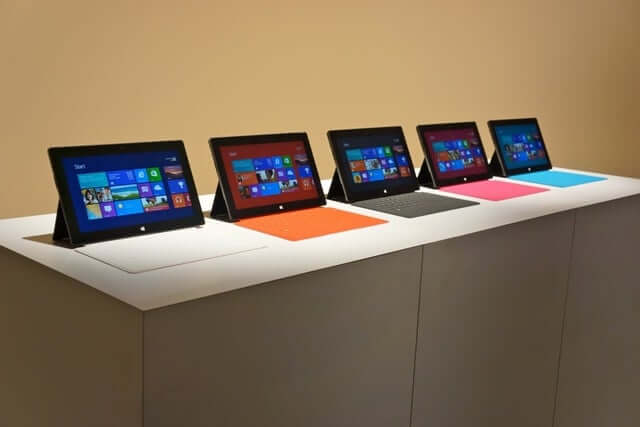 We now know what chip the new Surface RT device will be built around. It's going to be Nvidia Tegra 4, of course, after the revelation by their Chief Executive claiming they are working hard with Microsoft on the successor of the present Surface RT device. That Microsoft is working on the next generation of the Surface RT has long been rumored, with some sources pointing out the Redmond-based company had started with Surface RT 2 even before the first gen device was launched. The rumors can be put to rest now that we have confirmation from someone as important as the CEO of Nvidia, though it's surprising that Microsoft's hardware partner revealed their future device development programs.
Coming back to what CEO Jen-Hsun Huang said, it's Outlook for Surface RT that could be the app which will turn around the fortunes of Surface RT. "Now we're going to bring it with the second-generation Surface," said Huang. "We're working really hard on it, and we hope that it's going to be a big success."
Microsoft's Surface venture has not paid off so far and despite a clamor from its hardware partners to the contrary, the software giant is adamant at pursuing a separate tablet program of its own. Brian Hall, the General Manager of Surface Marketing, has said to ZDnet that Microsoft remains "100 percent committed to Surface RT and Windows RT going forward."
While the failure of the Surface RT is attributed to its OS which lacks adequate support from a thriving application store, the fact remains that the Surface Pro too never made it big in the market. Windows 8 is compliant with the hundreds and thousands of programs already, though those could not save the Surface Pro from making a dismal show. The Surface RT is also said to have suffered from too high a price tag.
Microsoft seems to be aware of these issues and there have been rumblings of a smaller 7 to 8 inch-sized Surface variant being put together, one that is likely to be cheap enough to take on the likes of the Nexus 7 or the iPad Minis. With the personal computing trend shifting towards tablet devices, Microsoft has no other choice but to ensure it has a firm footing in the tablet space.
Sovan Mandal is the senior tablet and tech corespondent for goodereader.com. He brings a international approach to news that is not just applicable to the North American market, but also Asia, India, Europe and others. Sovy brings his own writing flavor to the website and is interested in Science Fiction, Technology and Writing. Any questions, send an email