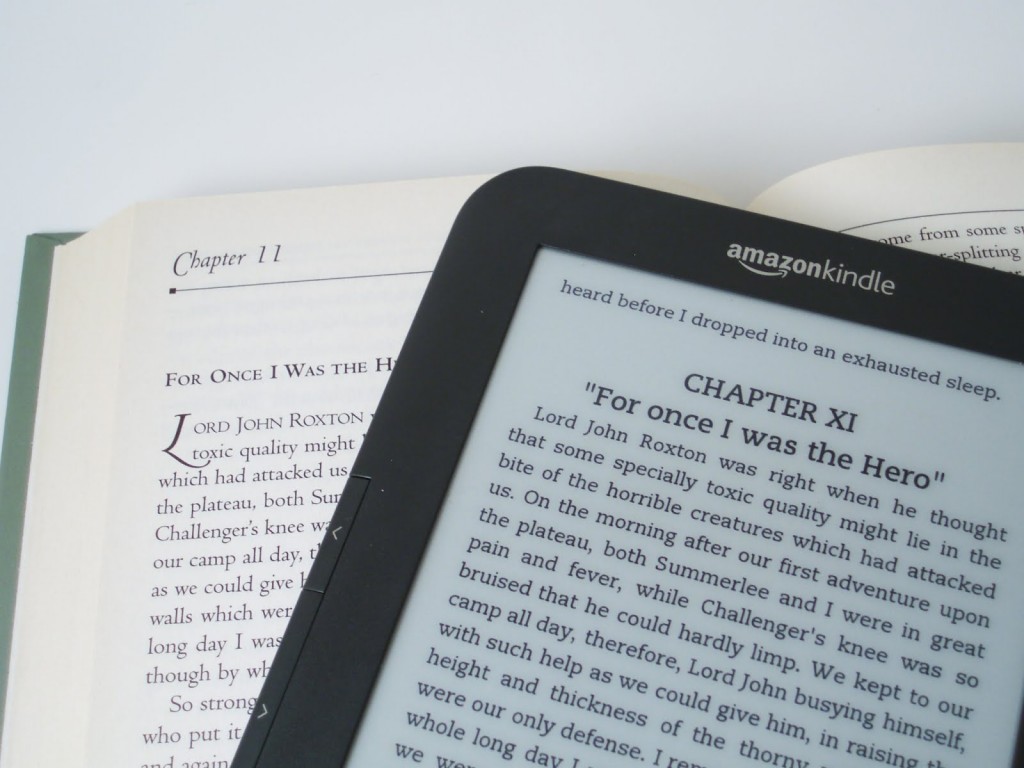 Has literature evolved in the last decade? You would be hard-pressed to tell the difference between a new title written today and one penned at any time period in the last fifty years.
A book written in the last decade fundamentally does not feel more modern than a book written twenty or thirty years ago. Mystery, horror, romance  all sell really well, and it doesn't matter when the book was published. Even modern day cyberpunk books don't feel any different from when William Gibson published his seminal works in the 1980's.
If you were to ask me what has changed, other than common vernacular and writing styles, is censorship in literature. If J.D. Salinger had written The Catcher in the Rye now, it would probably contain certain words he did not dare write back when he wrote his book and  it would have made his character Holden Caulfield all the more realistic. The lack of censorship also drives the success of 50 Shades of Grey and the onslaught of Bigfoot porn.
I think one of the big changes in literature has been the advent of visual novels and motion books.  Unfamiliar with these terms? So is most of the publishing world, lets look closer.
Unlike graphic novels or manga, a visual novel is an interactive fiction game, featuring mostly static graphics, most often using anime-style art or occasionally live-action stills (and sometimes video footage). As the name might suggest, they resemble mixed-media novels.  Visual novels are an extension of popular anime franchises and do quite well in Japan, where they made up nearly 70% of all PC game sales.
Even the most popular and famous Japanese visual novels usually never see a western release; instead they're translated by unofficial fan groups. Where the publishers and game creators do not generate any additional revenue. However visual novels have slowly been garnering popularity on Steam ever since Valve introduced the tagging system.
Before visual novels came to steam, they were normally sold directly to customers from the publishers or game studios websites. They sometimes cost over $100 and were made in very limited quantities. Now that publishers are using Steam to distribute their titles, they merely delivered via digital downloads. Visual novels have not sold in huge numbers yet on Steam, but this may change in 2015 as bigger budget titles start to make the crossover.
Motion comic books are a relatively new genre and this medium combines elements of print comic books and animation. Individual panels are expanded into a full shot while sound effects, voice acting, and animation are added to the original artwork.  The two big players in this space are Marvel with their adaptive audio series and digital start up Madefire.
Marvel Unlimited is a platform, which is being billed as the Netflix for comics. It charges customers a low monthly rate and you can read as many comics as you want. In a bid to lure customers over to their platform they developed Adaptive Audio, which is an immersive experience that goes beyond simple loops and creates a pacing of the stories, the pivotal moments in scenes and how certain characters are associated with specific sounds. You can think of it as storytelling device as opposed to just being some music that plays in the background.
There is less than a handful of comics using Adaptive Audio, mainly just a bunch of Captain America issues. There is background music in conjunction with sound effects. You can hear a character walking up the stairwell and hear the beeps of a holographic display. Villains are accompanied by ominous overtones and Captain America frames have soaring crescendos.
Madefire has apps for every major smartphone, tablet and computer platform. Their motion comics are similar to what Marvel does, but their business model is very interesting. They have leveraged their Motion Book Tool and established a partnership with the art nexus DeviantArt.
DeviantArt remains one of the largest digital artist communities, with 26 million registered users and 150,000 daily submissions. Just about everyone in the game art, comic, 2d, and 3d field has used this site at one point or another. Artists who want to take advantage of the new motion tools can apply on the website for it and the first round of 20 comics are LIVE now!
Content creators will be able to sell their books both through DeviantArt's own premium content platform and Madefire's existing iOS apps and Flash based internet website. The revenue share program is poised to give the creators 20% of everything sold through all the various platforms.
Technology plays a central role in modern literature being fresh and accessible. Fan-fiction used be relegated to zines, but now companies like Wattpad have billions of stories read every single day.  There are no barriers in self-publishing and anyone can write about anything and find an audience for it online. New digital distribution methods are changing the game for comics and manga.
In the end, are the stories really changing? Is the actual construction of a story on a fundamental level different now from a decade, two decades or even fifty years ago? I would say yes and we can thank the lack of censorship and the proliferation of digital distribution systems to take more risks.