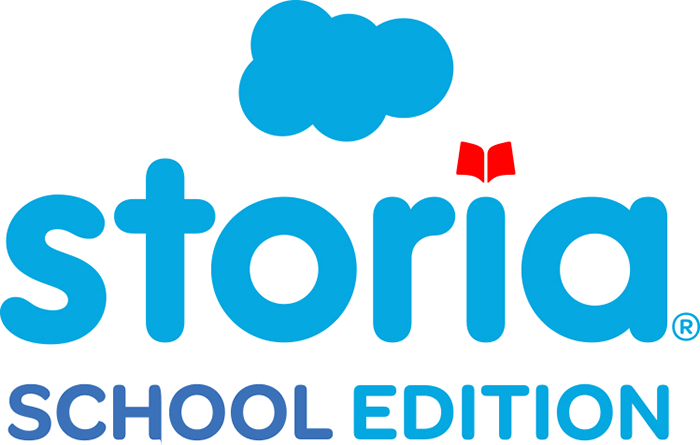 Scholastic, the award-winning powerhouse in children's publishing, made a announcement today that their ebook reading app Storia would be closing, making way for a bigger focus on its Storia School Edition subscription reading program. In a cryptically worded graphic on their website, a lot of unanswered questions were alluded to, particularly that the ebooks parents have already purchased for their young readers as part of the platform "may soon no longer be available," and that consumers "may be able to continue using your eBooks by making sure to open them on a bookshelf at least once by October 15."
While that may leave consumers with even more head-scratching than understanding, a more confusing offer of a refund on all titles purchased is both a positive and a negative. On the one hand, parents who act by August 1st can have a refund on their ebooks, but if they don't ask for a refund, their content might still work.
The industry has been very forgiving of Scholastic's recent drops in revenue by acknowledging that the company simply can't produce a Hunger Games trilogy every year. Just how significant was the series for Scholastic? Given that at one point all three books were in the top spots on various bestsellers lists and that the movie franchise is still in production, it's easy to see what a monumental percentage of revenue it was. At the same time, Scholastic can't continue to rest on its publishing laurels and excuse a drop in revenue due to not producing another blockbuster. A recent shareholder presentation outlined the areas where improvement has been steady, as well as sources of decrease.
All in all, it means that Scholastic is smart to fund its drive in a market where it's possibly most well known with consumers, and that's in education. As ebook subscription models continue to gain ground with consumers, keeping a student-centric model in motion through classrooms instead of only through private consumer subscriptions seems to be the smarter approach. With the recent announcement of Lee Peters as the new SVP of Strategic Marketing in the education division, there are already new directions underway for increasing the brand and putting Scholastic content where people expect it: in the classrooms.
UPDATE: The deadline for refunds is NOT this Friday, but rather August 1st of next year, and the family streaming service that was announced last April is still available. We apologize for any panic this may have caused.