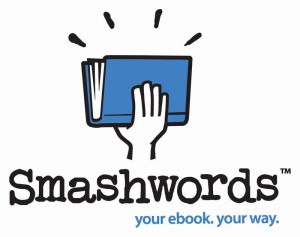 An agreement announced today between ebook distributor and self-publishing platform Smashwords and OverDrive, the largest provider of digital content to public and school libraries, is going to give self-published authors one of the few remaining pieces in the publishing puzzle, namely the ability for libraries to stock their work.
As it stands right now, self-published authors must contact libraries individually and ask them to stock their titles. Even with advancements like inclusion in the Ingram catalog or CreateSpace's expanded distribution option, libraries have had the ability to stock these titles, but really had no incentive to notice or find them them. And with library budgets being slashed to embarrassingly low amounts and shelf space shrinking for already cash-strapped libraries, the chances of them taking a risk on an unheard of author were not very high.
But this agreement will enable indie authors to offer their books as part of OverDrive's one million-plus title catalog, allowing libraries that option to find and stock the ebooks. With the typically lower price of ebooks through Smashwords, the opportunity for libraries to stock titles for their patrons and to increase author discoverability increases.
"I think this is probably one of our most exciting distribution agreements in a long time," said Mark Coker, CEO and founder of Smashwords, in an interview yesterday with Good e-Reader. "I was excited about our subscription distribution [to Scribd and Oyster], but this brings the excitement to a new level. We've been trying to crack the library market for the last couple of years. We know that libraries have access to hundreds of millions of readers but they don't have massive budgets, we know that traditional publishers have been unfriendly to libraries, and we know that indie authors' books are becoming some of the most popular books in the world. We have all these authors at Smashwords who are pro-library, and want to serve libraries."
The monetization of content from Smashwords will work just like it does for any consumer. When a library purchases the title for inclusion in its catalog, it is treated as a sale, just as when that same library purchases a title from a Big Five publisher. The key difference, of course, is that Smashwords' titles are on average far less cost prohibitive than traditionally published titles, making them a more enticing choice for libraries who want to provide their patrons with an abundance of content. Also, given the single-checkout system that OverDrive follows, the Buy button will be in place on the book page within the library's catalog; if a patron chooses to put a hold on a title so he can check it out when it becomes available, he will have the option to buy the title directly from Smashwords instead of waiting.
This announcement follows closely on the heels of another major distribution agreement announced yesterday which will distribute the Smashwords catalog to Berlin-based txtr. While txtr's market, much like Diesel, may not be one of the top players in the ebook market, as Coker pointed out those sales are sales that indie authors would not have made otherwise.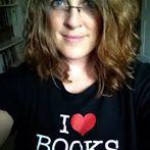 Mercy Pilkington is a Senior Editor for Good e-Reader. She is also the CEO and founder of a hybrid publishing and consulting company.