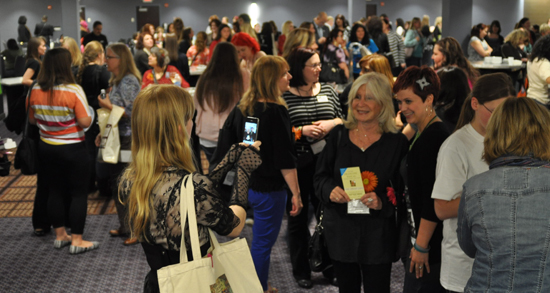 Authors who are interested in establishing themselves as both better writers and as serious career-minded artists can benefit greatly from attending writers' conferences and workshops, but the cost of attending is often pretty prohibitive. Here's a look at some upcoming events that fall on the lower end of the conference registration spectrum, while still offering some of the top names in the publishing industry as instructors, speakers, and presenters.
West Virginia Book Festival – Oct. 23 and 24: This event–free to the public for both the book festival aspect and the workshops–will feature a full slate of experts, including names such as Neil Gaiman, Jodi Picoult, and Jane Friedman, who will offer a special one-day workshop on self-publishing.
Publish15 – June 13 and 14: This event, billed as Atlanta's first annual publishing convention, joins the ranks of a growing number of writers' conferences and publishing events that have sprung up in the southeastern United States, an area that has been so-far somewhat disconnected in terms of high-profile book events. Along with March's PubSense Summit, Publish15 brings the book industry to a region of the country filled with authors, but that is geographically removed from some of the larger hubs of the industry.
IndieReCon – April 15th to 17th: This virtual conference which takes place in a space that most authors are already somewhat familiar with–the internet, of course–stands to meet the greatest need for self-published authors by bringing some of the top names in publishing and writing to its virtual stage. Of course, it's put on by the Alliance of Independent Authors, a group that works tirelessly for indie authors, so it's no wonder that they've found a way to produce a writers' event that truly reaches every corner of the world.
These three upcoming events are just a few of the many dynamic opportunities for authors of any ilk, but it's important to keep some things in mind before spending your hard-earned funds on conferences. First, check out the list of speakers and make sure they're names you trust and respect, and take a look at the topics they'll be presenting on. If the workshops, panels, and presentations don't speak to your needs as a writer, it's not a good investment for your long-term career. Also don't be afraid of new events that don't have quite the long pedigree of more established conferences. This industry is evolving at a rapid pace, so there's no reason to overlook the people who want to present a different kind of experience. Remember to look within your preferred writing genre as well, and seek out events that will speak specifically to the content you write.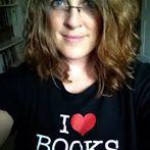 Mercy Pilkington is a Senior Editor for Good e-Reader. She is also the CEO and founder of a hybrid publishing and consulting company.