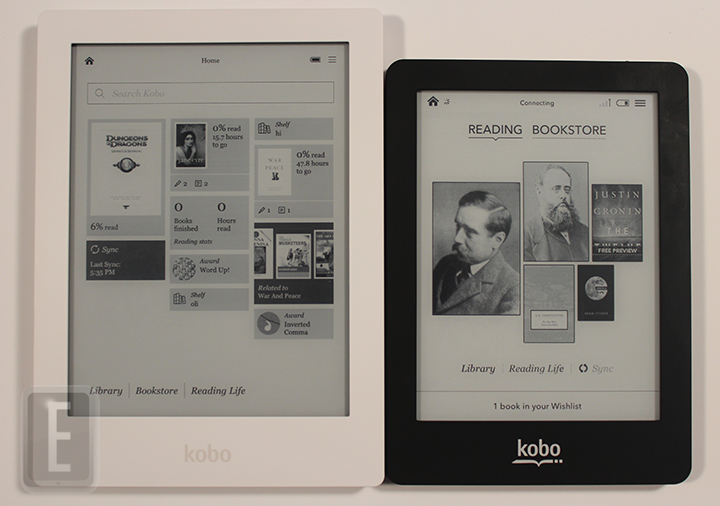 Kobo has been making e-readers since 2010 and diversified into tablets in 2011. Their earliest e-ink devices were fairly basic and through dedication to reading their latest models are very solid. Today, we look at the evolution of the Kobo brand and how their e-Readers have changed overtime.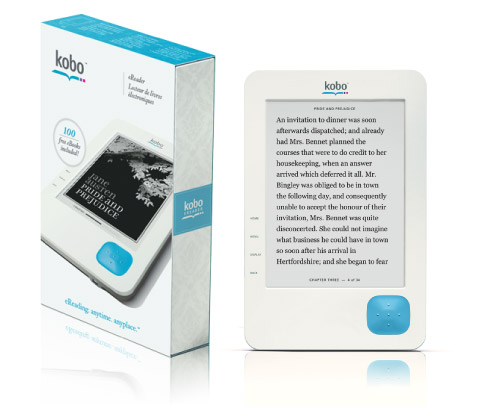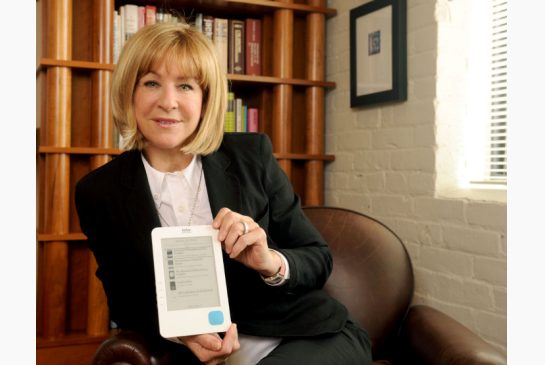 The first Kobo e-Reader became available in Canada and the US on May 1 2010. It featured a 6 inch with a  resolution of 600 x 800 pixels. This translates to a display pixel density of 170 (dpi), which is quite impressive at the time. It did not have WIFI or a built in store. Customers were encouraged to load in their own books manually, which hampered its ability to compete against Amazon. The pricing strategy of the original Kobo, at USD$ 149, was to rival the Amazon Kindle, which was USD$ 110 more expensive.  However, in June 2010, just after the Kobo was released, Amazon dropped the price of the Kindle to USD$189.
Chapters Indigo was an early investor of Kobo, contributing close to $150 million to assist them in developing e-readers and an online bookstore.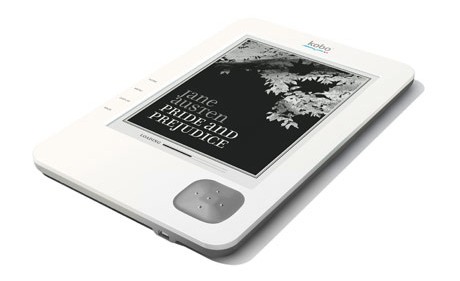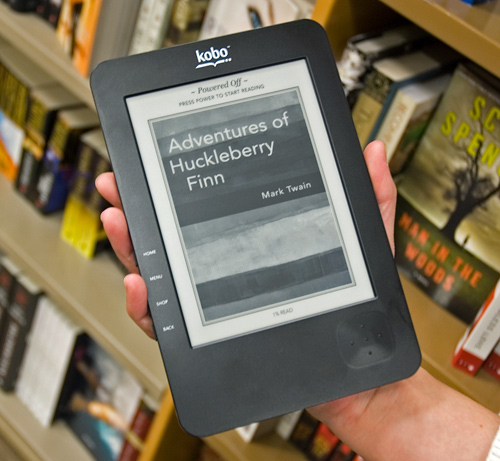 The Kobo WIFI edition was released on October 15th 2010. This was only a few months after the original Kobo e-Reader launched and the company had to bow to customer demands to buy eBooks right on the device.  It featured a slightly improved processor and support for a 32 GB SD Card. This marked the first time Kobo experimented with different colors, offering a white, black and lilac version with a quilted cover on the back.
The e-reader visually was a carbon copy of their first e-reader. It had a rather flimsy D-Pad that was used to navigate settings menus. It also had physical buttons all over the unit.  The addition of wireless internet access allowed people to buy books from Kobo directly, which simplified the process.
When I reviewed this unit the week it came out I summarized "The one drawback of this device, is that it feels sluggish and unresponsive when you are navigating all of the menus and eBook store. You might click down, and it won't refresh for over 8 seconds. This makes it so you end up double clicking, then your e-reader will jump menu to menu or screen to screen. This is one of the most frustrating aspects of both iterations of the Kobo reader. For us, its a deal breaker."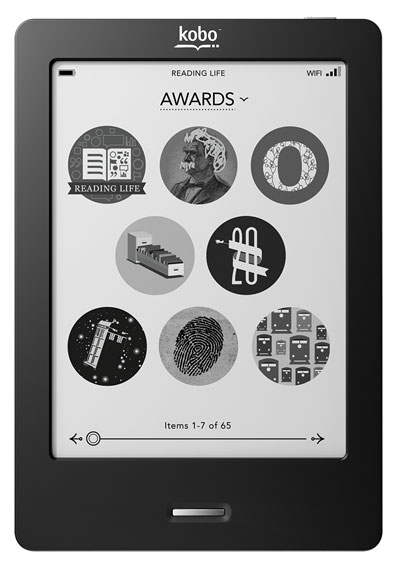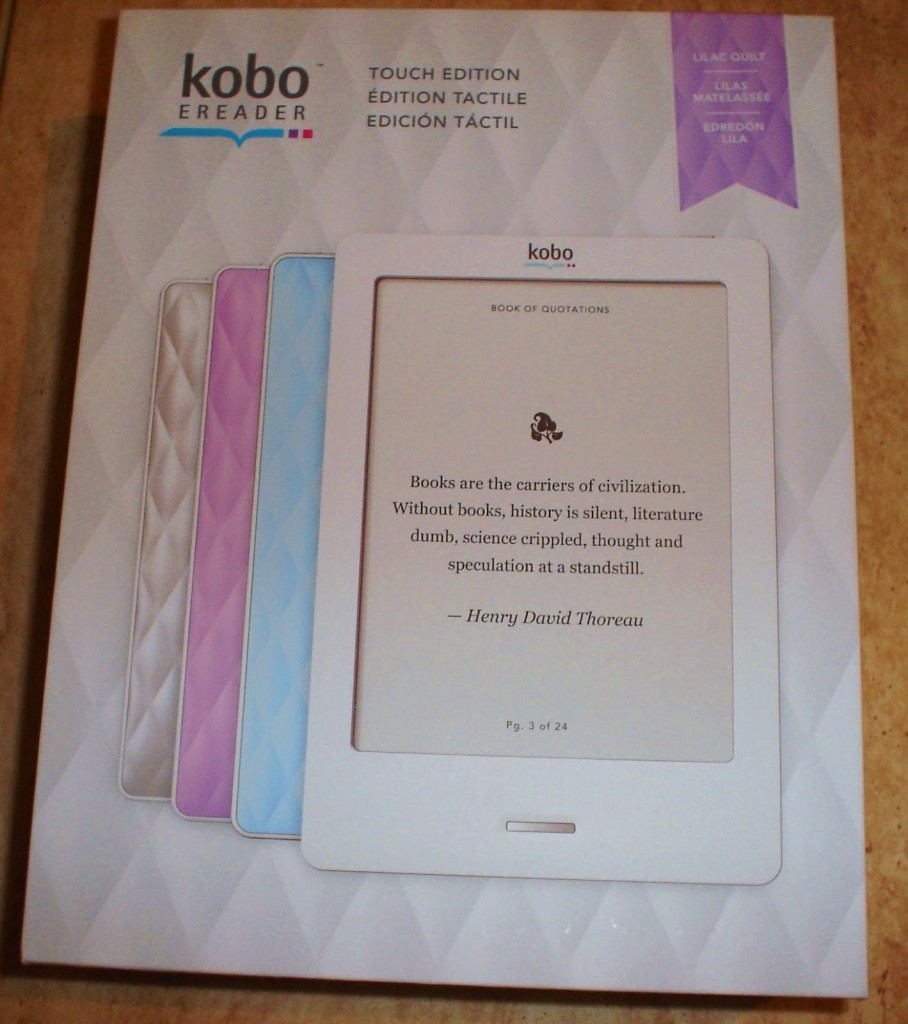 The Kobo Touch was released in June 2011 and was the first time a touchscreen was employed in a Kobo e-reader. The Touch had a resolution of 800×600, which was the exact same as prior models. When it came to interacting with the screen, things were slightly more robust with the inclusion of an e Ink Pearl display.
Aside from the touchscreen which was the major selling point of the Touch, a number of software improvements were quite evident.  Kobo really marketed their new social media platform called Reading life.  It allowed you to share book passages via Twitter and Facebook.  It also gives you statistics of your reading patterns, how much you read, how often, and how many books you have read. There was also a reward system where you earned badges and achievements for reading.
When the Touch first came out my summary of the hardware review stated "Kobo hit a homerun with the Kobo Touch due to the quality build design and the robust functionality! I had the original Kobo e-Reader and the Kobo Wireless. This model seriously puts those two to shame! The touchscreen display should be easier for your average user to wrap their heads around, since almost all hand held mobile devices are touch screen. I found the older Kobo models to have flimsy design and the DPAD was awful, not to mention you would hit a key and 12 seconds later the command would go through. I hardly experienced ANY LAG at all when using this e-reader extensively.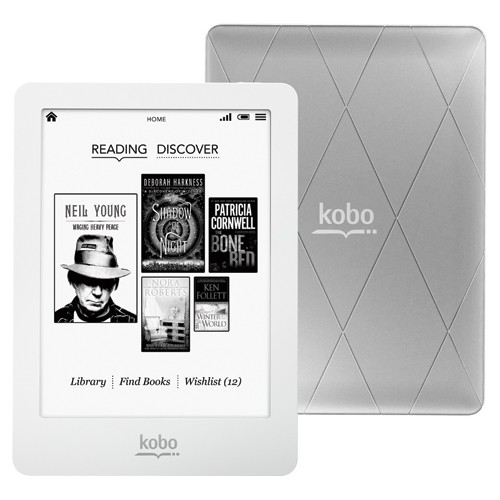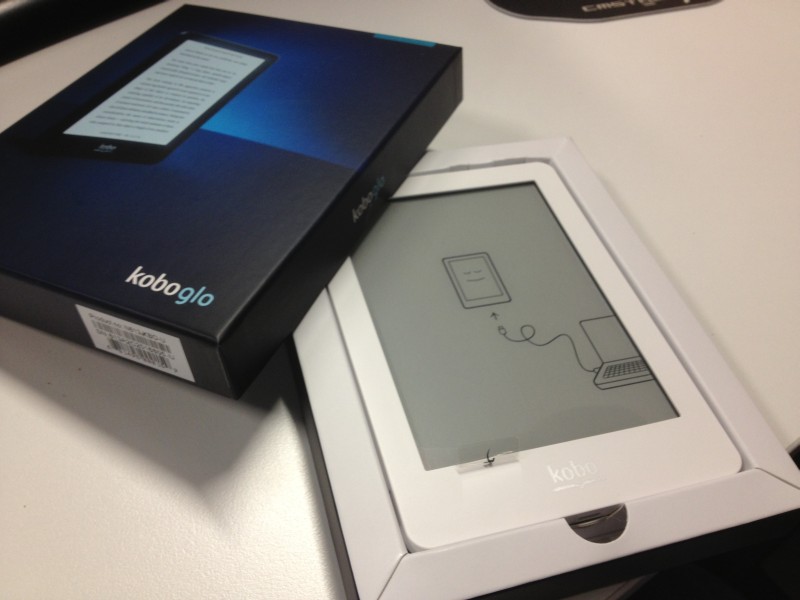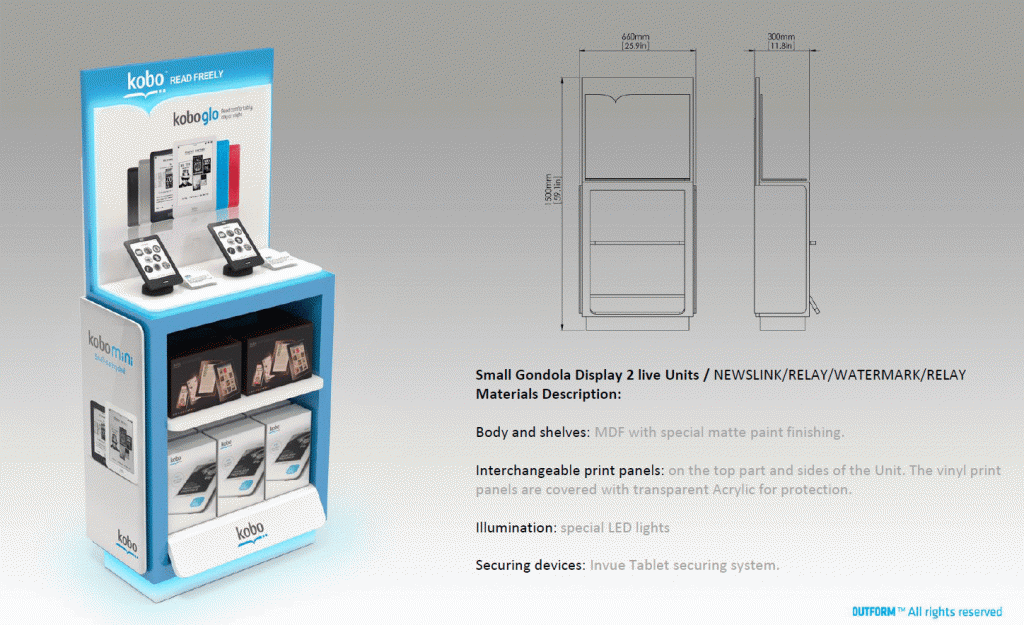 The Kobo GLO was released in September of 2012. This was the first e-reader that really really hit the mainstream. It surpassed their prior models in responsiveness and design. The big selling point was the illuminated display screen, which borrowed a page of the Nook Simple Touch with Glowlight and the Kindle Paperwhite.
The Kobo Glo eliminated all physical buttons and relied in a capacitive touchscreen with a resolution  of 1024 x 758.. This marked the first major advancement in resolution, which really made text and PDF files look amazing. It was hampered a bit by the same processor  used on the Kobo Touch, a year prior. Kobo also amped up the processor, which raised it to 1 GHZ, over the 800 MHZ of the Touch model.
When this first came out, my review summarized "This e-reader feels like a modern device and has solid hardware. The back of the unit has a different quilted pattern than previous models. Advanced users may dig the fact that there is a ton of control over your reading experience and it allows you to load in your own fonts. The Kobo development team is also fairly active on the MobileRead forums and often directly answers questions and employs many people in testing out beta firmware builds. They also use this fiendishly obsessed e-Reader community to farm ideas on future features they might employ in automatic firmware updates."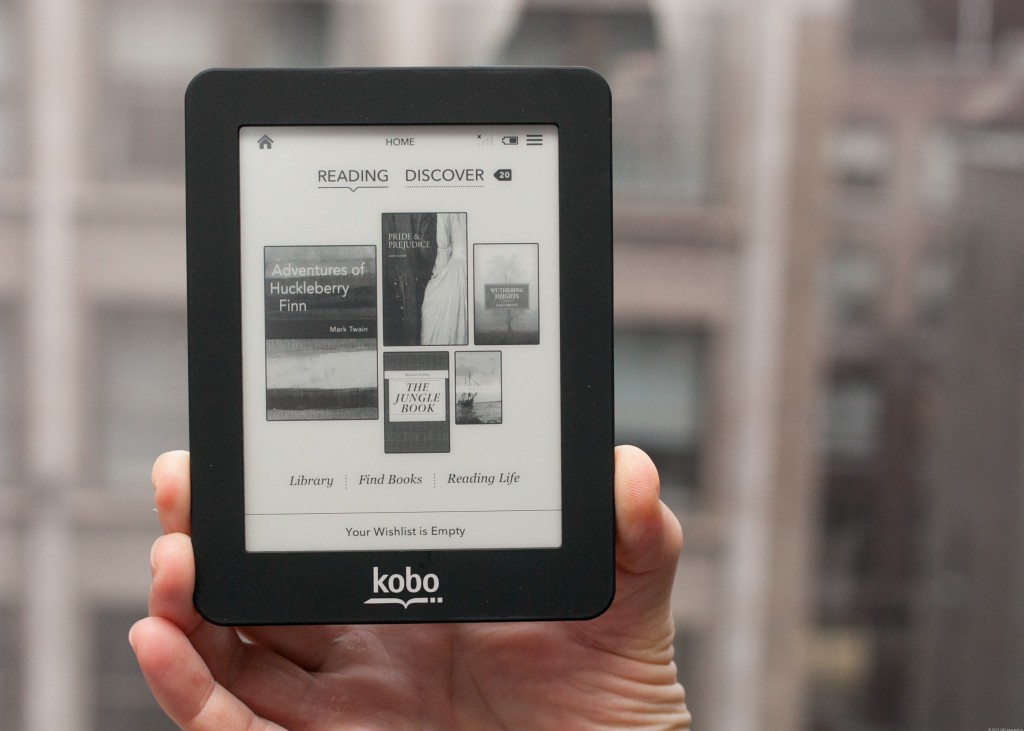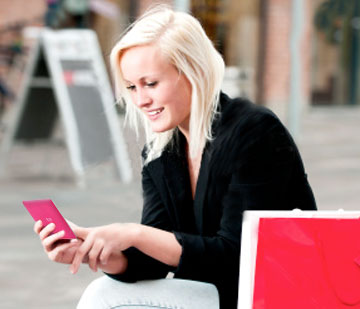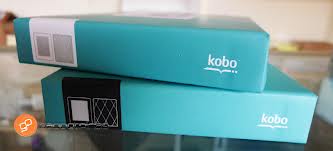 The Kobo Mini was originally launched the exact same day as the Kobo Glo at the first major unveiling Kobo produced in Toronto. In 2012 Kobo really stepped up their promotional and marketing campaign as the intention was to be the #2 ereader and eBook company in the world, next to Amazon.
The Mini bucked the trend of the standard six inch e-Reader and instead went with a more pocket friendly five inch model. It used e Ink Vizplex technology and had a resolution of  of 800×600 pixels. Underneath the hood was a 800 MHZ processor, which was the exact same as the Kobo Touch employed years prior.
The intention behind the Mini was to offer a cheap and cheerful device at $99 and was discounted heavily during its lifecycle to $29.99.  When the e-reader first came out I mentioned "It will be interesting to see how the market responds to a strongly marketed five inch ereader. For the last four years all of the major players have released six inch or larger e-readers. Other companies have released smaller models, but never saw any traction because of poor retail distribution channels and brand awareness. The Kobo Mini is one of the best bangs for your buck if you are on a budget and still want a fully featured e-reader. The company does a great job in appealing to international customers, something the other major players don't do very well. Most lock you into specific regional variants of their stores and exclude anyone living outside a specific geographical region."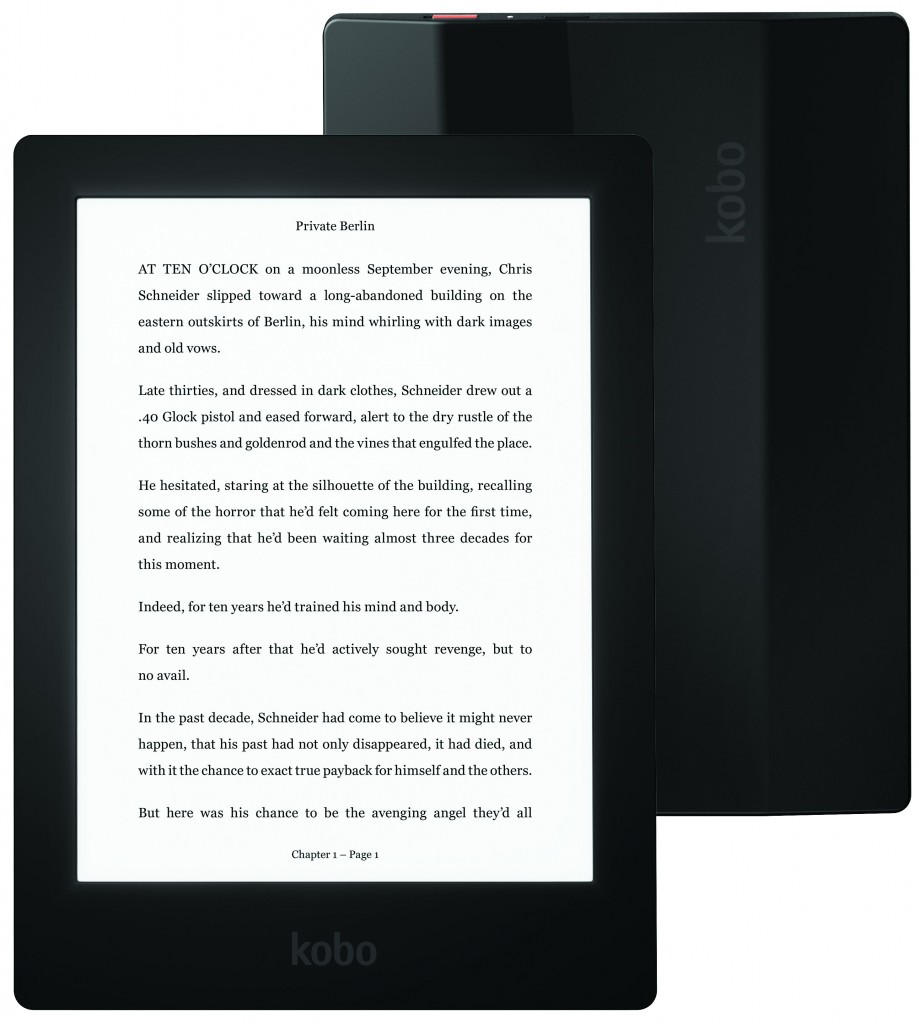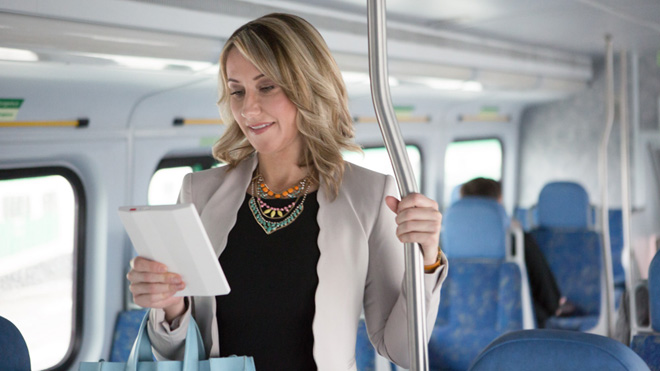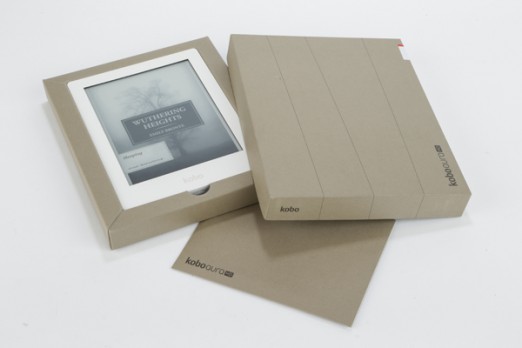 The Kobo Aura HD was billed as a limited edition e-reader that was released April 25th 2013.  It featured a 6.8 inch screen with a tremendous resolution  of 1440×1080 with 265 ppi. The front-lite technology also received an elevated boost and put Kobo on par with Kindle in terms of screen technology. 
The Aura HD was a runaway success and quickly accounted for 25% of Kobos international hardware sales. Readers loved the fact they had almost an extra inch to read their eBooks, magazines, newspapers or PDF content.
One of the best aspects of the Aura HD was the responsive main menu. The new screen has three main segments that displays icons for everything you have done in the last 12 processes. This gives you shortcuts to your most commonly accessed features, such as the web-browser, custom shelves, Reading Life, and ebooks. The Sync feature to fetch new content is now on the main screen, too, which is the only element that remains persistent. I actually like the more effective use of screen real estate. Rather than browsing four different sub-menus to access the internet browser, it will appear on your main screen if you have recently used it.
When this first came out, I mentioned during my review "When it comes to high resolution displays, customers often gravitate towards full color tablets instead of e-readers. This has been the growing trend in the last few years, and it's completely amazing to see a brand stay loyal and committed to its e-ink line of devices. Simply put, the Kobo Aura HD has the highest resolution out of any six or seven inch tablet or e-reader in the world. If images and clarity of text matter to you, this is a must purchase."
The AURA HD is still currently the flagship e-reader from Kobo and is currently my favorite dedicated e-reader on the market. It taps into an ecosystem of over 3 million eBooks and is relevant in every major country in the world. Simply put, this was the best, most complete product Kobo produced in their entire company history.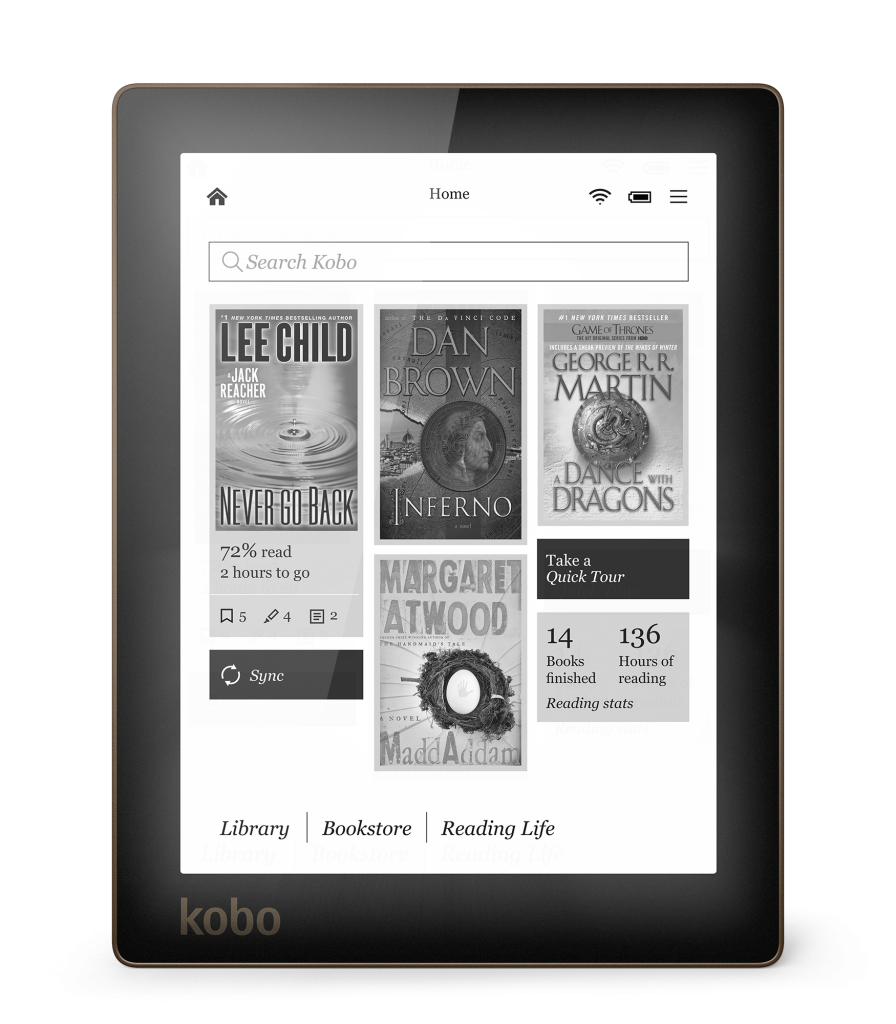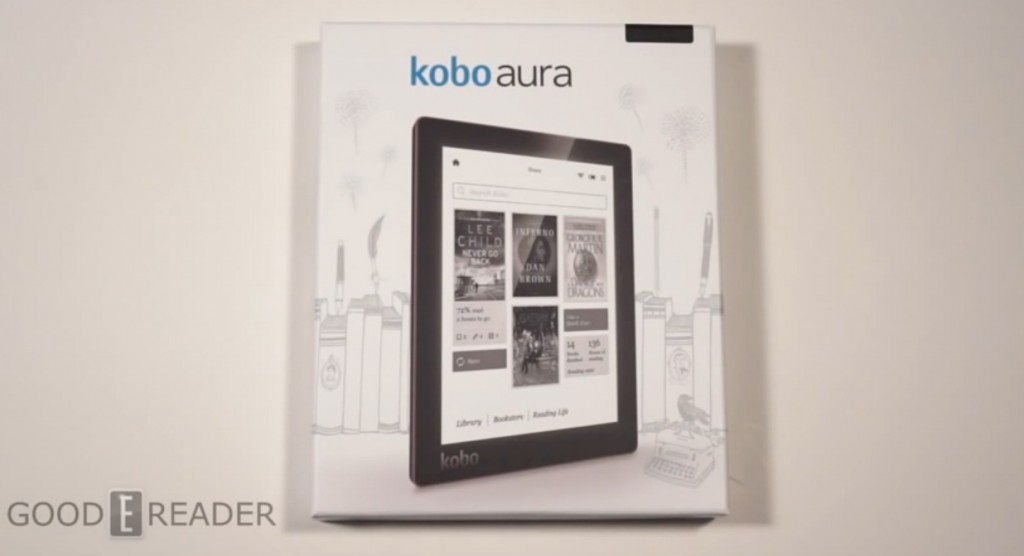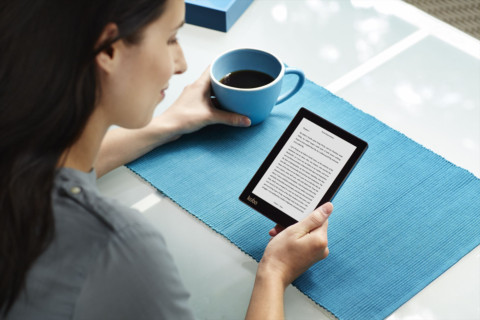 In September 2013 Kobo released a six inch iteration  of the Kobo Aura. It featured a  6-inch e-ink ClarityScreen display with 1014×758 resolution, 16 level grey scale and a built-in LED front-light. It has 4 GB of storage, weighs 6.1 ounces, has 2 months of battery life, a Freescale i.MX507 1 GHz processor, and a microSD expansion slot.
Kobo employed a new PDF rendering engine in the Aura HD and the Aura. It allowed readers to have better navigation on the document by giving a small preview window to help keep you oriented.
When the Kobo Aura was released I stated "The Aura is amazing, one of the best e-readers ever released. One of the best features is the capacitive multi-touch display and the ability to really make reading shine. The screen is flush with the bezel and not sunken like every other e-reader currently on the market. The internet and PDF experience is the best you will get on a six inch device, trouncing Sony."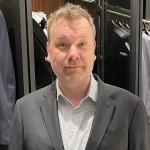 Michael Kozlowski has written about audiobooks and e-readers for the past twelve years. Newspapers and websites such as the CBC, CNET, Engadget, Huffington Post and the New York Times have picked up his articles. He Lives in Vancouver, British Columbia, Canada.