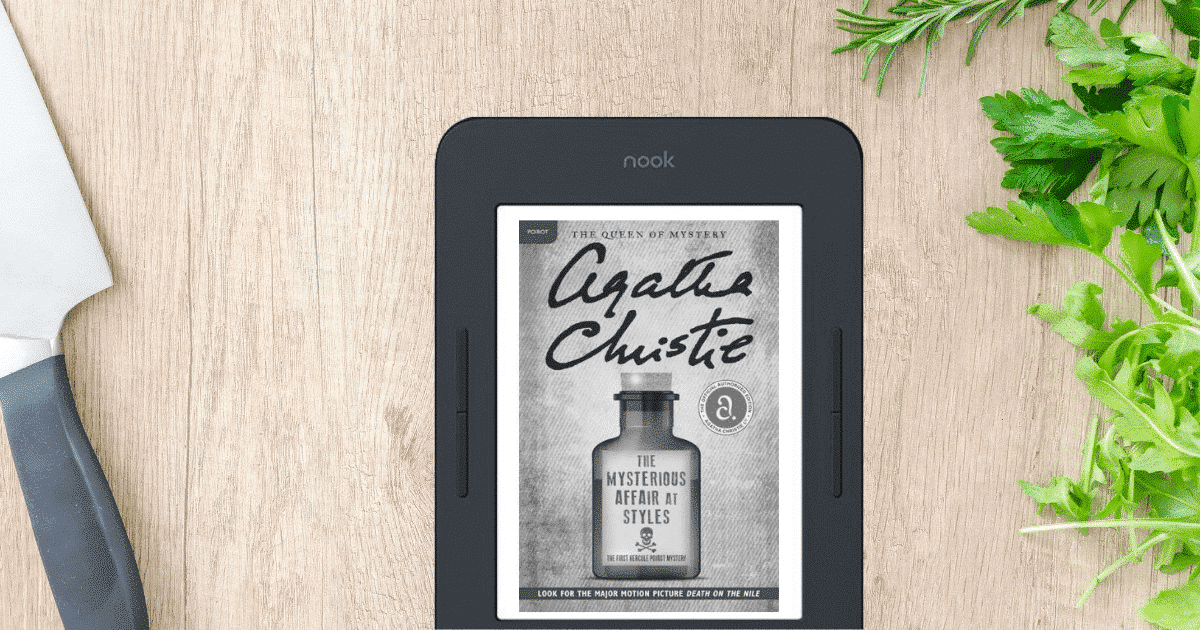 E-Readers often refer to handheld devices that are exclusively designed to read ebooks and have E INK screens. There are a myriad of benefits, such being easy on the eyes, being able to buy ebooks right on the device and long battery life. Retail stores in North America and Europe only carry a select number of brand names, such as the Amazon Kindle, Barnes and Noble Nook or Kobo. These tend to be the most popular, but in other markets, such as Germany Tolino rules supreme, while in France, Bookeen is a household name.
Good e-Reader reviews every single e-reader that is made, no matter what region they are from and how fringe they are. This puts us in a unique position to be able to recommend the best devices. Some run Linux, which is stable and refined. Others run Google Android and allow you to install your own apps.
Pocketbook Color – This color e-reader was the most commercially successful of 2020. Pocketbook is a strong brand that has been developing digital readers for over ten years. They were one of the first companies to adopt the 1st generation color e-paper back in 2011 again in 2013. In 2020, they were the first major brand to make a device, based on the new E INK Kaleido. The Pocketbook Color uses Linux, and provides a great e-reading experience. You can access your existing ebook collection from the cloud and sideload them from your PC. Pocketbook has a store, primarily centered around royalty free content. They also wrote a new coloring book app and a note taking app, you can use a capacitive stylus to draw on the screen. This device is readily available and retails for $199.
Onyx Boox Poke 2 Color – Onyx Boox is another company that has been developing e-readers in China for over ten years. They used to focus exclusively on that market, until 2016, when they started to release English firmware and started doing business with distributors all over the world. Since then, they have been on fire, releasing 4-5 new devices every single year. Most are incremental updates, such as a faster processor, more RAM and internal storage. The company really excels in their software, providing one of the best streamlined experiences. They tend to focus on digital note taking devices or e-notes, and have screens ranging from 7.8 to 13.3 inches in size. The Poke 2 Color was their final release of 2020 and they saved the best for last. This e-reader has Android 9 and full access to the Google Play Store, making it very unique in the marketplace. The color system is based on the same one Pocketbook employs. If there is any downside, it is the fact that Onyx only produced a limited number of them and won't be making anymore. It retails for $279, and is worth the money.
Kindle Paperwhite 4 – Amazon started making e-readers in 2007 with the first generation Kindle. They have been developing e-readers the longest, who is still involved in the e-reader space. They have made tons of advancements over the years, such as making the best front-light displays on the market and even some that are waterproof, such as the Paperwhite 4. This device taps into the largest ebook store in the world and has no shortage of content. You can access Goodreads to share your reading lists and find out what your friends are reading. X-Ray gives you a sense of the people, places and things in a book, useful if you are reading an epic series. They also have various vocabulary building systems. The Kindle Paperwhite 4 gives you a high resolution display and comes many customizable options. There is the 16GB or 32GB variants, 4 different colors, LTE for reading on the go, or just WIFI. It normally retails for $139, but is usually discounted every couple of months, so you can easily find one on sale for $99.
Kobo Forma – This is Kobos flagship e-reader and is designed for people who want the best e-book reading experience. They have the second best digital bookstore in the world and make it easy to buy content. If you want to save some money, there is built-in Overdrive integration, so you can borrow ebooks directly on the e-reader, from your local branch and when they expire, they are automatically returned, without you having to do anything. This eight inch screen provides ample real estate to read a novel. The company is also well known for providing a really advanced customization system, allowing users to adjust font weight, sideload fonts or a dictionary. You can buy the Forma for $219 for the 8GB model.
Boyue Likebook Mars – The Boyue Likebook Mars is different from the other devices in their portfolio. It is the sole device aimed at e-reading and not taking digital notes, via a stylus. This 7.8 inch screen is great for reading ebooks and PDF files. Google Play is available and can be used to download apps. It recently received a firmware update to Android 8.1, making it modern by e-reader standards. It provides an excellent bang for your buck and retails for $199.
Barnes and Noble Nook Glowlight Plus – This was the first E INK device from the bookseller that bucked the six inch trend and released a 7.8 inch e-reader. It is relatively new and likely the best one they ever released. The Nook bookstore is no slouch and gives you all of the latest frontlist and backlist content, millions of titles. Every Friday they give away free ebooks. They conduct interviews with authors and have podcasts, which you can listen to. The Nook is primarily only available in the United States, so it has a limited audience. It is still a very compelling e-reader and retails for $199, but is normally on sale for $149.
Bookeen Diva HD – Bookeen hasn't released any new e-readers for a number of years, but in 2020, they released two. The best one is the DIVA HD. This device has a six inch screen with 300 PPI and front-lit display and color temperature system. This device has an ebook store with thousands of French titles, which has all of the modern bestsellers. It is ideal for anyone who speaks French, who lives in France or elsewhere. Quebec users also really like it. It retails for €139.90.
Tolino Epos 2 – The Epos 2 is primarily marketed in Germany and surrounding countries, where people speak the language. It has great availability and has a giant 7.8 inch screen. Most e-readers only have one bookstore preloaded on it, but this can access four different ones and also a couple of library systems to borrow. It is similar in design to the Kobo Forma. This e-reader is expensive, you are looking at around $299 Euros
Kindle Oasis 3 – The 3rd generation Oasis is the king of e-readers. It is also their most expensive. This seven inch screen is the largest one they make. It provides ample real estate to read a novel from the giant bookstore of mainstream and indie titles. Although it has many of the software features as the Paperwhite 4, the hardware is different. This is the only Kindle model to use a dual core NXP processor, which was designed for E INk screens. It also is the first Kindle to have both white and amber LED lights for a color temperature system. Audible is available right on the device, just plug a pair of Bluetooth headphones or earbuds. It can access your existing collection and also make new purchases. Due to COVID, the Oasis is normally sold out for both the 8GB/32GB model, you can get the 8GB one for $249.
Onyx Boox Poke 3 – This product is designed to be a dedicated e-reader and doesn't have any note taking functionality. The lack of a WACOM screen really drives down the price, making it an affordable option. The big selling points, is that it is the first six inch device that has full access to Google Play and has a modern OS, Android 10. If you do business with Amazon, Kobo, Barnes and Noble or other online digital retailer, you can simply install their app and read all of the ebooks you have purchased from them in the past. If borrowing is your jam, you can install Overdrive, Libby, RB Digital and many other library apps from around the world.The Poke 3 retails for $189, making it a really good value for the money.
Michael Kozlowski is the Editor in Chief of Good e-Reader. He has been writing about audiobooks and e-readers for the past ten years. His articles have been picked up by major and local news sources and websites such as the CBC, CNET, Engadget, Huffington Post and the New York Times.